Join your camp friends, families, and staff at the 3rd annual BBQ-Palooza on Saturday, August 26th 2023 and keep making memories with your camp friends and families!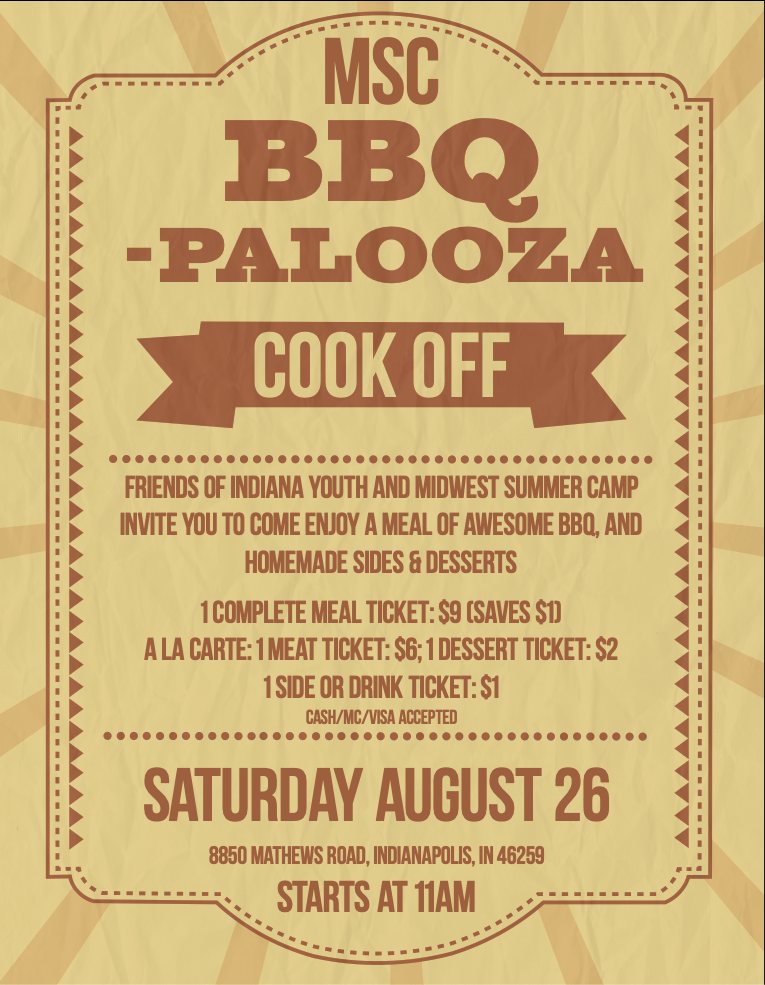 Event Information:
When

:

Saturday, August 26th, 2023
11:00am to 6:00pm

Where

:

Payments

:
---
Competition Information: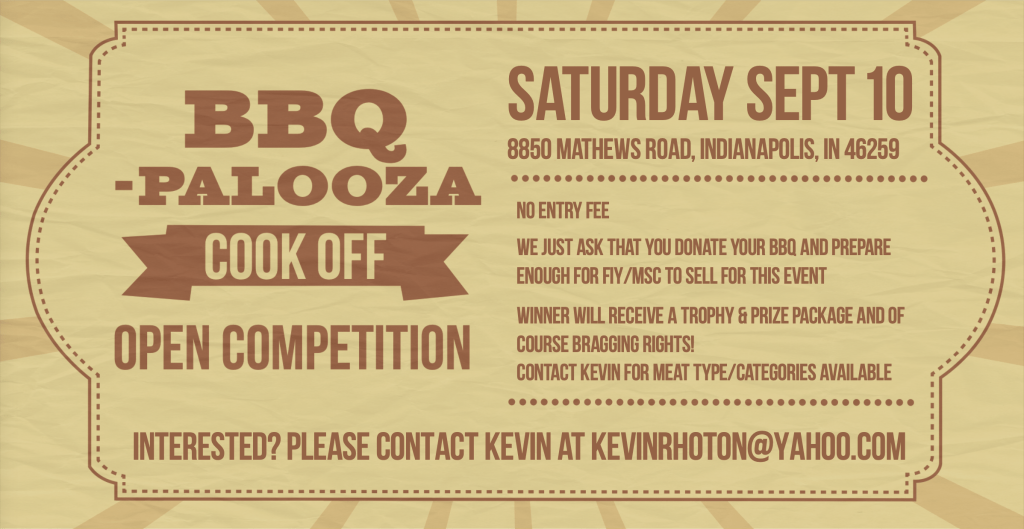 BBQ Pit Masters NEEDED!
We are asking for anyone willing to cook and donate your BBQ to FIY/MSC for us to sell to raise funds for summer camp and other activities we provide for the kids.
We will be having an optional BBQ competition amongst the Pit Masters. It will be a People's Choice award that is given out at the end of the evening. However you don't have to enter if you would rather not and just donate your BBQ for the fundraiser.
BBQ does not have to be prepared on site. It can be prepared before hand and brought to the event that morning. (Please follow all food safety guidelines from FoodSafety.gov).
Please contact Kevin Rhoton for more information.
Entertainers NEEDED!
We're also asking for talented musicians, comedians, magicians, court jesters (really any talent will do) to prepare about a 30 minute set for the purposes of entertaining the masses throughout the day.
Please contact John McCauley with your act / talent / song list / etc., or if you are interested and need any additional information!
AND DON'T FORGET! The Homemade Dessert Competition!
In addition to requesting donations of homemade or store bought desserts, we are putting on an optional homemade dessert competition!
Judging will be at 10:45am so please have your homemade desserts there before then.
The competition is open to any and all types of dessert so pick your favorite one and go for it! (Please prepare enough for us to sell for the fundraiser)
Please contact Ronna Howell if you are interested!