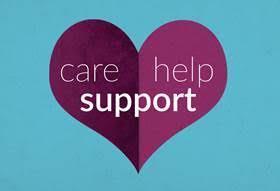 The theme "The Camp that Built Me!" is so true! The memories of MSC last forever! We all have our special memories of songs, campfire talks, Bible lessons, cabin devotions, star talks in the middle of the upper sports field, favorite meals, morning flagpoles , obstacle courses, talent shows, lip syncs, crafts, team motivational speeches, canoe races, mud volleyball matches, and all the special fun and spiritual talks during free time.
The staff of MSC want to offer love, care, help and support in any way you might need as you continue your journey into adulthood! We hope the spiritual growth, memories, friends and connections you made while at MSC will continue to grow as you transition into the many phases of your life.
Please reach out to Todd and Tammy Walker via email if you would like to be on a list to receive encouragement or get in touch with staff to be a mentor for you through the different stages of your life. We will use this section of the website to keep you updates on MSC Alumni Events such as singings, Bible studies and future reunions. Please continue to stay strong in the Lord and grow in your faith! The staff of MSC through the years love you all and think you and the memories we made together!