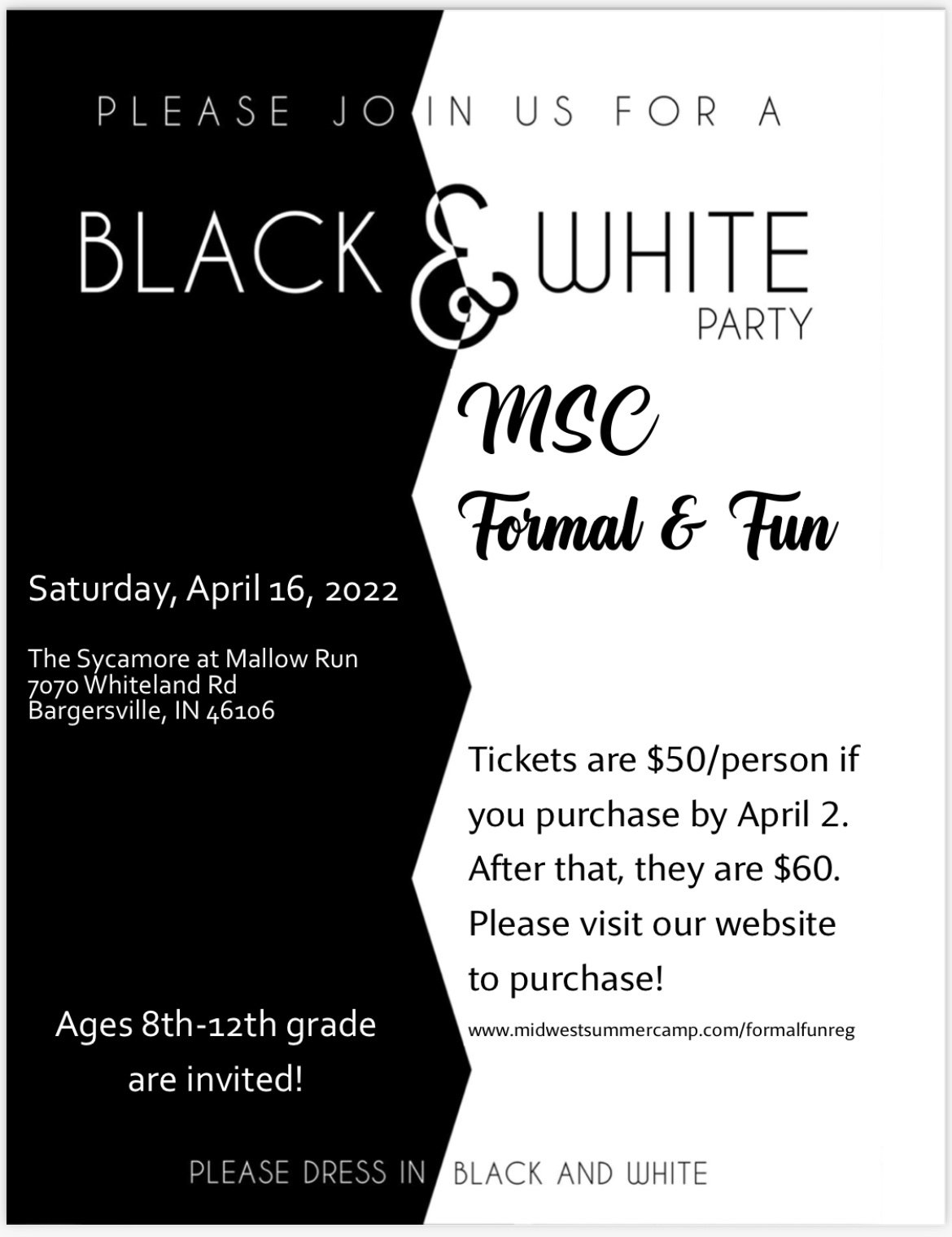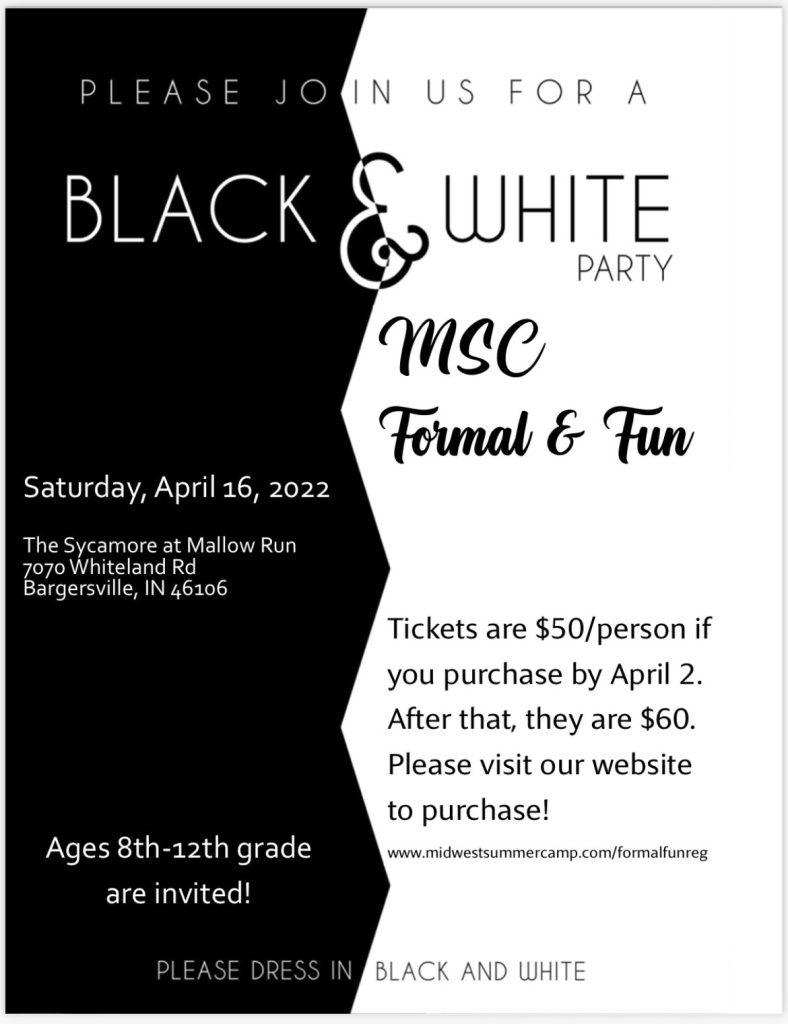 Registration for MSC's Formal & Fun is OPEN! Please visit the Registration Page to register you and your guests and to make payments.
Fees for the event are:
Before April 2

: $50/person

On and After April 2

: $60/person
We're looking forward to having fun and seeing you all again!
Thank you!
Website: https://www.midwestsummercamp.com Blog Signup: https://www.midwestsummercamp.com/blog Text Alerts: text "@msc4kids" to "81010" Email: allthingsmsc@gmail.com Facebook: https://www.facebook.com/msccamp Instagram: @allthingsmsc