Tuesday was kicked off by a morning Flag Raising, Pledge of allegiance and reciting our Memory verse for the week all led by Kolter Sokeland – Matthew 5:13 You are the salt of the earth; but if the salt loses its flavor, how shall it be seasoned? It is then good for nothing but to be thrown out and trampled underfoot by men.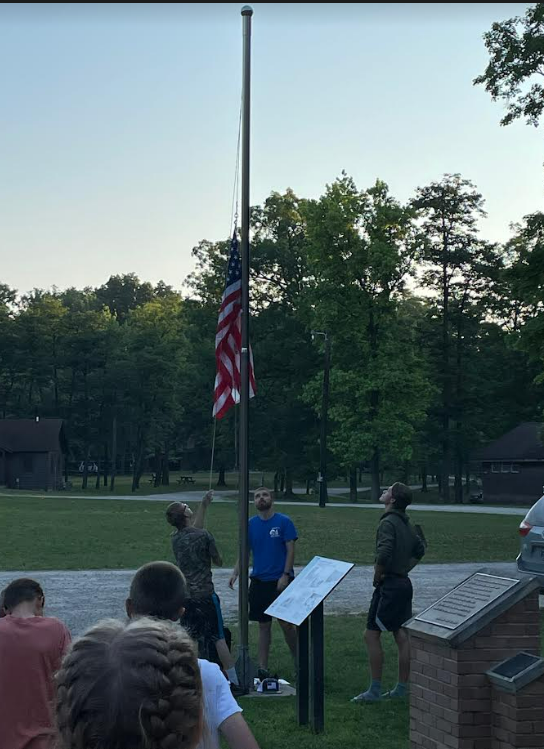 Following that, your camper enjoyed a great pancake, bacon, fruit and cereal breakfast prepare by the tireless Kitchen Staff! After Breakfast, campers were sent back to cabins for their morning devotionals and Cabin Cleaning – Golden Dust Pan award winners TBA announced later today!
Activities today include: Singing and Bible Study led by Nick Hall, Water Balloon Launch, Crafts, Ultimate Frisbee, Volleyball, Lip Synch and the first day of Canoe practice in Lake Shakamak led by the water logged but super cool Dana & Shannon Shaffer! After Supper, Jeremy Paschall from the Greenwood church of Christ will lead the camp in our mid-week Bible Study followed by a campfire and NEW MSC Senior Week activity – MSC Shark Tank!!
Continue following along at #mscsrweek for fun pics of your campers, lunch and dinner menus, Highlights of Jeremy's talk, Results of MSC Shark Tank and overall fun being had here at MSC Senior Week!!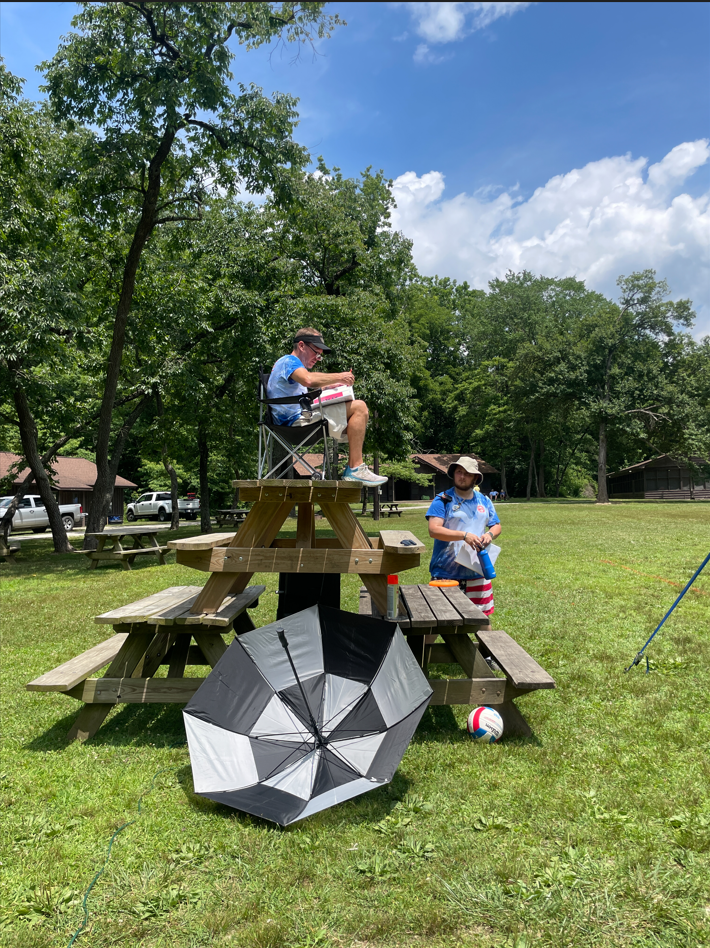 Top 3 Scores for Monday's Activities were as Follows:
Volleyball:
It's a 3-way TIE!!! Team Blue, Team Gold & Team Purple – 63 Points
Ultimate Frisbee:
Team Lime: 15, Team Gold:11 & Team Red:10
Knock Out:
Navy: 50, 3-way TIE!!! Team Blue, Team Gold & Team Lime: 44