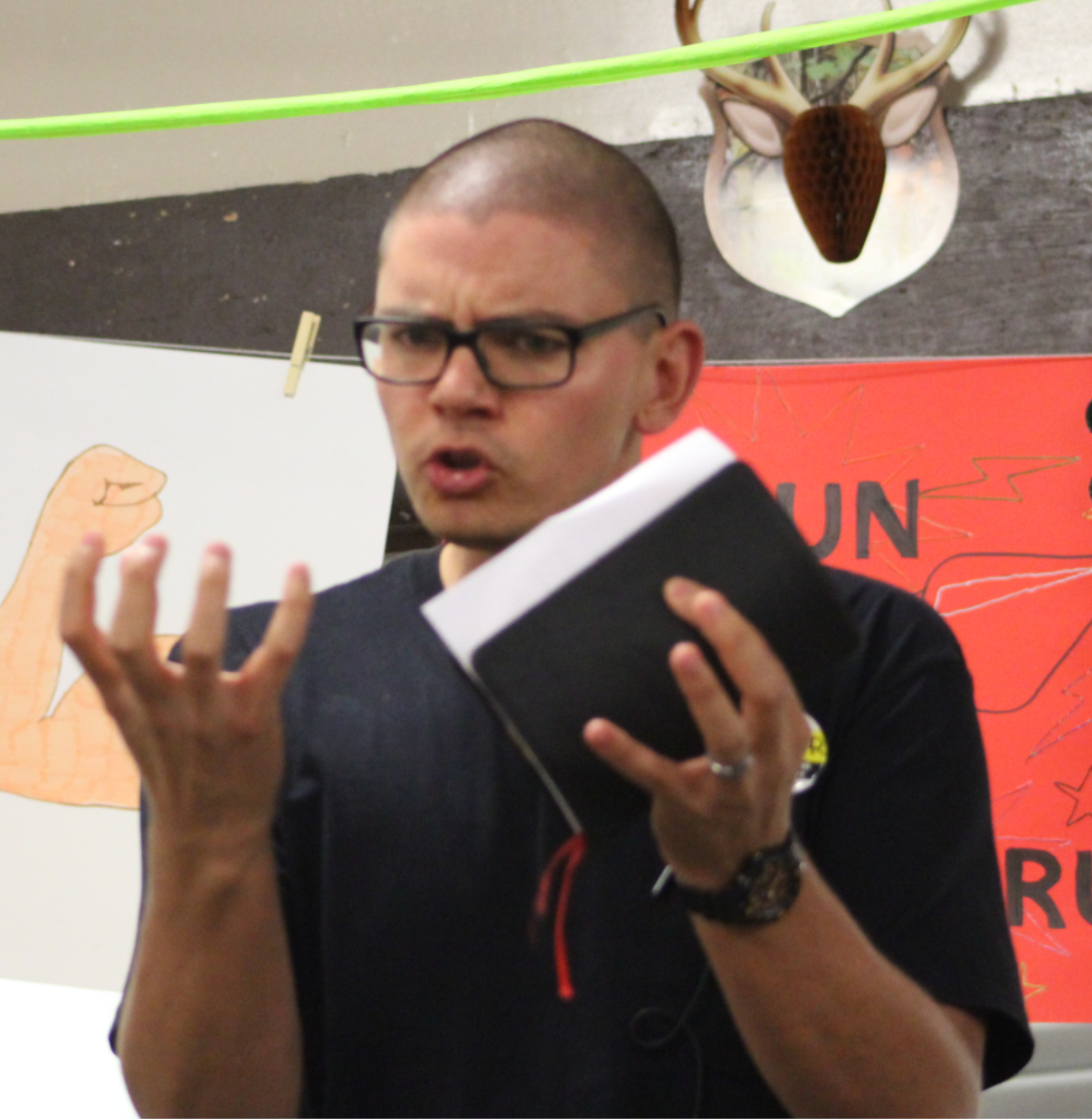 Former MSC camper, Michael Sullivan presented our Tuesday Evening Talk on God's Love.  Below is a quick outline of what was discussed:
*The Bible is ALL about Love and the Story of God's love for us
John 13:34-35 A new Commandment I give to you, that you love one another; as I have loved you, that you also love one another. By this all will know that you are my Disciples, if you have love for one another.
*As Jesus was instituting the Lord's Supper:
-Judas' Betrayal and his own death were obviously heavy on his mind.
-What was the result of this love? ALL will know that you are my disciples.
John 15:9-13 Greater love has no one than this, than to lay down one's life for his friends.
*What kind of unity and oneness did God and his son share?
I John 3: 16-18: By this we know love, because he laid down His life for us. And we also ought to lay down our lives for the brethren.  But whoever has this world's goods, and sees his brother in need, and shuts up his heart from him, how does the Love of abide in him? My Little Children, let us not love in word or tongue, but in deed and in truth.
-Love is Sacrifice
-Love is Giving
-Love is an Action – Something you do. Giving up yourself for someone else.
I John 4:12: No one has seen God at any time.  If we Love on another, God abides in us, and his love has been perfected in Us.
What are some specific ways that we can Manifest Love?
-Serving Others
-Encourage Others
-Become Masters of Reconciliation
-Display Mercy
-Converse with those in the world and demonstrate God's love to them
-Filling other's needs.
-Build Strong relationships
-Look outside of our own Network of Friends for those who are lost and need God
-Devote yourself to Blessing others
Thank you to Michael and his Beautiful family for making the trip back to MSC and presenting God's word to us.
Website: https://www.midwestsummercamp.com Blog Signup: https://www.midwestsummercamp.com/blog Text Alerts: text "@msc4kids" to "81010" Email: allthingsmsc@gmail.com Facebook: https://www.facebook.com/msccamp Instagram: @allthingsmsc