Bruce Carpenter spoke to your campers this morning about the different types of Loves discussed in the Bible and how that applies to our overall theme for the week which is "Faith over Fear". Below are a few thoughts from his talk:
II Tim 1:7 & Mt 22:34-40 were the Bible verses we focused on.
Types of Love we discussed include:
Philia or Philos – Warm affection or Friendship
Storge – Liking someone through the fondness of familiarity, family members or people who relate in familiar ways.
Eros – Related to a more Physical based love
Agape – Unconditional "God like" Love
No one but Jesus ever naturally loved his enemies – To love ones Enemies is a conquest of all of our natural human inclinations or emotions. This Agape type of love has to do with the mind and is not simply an emotion. It is a Principle by which we deliberately Live.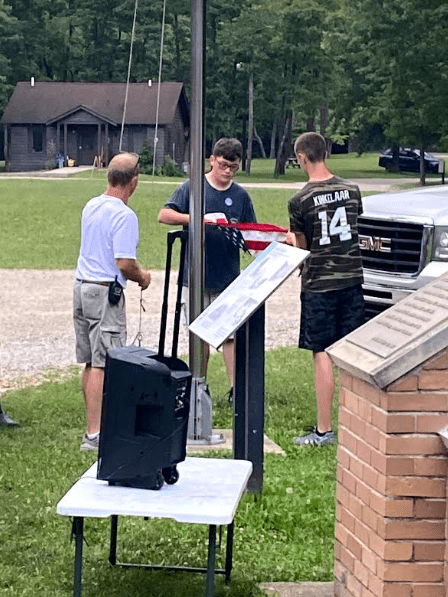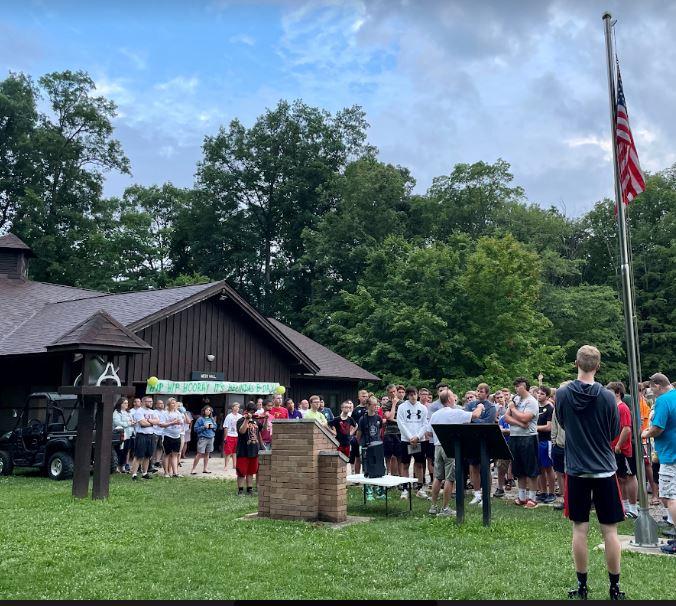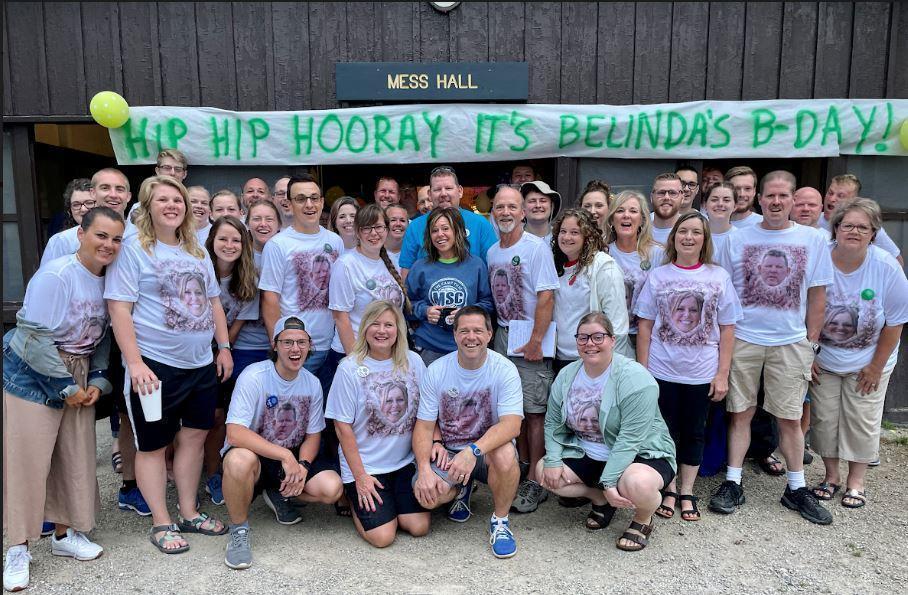 Day 3 is off to a great start…If you're a Duck – We should have read from Gen 7 this morning given our current weather situation, but we're still determined to have fun and thank God for the blessing of rain.
Below is how your Camper's day shapes up:
FOOD!!
Breakfast: Pancakes, Sausage, Cereal, Milk & Juice
Lunch: Sub Sandwiches, Chips, Pickle Spears, Salad Bar & Strawberry Shortcake for Dessert.
Dinner: Grilled Pork Chops, Baked Potatoes, Baked Beans, Salad Bar & Brownie A'la mode for dessert.
Activities!!
Crafts
Singing/Bible Study
Disc Golf
Canoe Practice
Air Raid
Lip Synch Practice
Soccer
After Dinner Game Night
Tuesday Sports Recap
Your Top 5 Team Finishers in Ultimate Frisbee were: Red, Hunter, Navy, Silver & 3 way tie between Orange, Lime & Gold
Your Top 5 Team Finishers in Volleyball were: Blue, Gold, Orange, Purple & Red