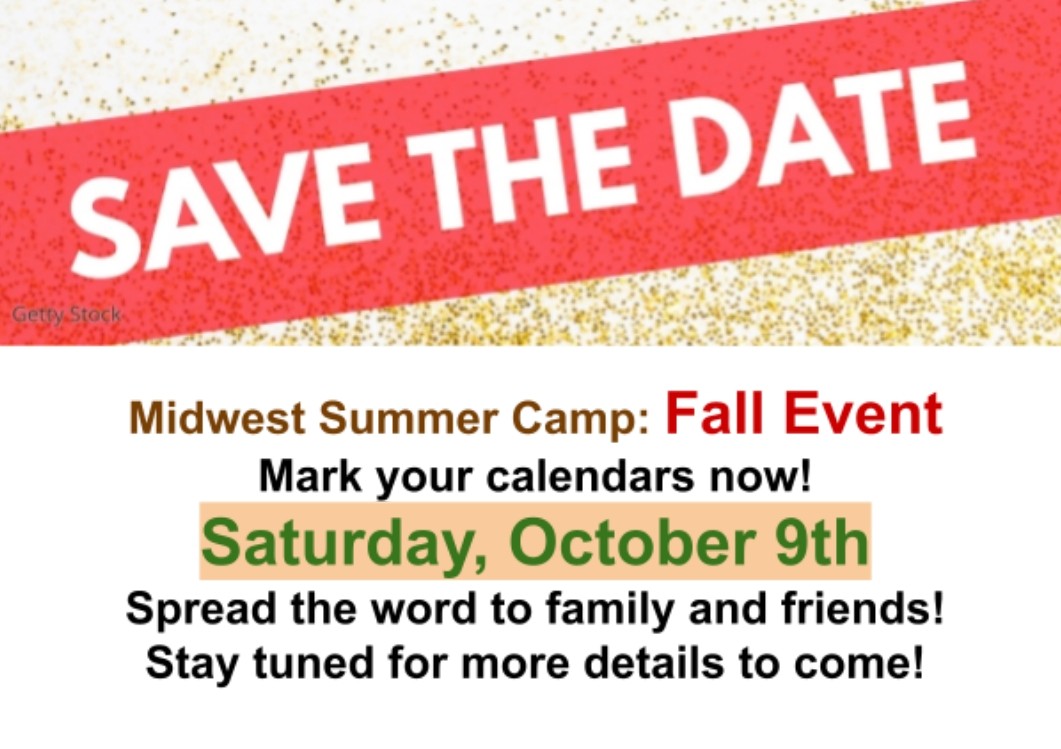 Fall is upon us once again, which means it's time to make your plans for MSC's annual fall event!
Saturday, October 9th, 3:00 to 9:00 PM
As always, prepare yourself for great food and company. Get another chance to reconnect with your friends from camp.
Hot dogs will be provided. Boys bring chips and drinks. Girls bring sides and desserts.
There will also be many other activities that we're currently working on organizing, including a cornhole tournament, a photo spot, pumpkin decorating, and *maybe* a hayride. Maybe! And of course there will be a bonfire.
We hope to see you there!
Website: https://www.midwestsummercamp.com Blog Signup: https://www.midwestsummercamp.com/blog Text Alerts: text "@msc4kids" to "81010" Email: allthingsmsc@gmail.com Facebook: https://www.facebook.com/msccamp Instagram: @allthingsmsc