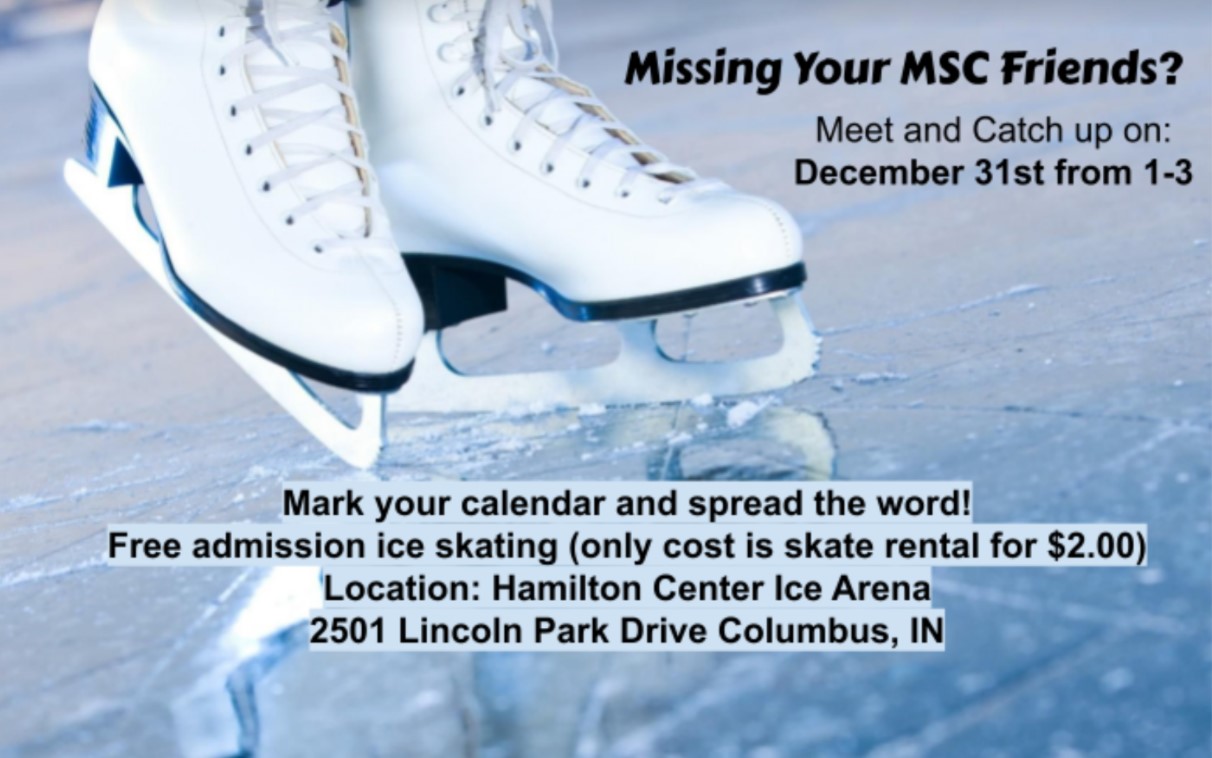 It's almost time to say good bye to 2021 and ring in the new year! What else would you rather do at the end of the year besides spend some time with your MSC friends? Here's your chance!
Hopefully you've gotten the word, but in case you haven't…
MSC is hosting an end-of-year ice skating party this Friday afternoon 12/31 from 1:00 to 3:00 PM at the Hamilton Center Ice Arena in Columbus (2501 Lincoln Park Drive, Columbus IN).
Best part is, admission is FREE! You'll have to pay $2 for skate rental, but that's it!
AND! Afterward, The Dukes have opened up their home to anyone who wants to come by for some additional time together just before New Year's Eve, and some hot chocolate, coffee and cookies. Their address is 1450 Terrace Lake Road, Columbus IN. We hope to see you there!
Whatever your plans are, have a safe New Year's and we will see you all again in 2022!
Website: https://www.midwestsummercamp.com Blog Signup: https://www.midwestsummercamp.com/blog Text Alerts: text "@msc4kids" to "81010" Email: allthingsmsc@gmail.com Facebook: https://www.facebook.com/msccamp Instagram: @allthingsmsc