Tonight at dinner, the staff had more paper plate awards to give.
Compadre, Mikayla, Cleary, awarded Thomas Rosenberg (Hunter Team) the "Sportsmanship Award."  Thomas actually passed the basketball to the other team so they could score as well.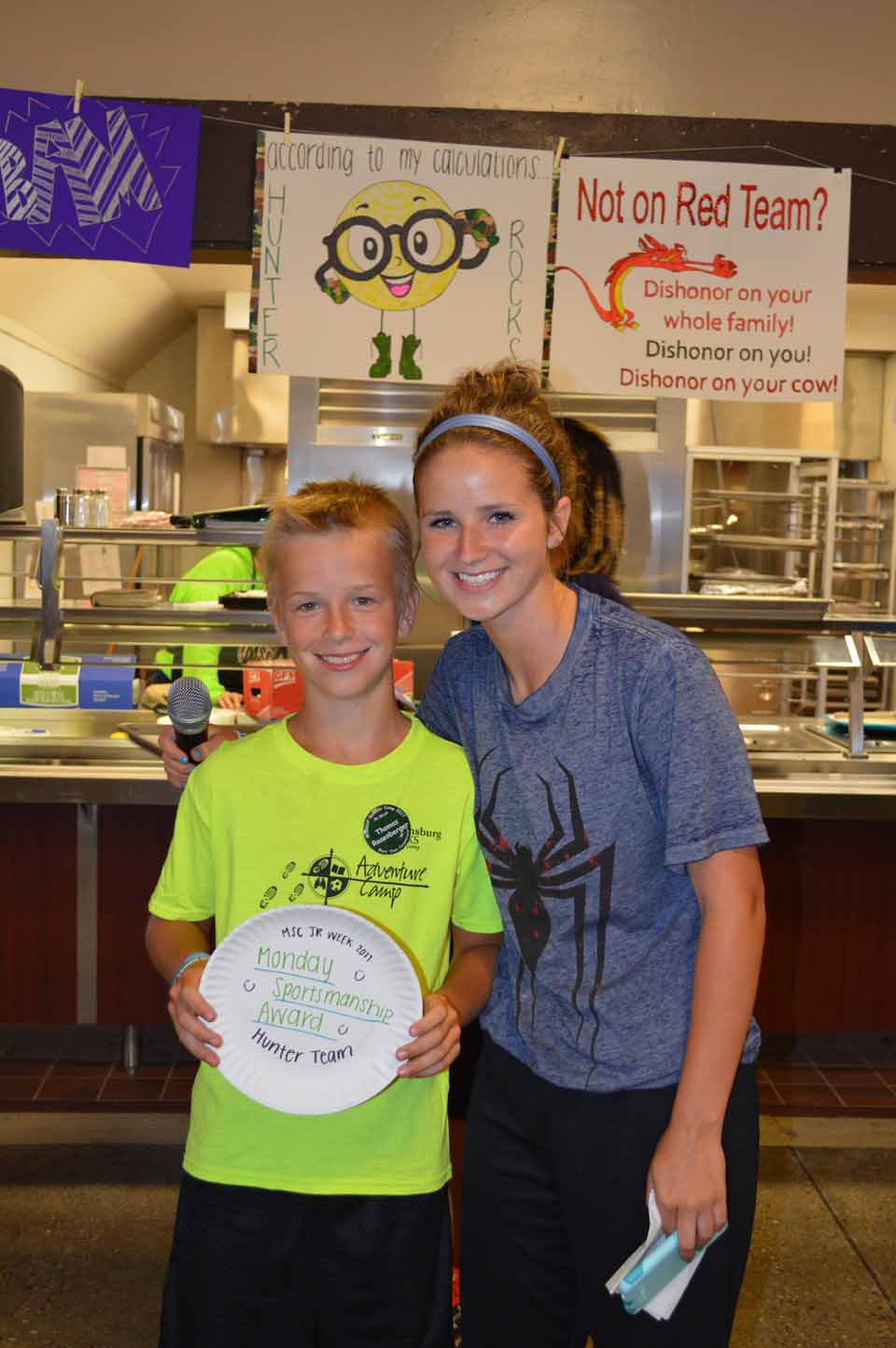 Compadre, Alana Dickey, awarded the "Use Your Head" Award to Dalaney Rees (Purple) for using her head in volleyball and actually scoring a point for her team!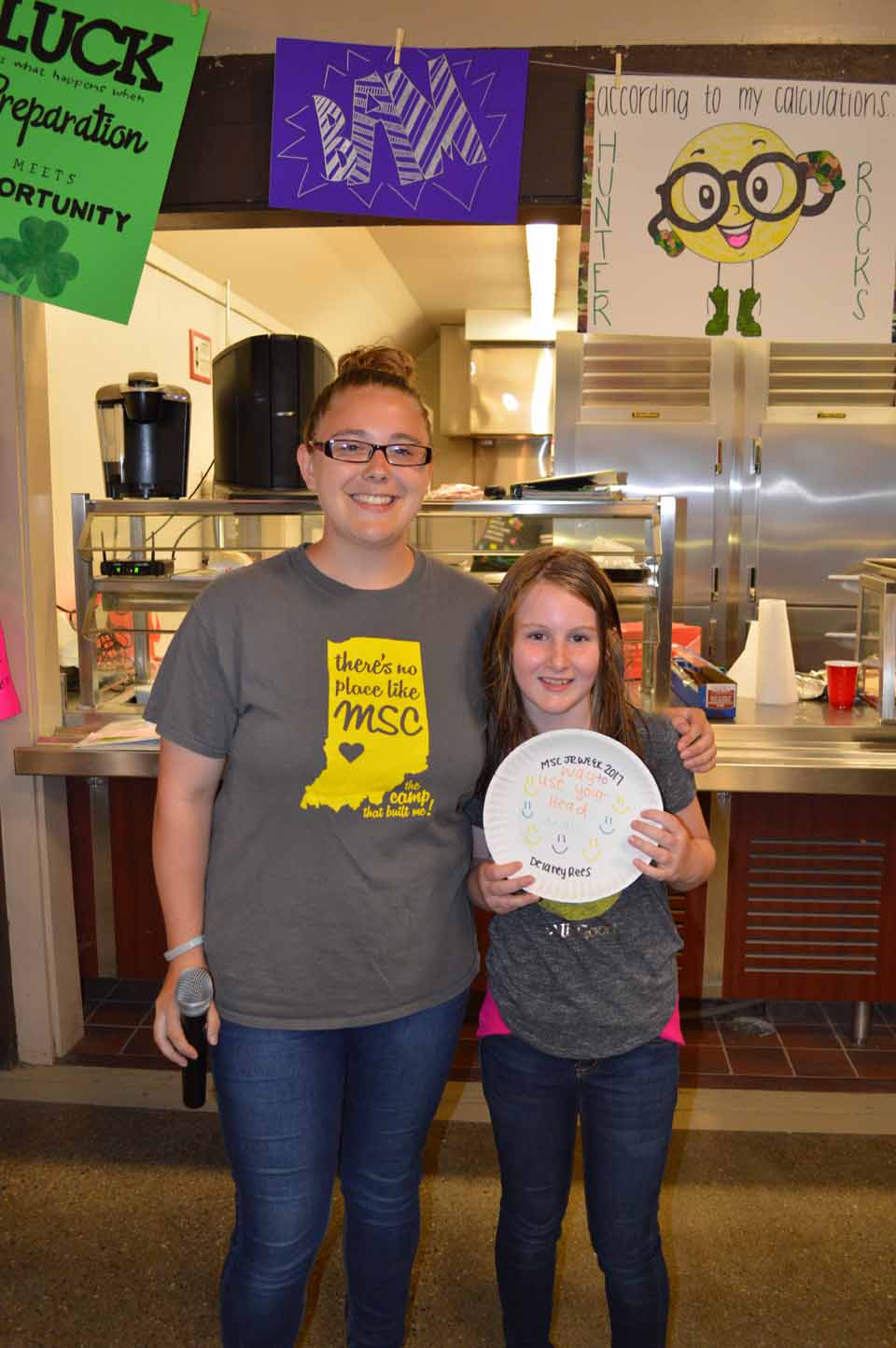 Chad Graber from the Sports Team awarded the "Glasses Catch of the Century" award to Isaac Bemis (Orange).   He was on the kickball field and actually went for a pop fly and it hit him in the face, knocking his glasses off a little but he didn't drop the ball!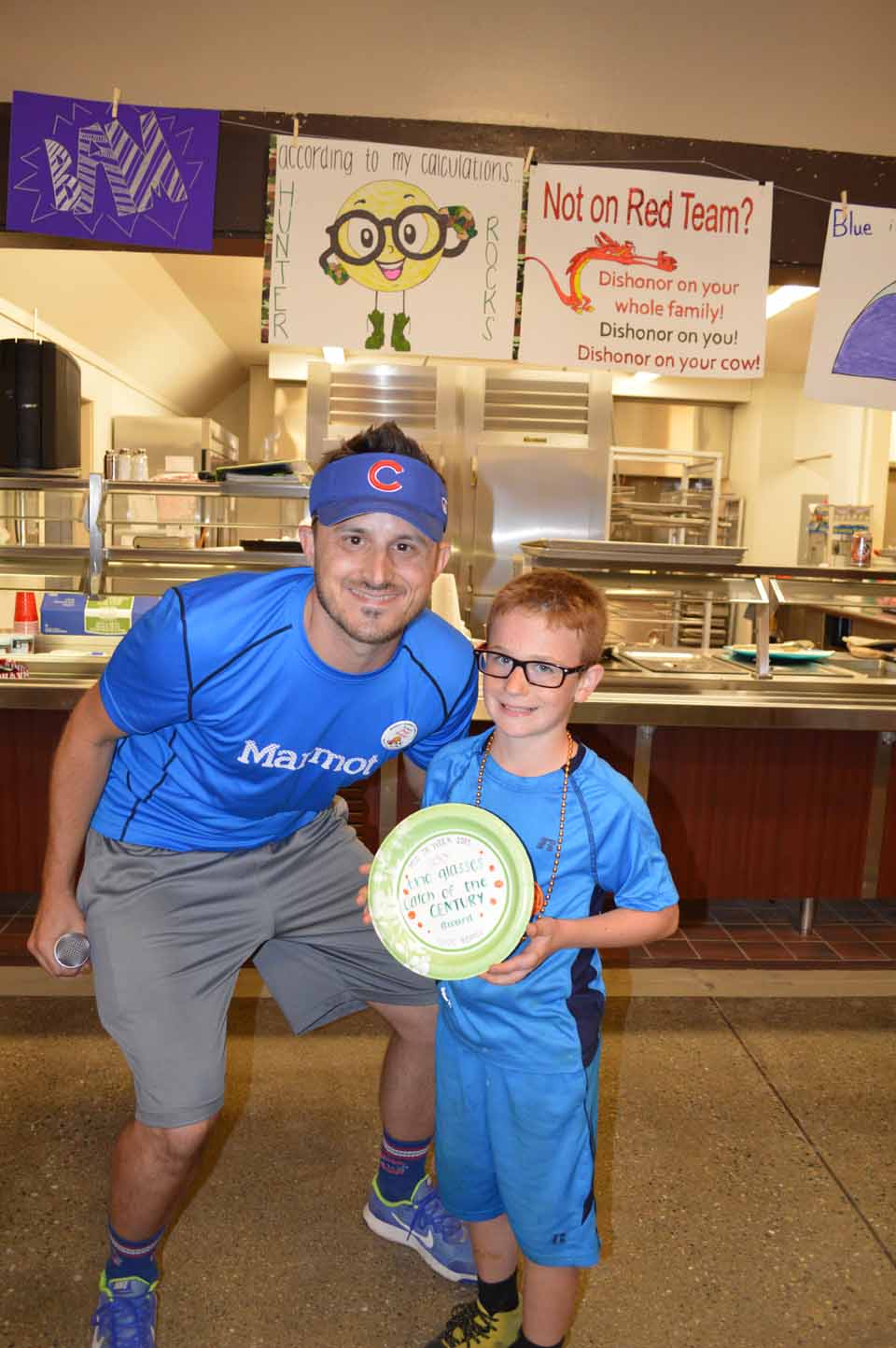 Dayna Cade awarded Cadence Turner (Lime) the Spiritual Connection Award for her comment in Bible study today making a connection between our Bible topic and a situation that happened in David's life.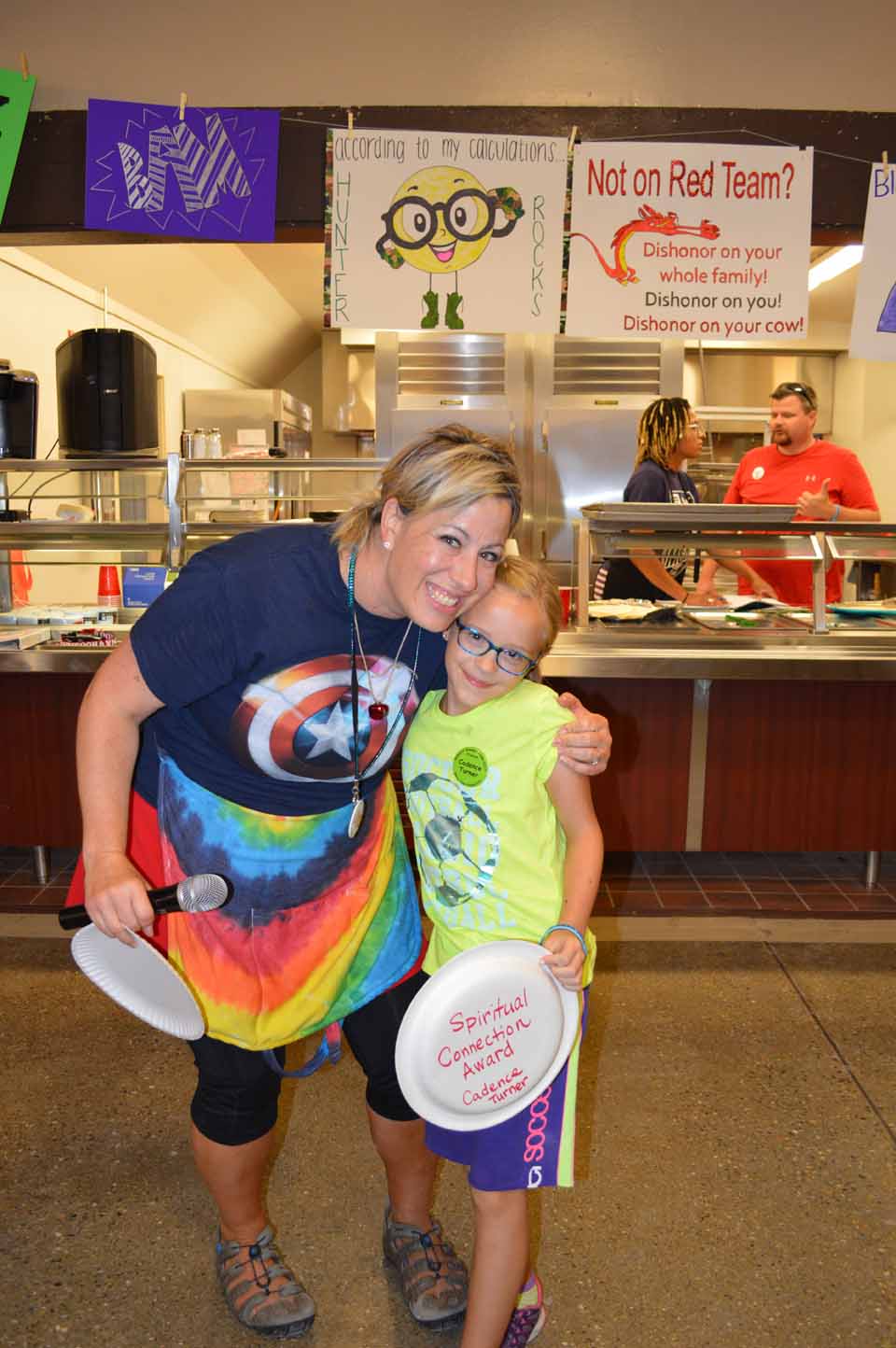 Dayna also awarded a craft award today…….but it wasn't to a camper……it was to Marcus Boone in Security who "snuck" into the craft hall, painted a canvas and left it as an example for the campers…….so for that, Marcus, we give you the "Phantom Painter" Award.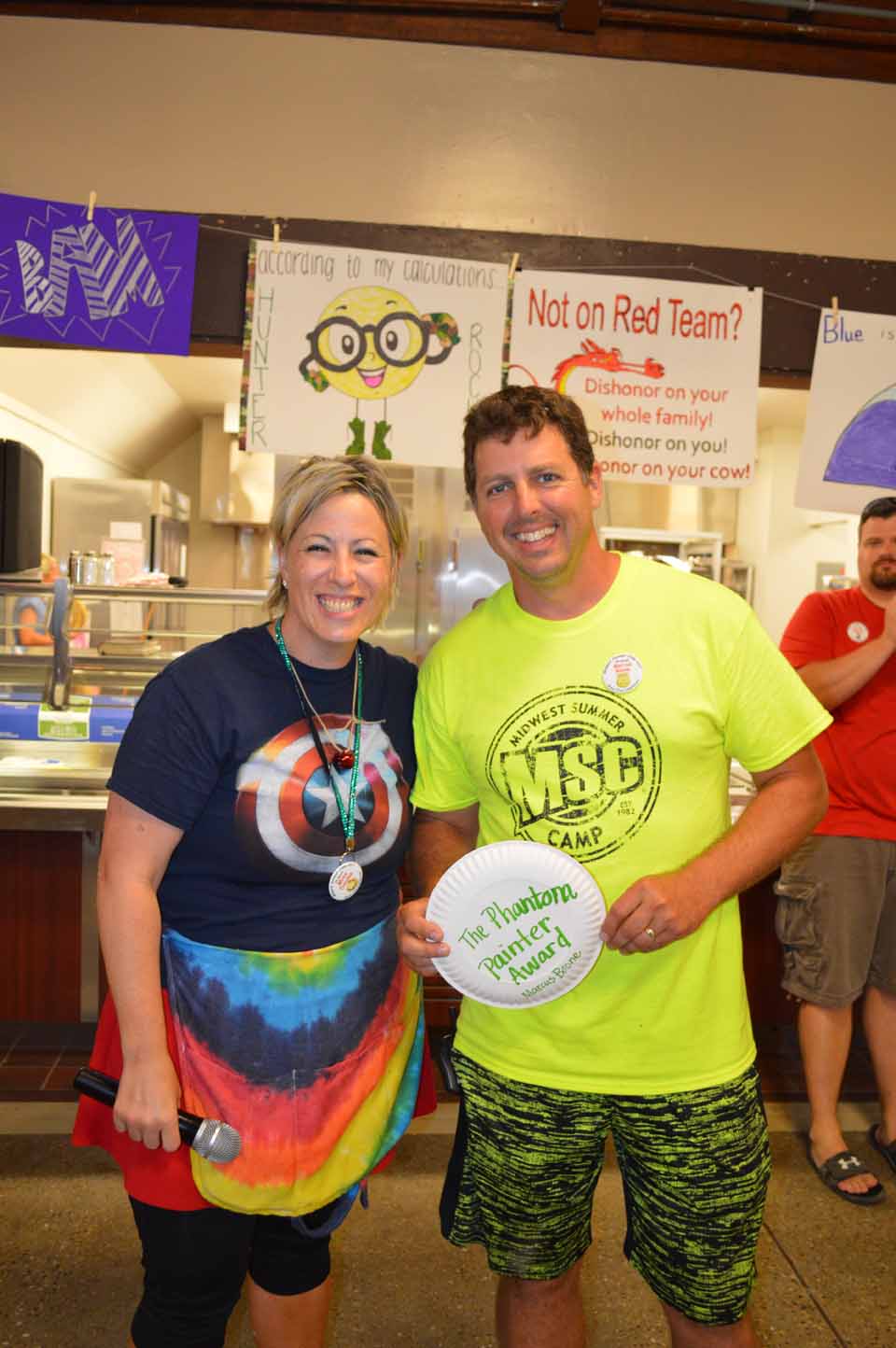 Our Sports Team on the Soccer Field, Aric Russell and Steve Elkins, has some soccer awards to give tonight at dinner as well.  The "Dead Shot Award" goes to Camryn Love (Navy) and Campbell Carlson (Hunter) for their super soccer skills that were unmatched today!   It was only fitting that the opposing team's coach (Fried Radamacher) should give the award to Campbell though!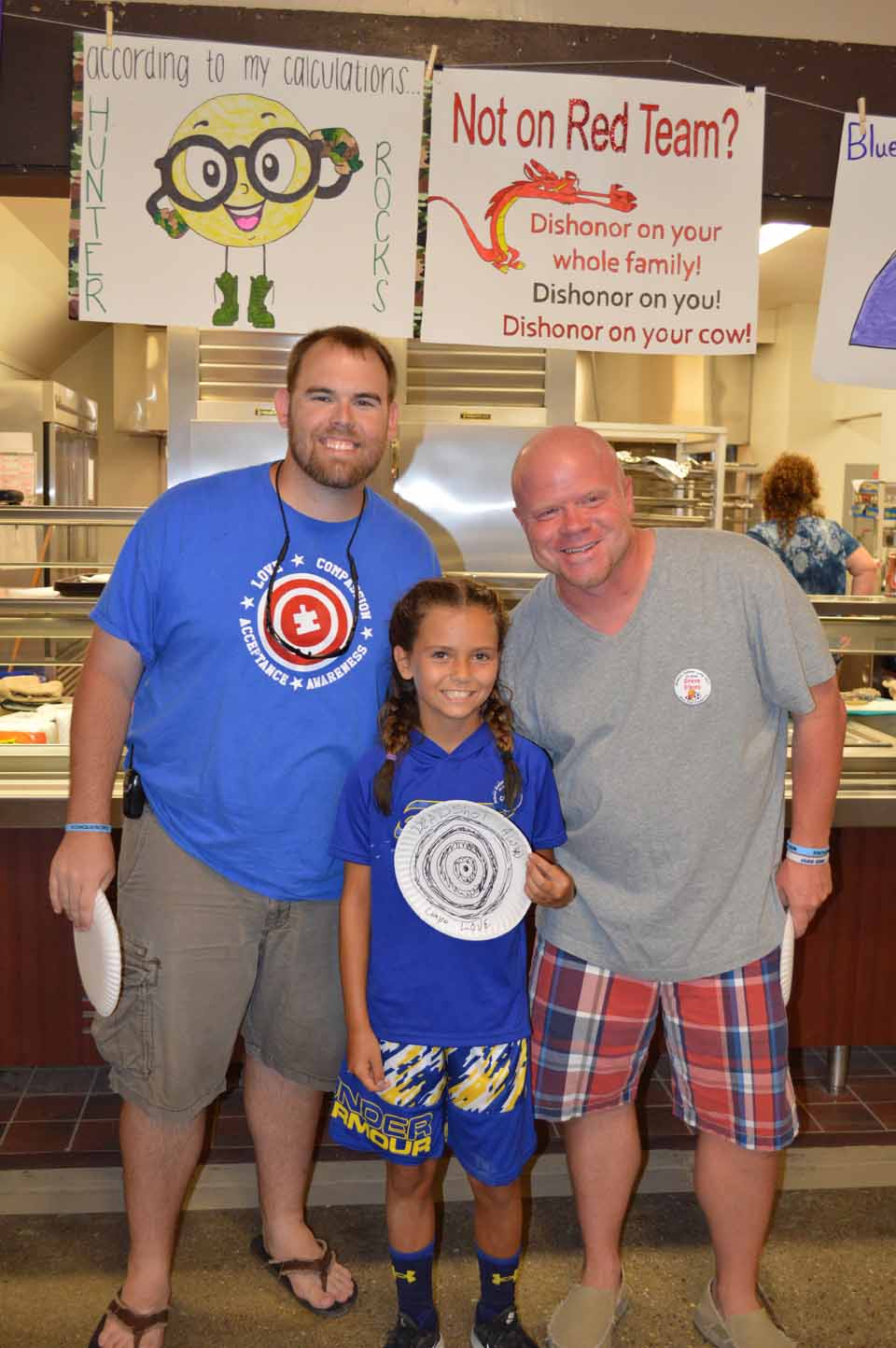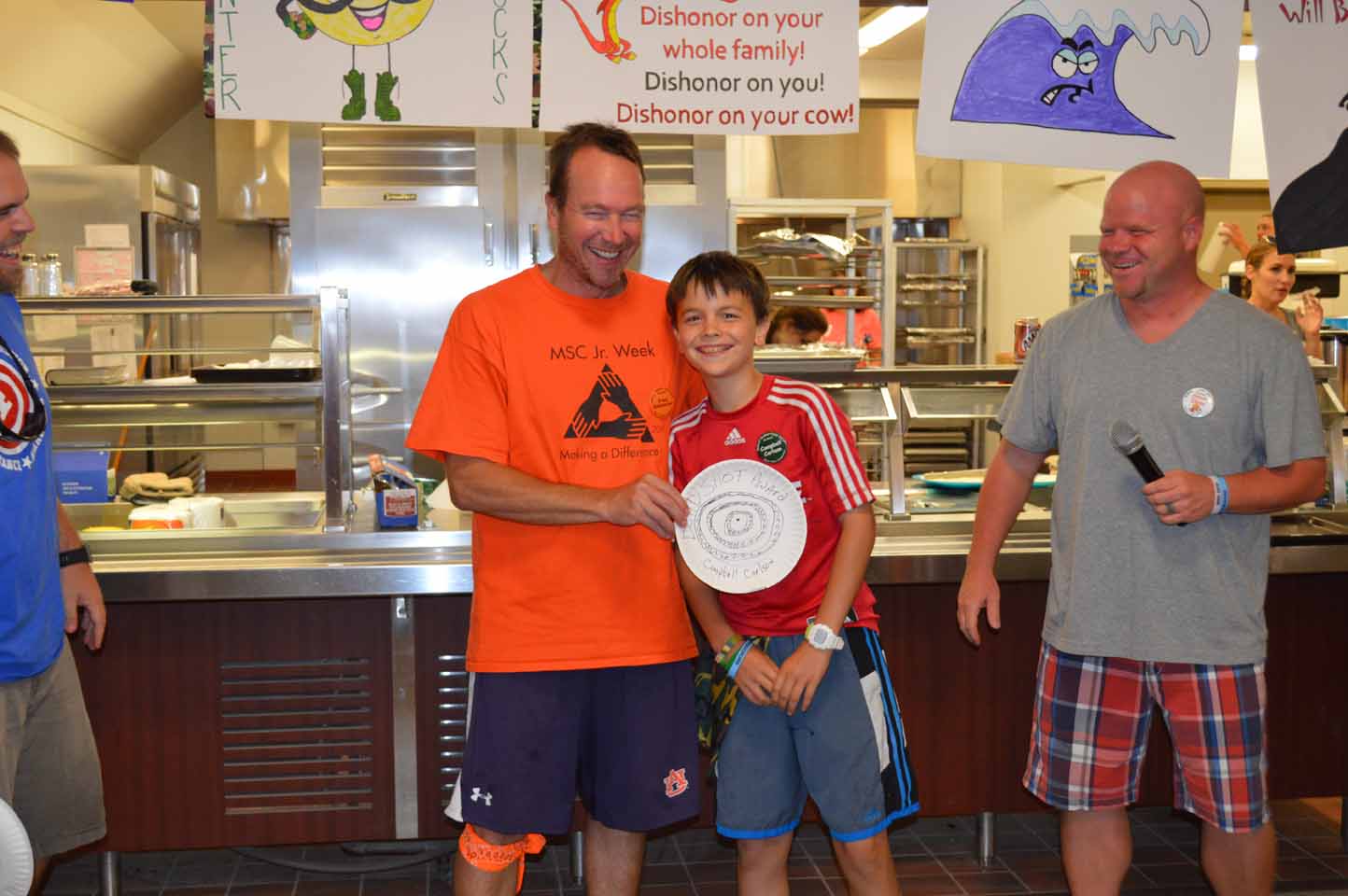 Max Joseph was awarded the "Never Give Up Award."  Max didn't stop running the whole time he was on the field and he just kept going!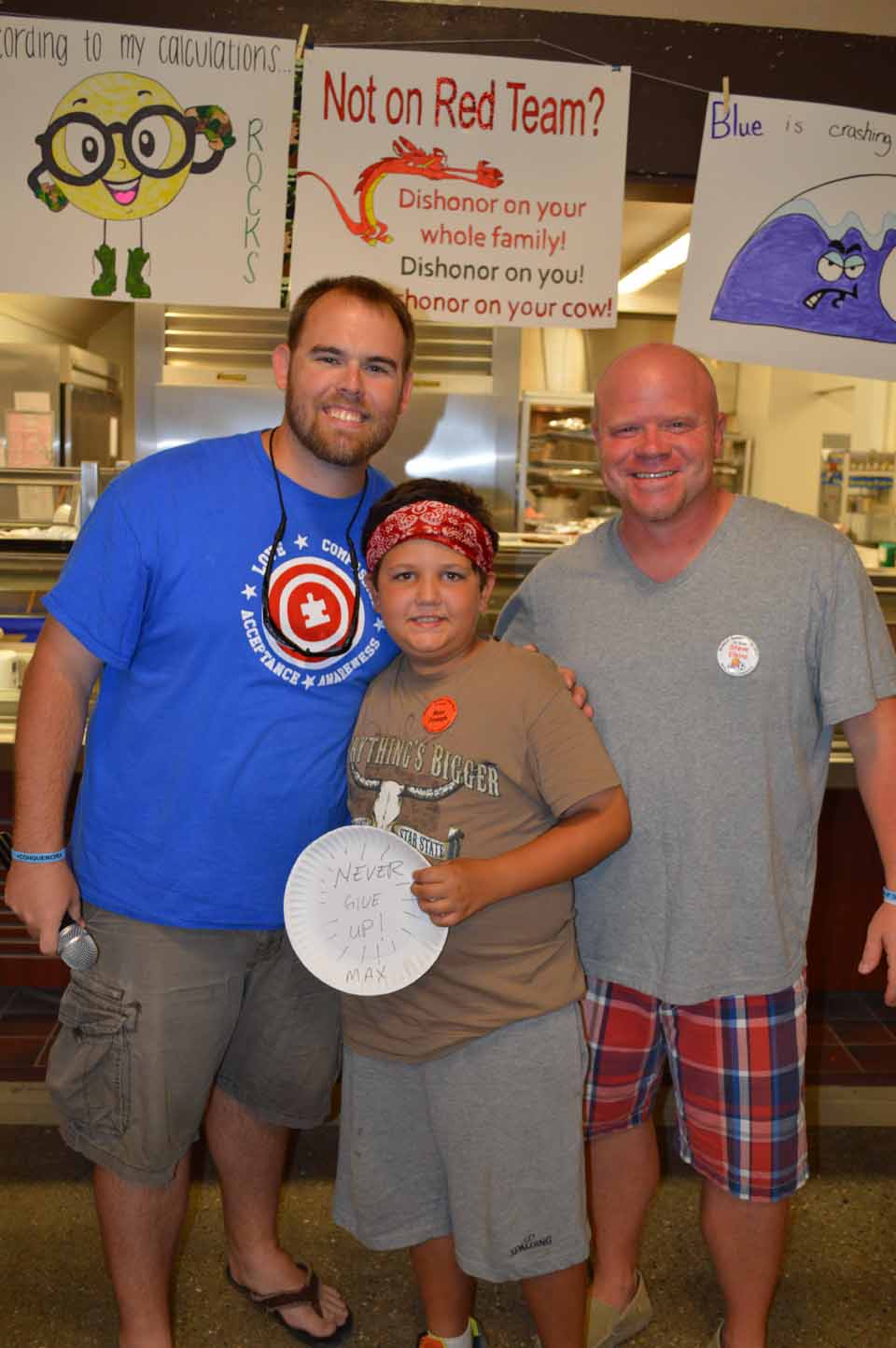 And for our final award, our Videographer, Ryan Walker, found special footage worthy of the "Gold Digger Award."  Jeffrey Howell was caught on video in the background of one of our clips digging in his belly button during the find a shoe relay!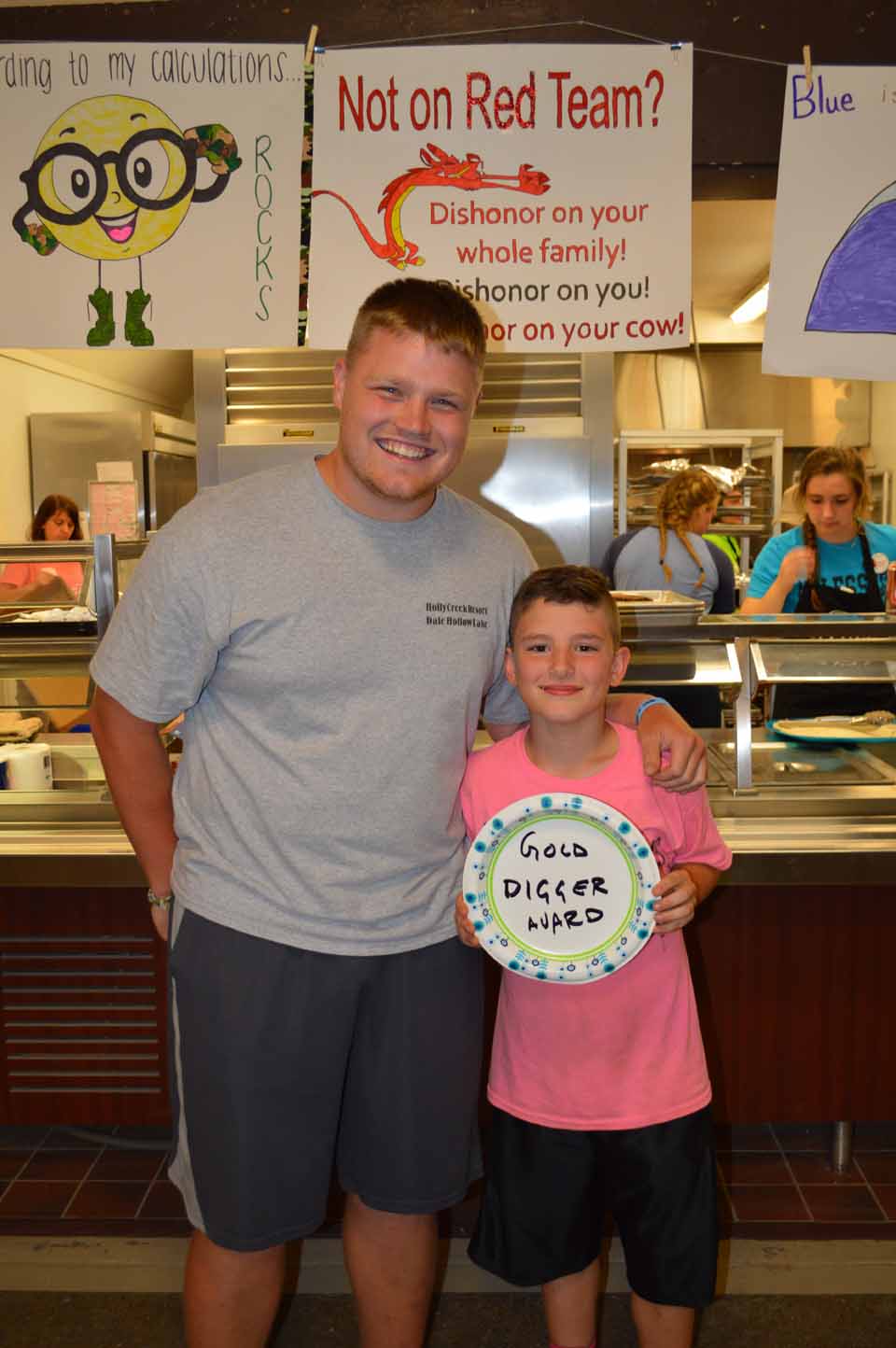 Website: https://www.midwestsummercamp.com Blog Signup: https://www.midwestsummercamp.com/blog Text Alerts: text "@msc4kids" to "81010" Email: allthingsmsc@gmail.com Facebook: https://www.facebook.com/msccamp Instagram: @allthingsmsc