Hello and happy Wednesday from MSC. We have a VERY full Wednesday and a long blog post ahead so get comfortable for this read.
Campers started the day with their general assembly before breakfast in the Mess Hall. As soon as breakfast was over, we did our cabin pictures, team pictures, staff pictures, and a picture of everyone at camp this week. Everyone brought sweet smiles for us today!
Right after our group picture was done, campers gathered with their teams to compete in our olympics and team events. We had running relays to start off the day, followed by 6 stations of events that campers rotated to with their teams. They were timed and evaluated on their ability to complete each station while encouraging their teammates and lifting each other up when they were feeling low. The events were so fun and it was a joy to watch campers work together to complete their relays by working together. Big appreciation for our sports and crafts staff for working the different stations and to our security team for keeping everyone hydrated and encouraged during the different competitions.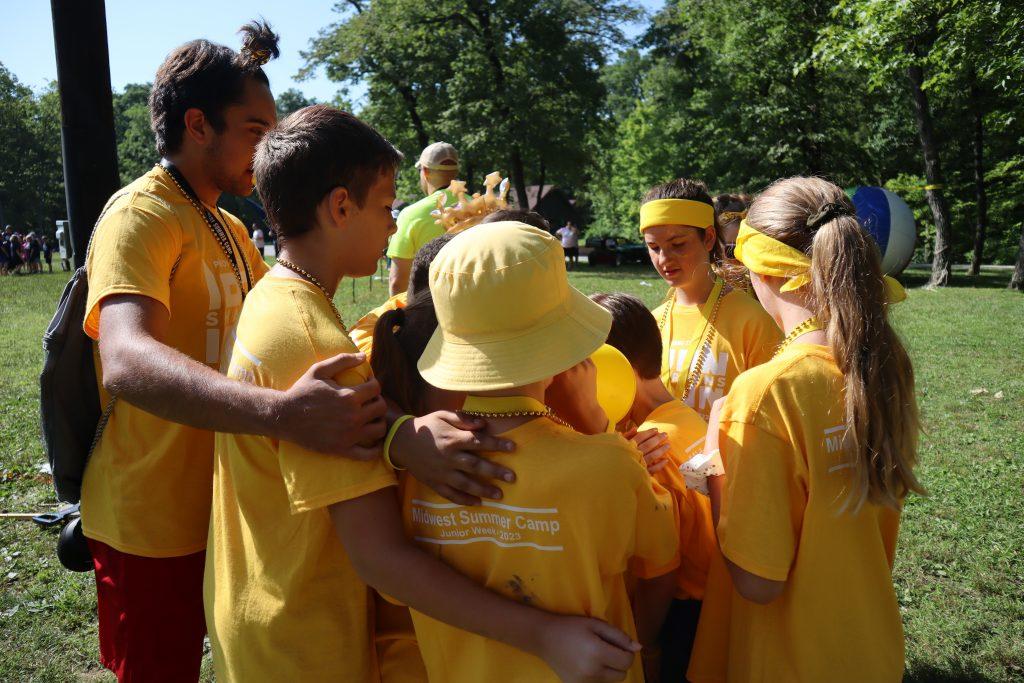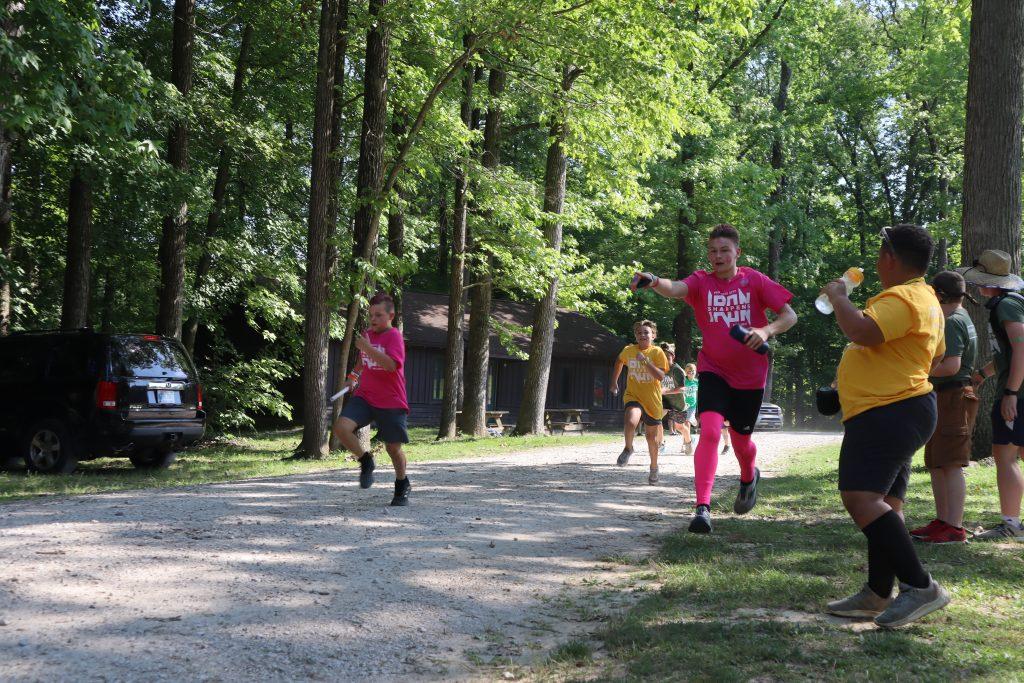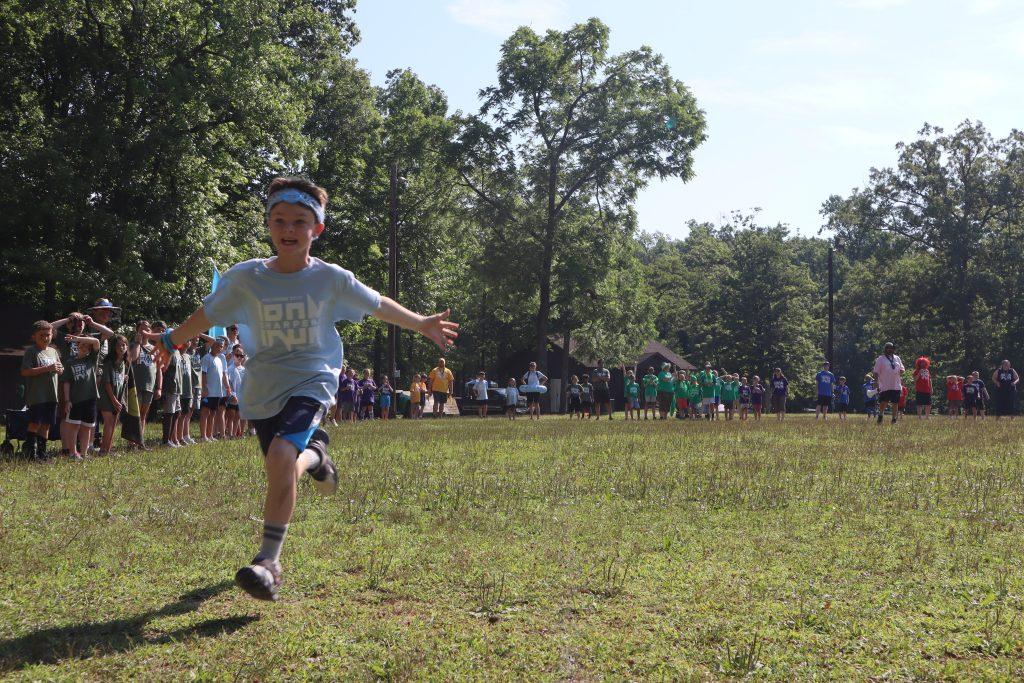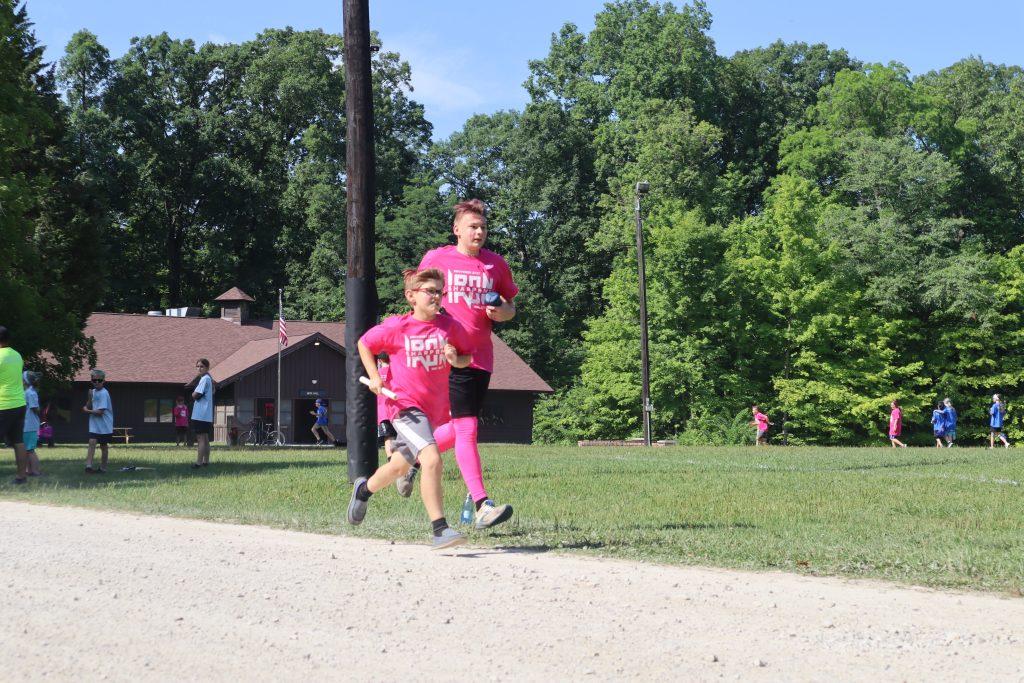 After morning olympics and team events were over, campers and staff assembled in the Mess Hall for another wonderful meal from our kitchen staff. Campers entered the Mess Hall to find their tables decorated with their team colors and cupcakes for everyone. THANK YOU KITCHEN STAFF!!!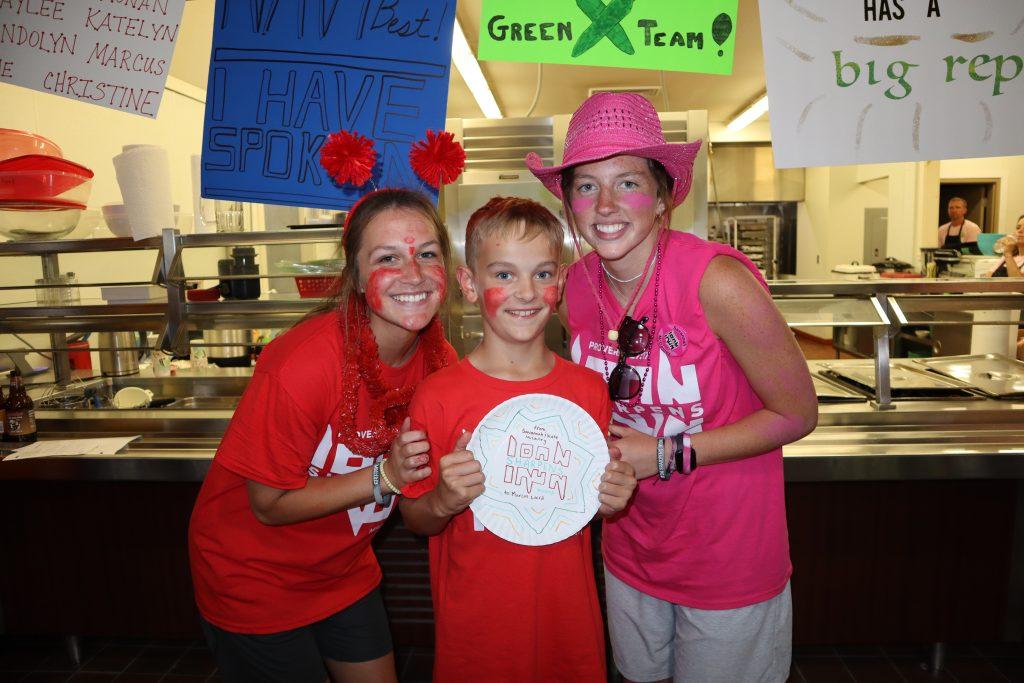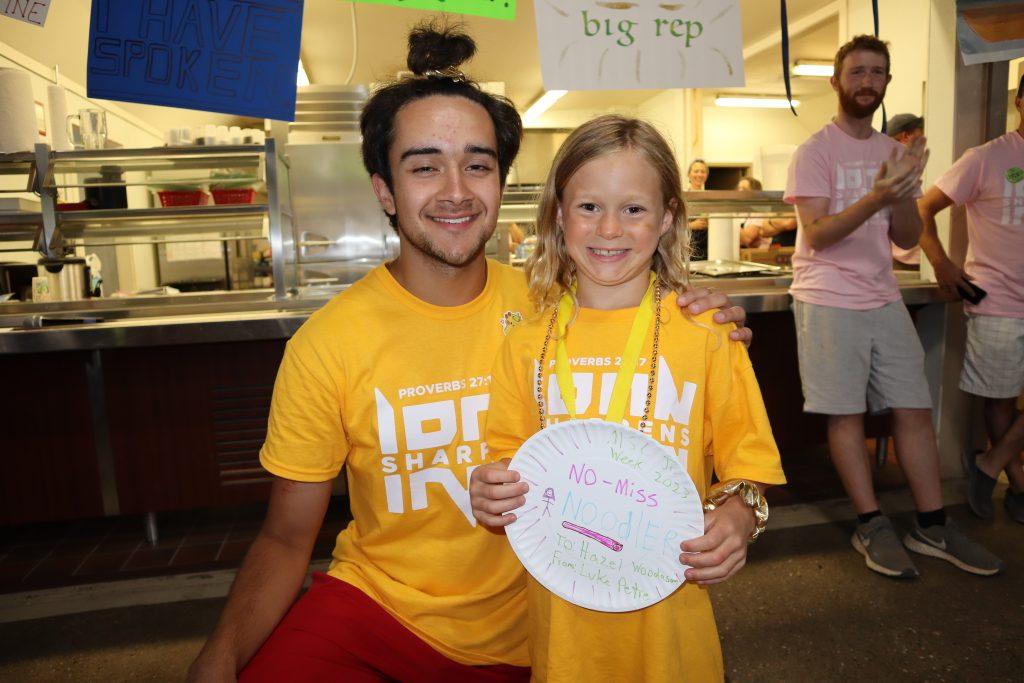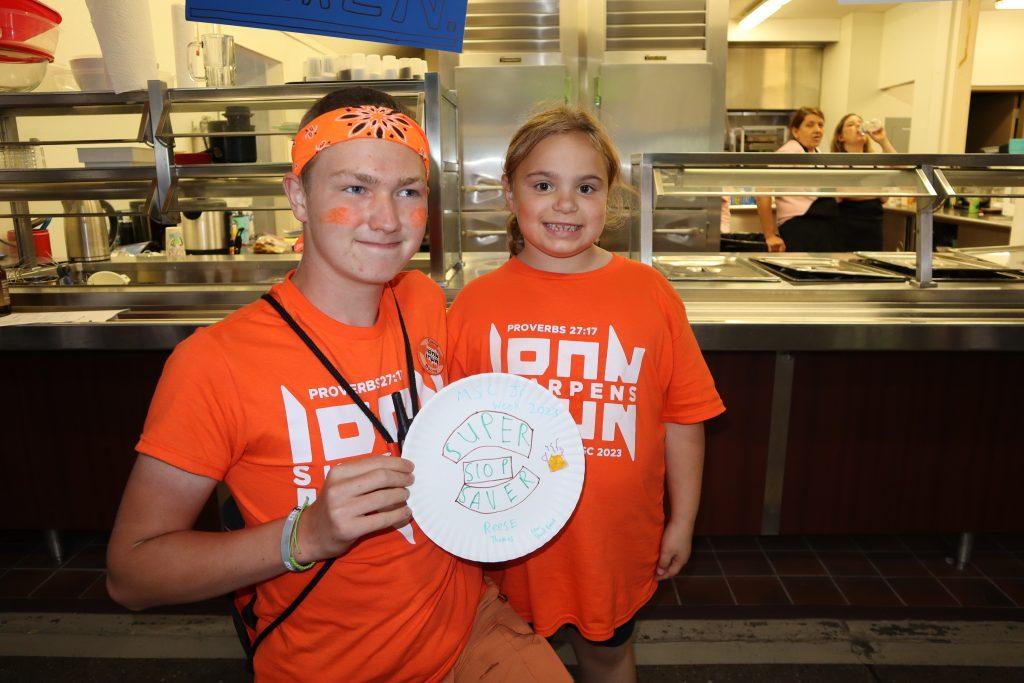 Right after lunch, campers had some time to calm down and refocus with a singing and Bible study led by Ben Dispennett.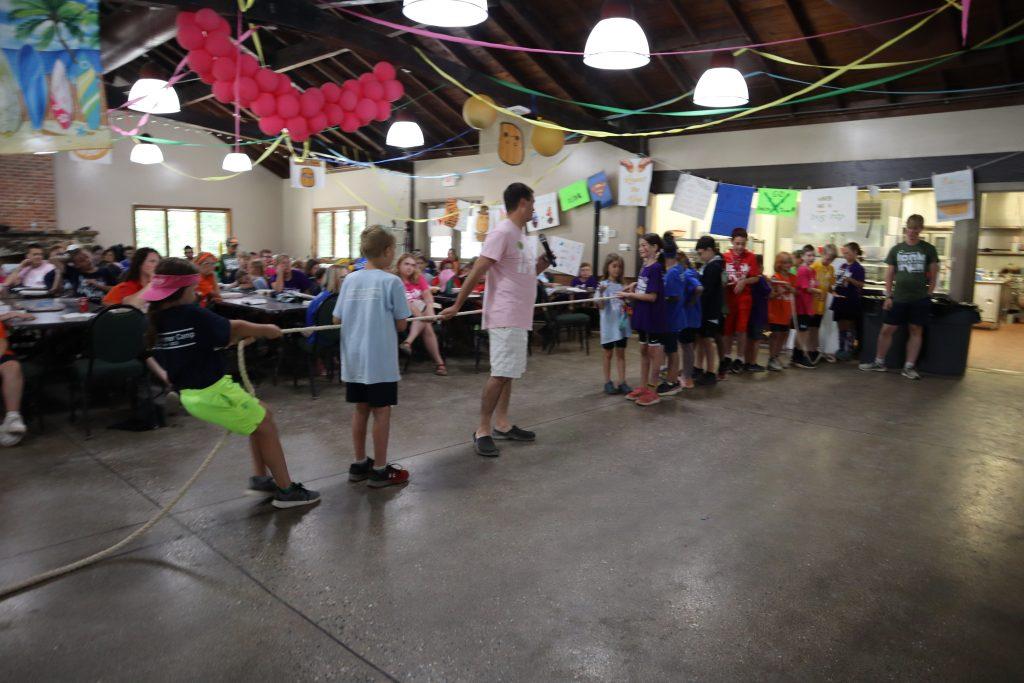 And finally the long-awaited event: The Carnival. Campers often comment that this is their favorite event during the week. Our staff has worked incredibly hard to make this possible for campers. There are so many games to play and prizes to win, along with bounce houses outside of the Recreation Hall where compadres are set up with water guns that help to cool campers down as they play. The Carnival leaves campers with so many fun memories to look back on as they wait for camp again next year!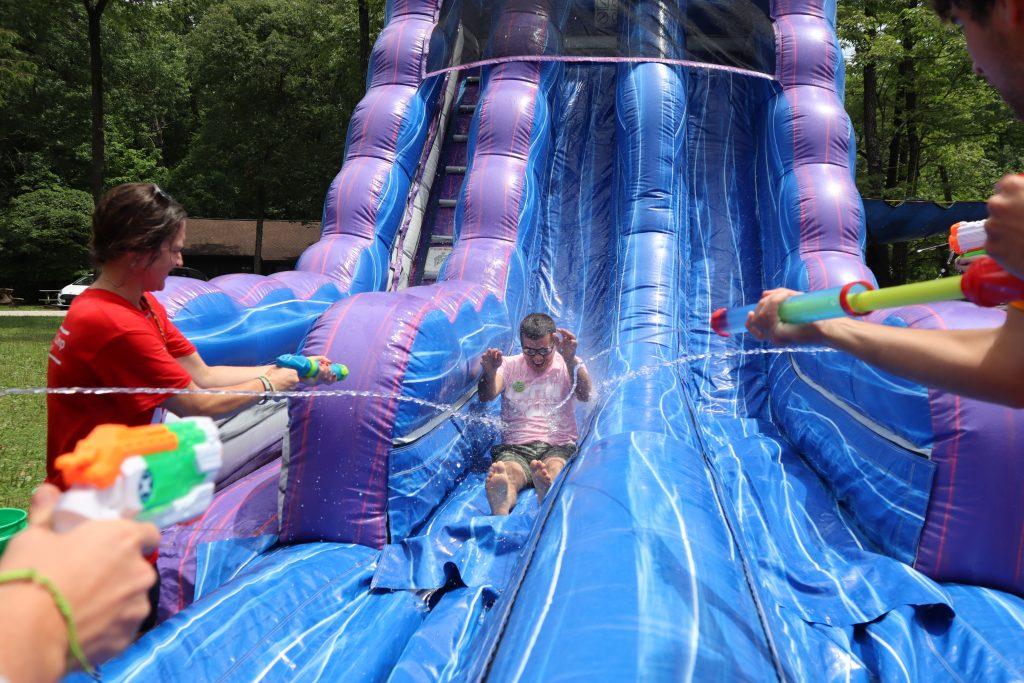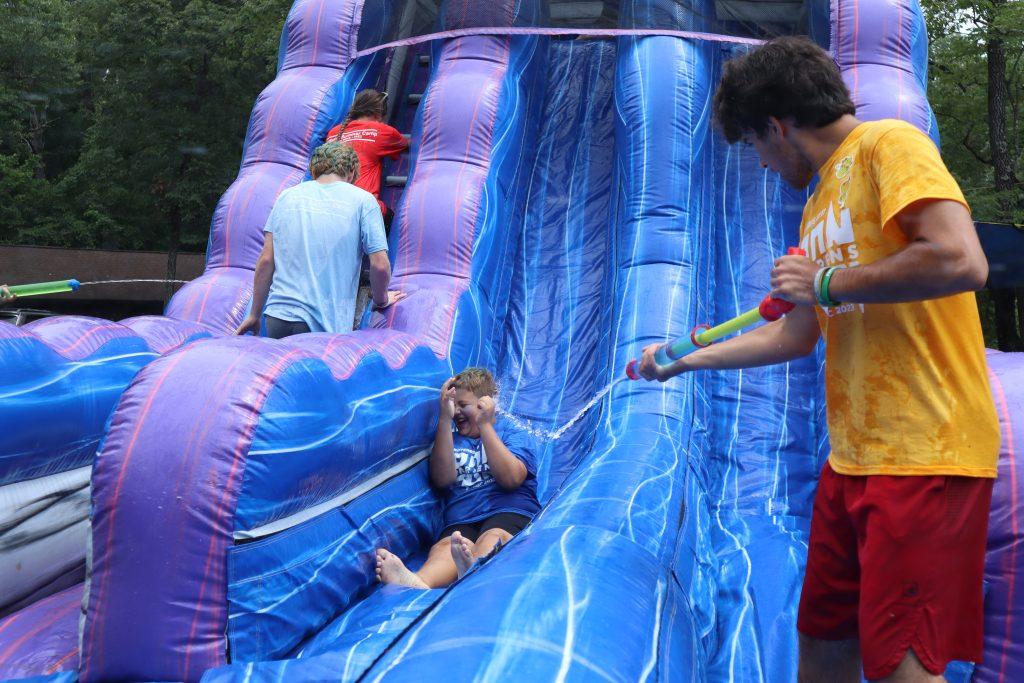 Once the carnival fun was over, campers were given an hour to take showers and clean up before dinner at 6. Another amazing dinner earning high praise from campers towards our kitchen staff- we are thankful for our food and the hands who never cease to do an amazing job of preparing it!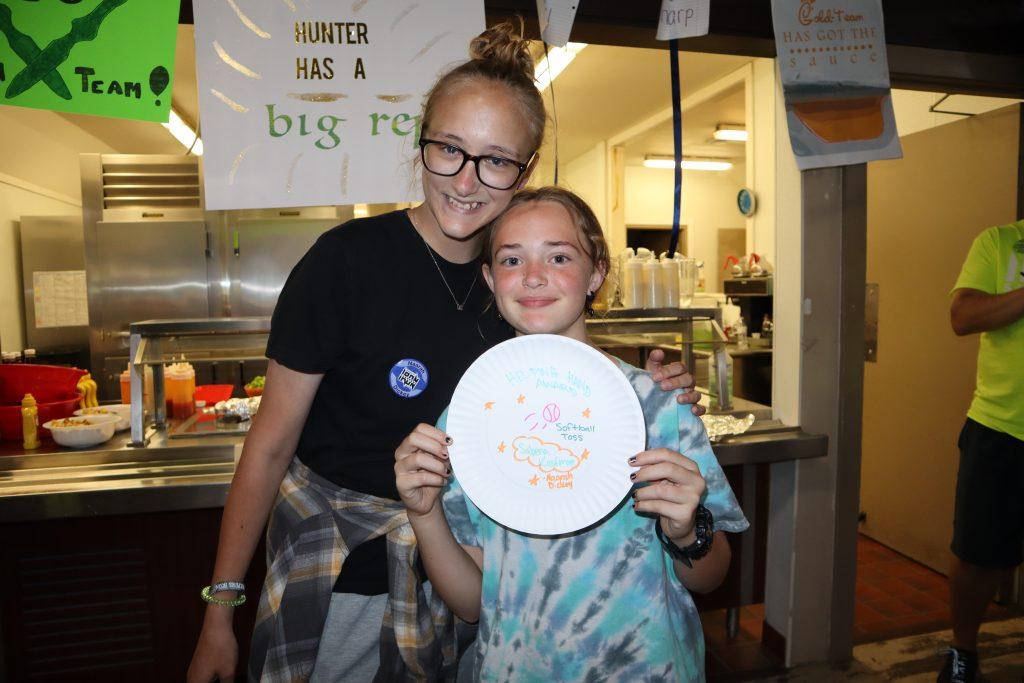 After dinner, campers headed to their cabins to have a devotional given by whichever compadre is in their cabin! This gave staff time to clean the Mess Hall and transform it into our Ultimate Pillow Fighting Ring.
Once campers returned to the Mess Hall from their Compadre Bible studies, they entered to find the Mess Hall completely transformed. The kitchen staff provided sweet treats all around the Mess Hall for campers to enjoy as they chose to either stay in the Mess Hall to watch the pillow fight, or head to the Recreation Hall for a movie!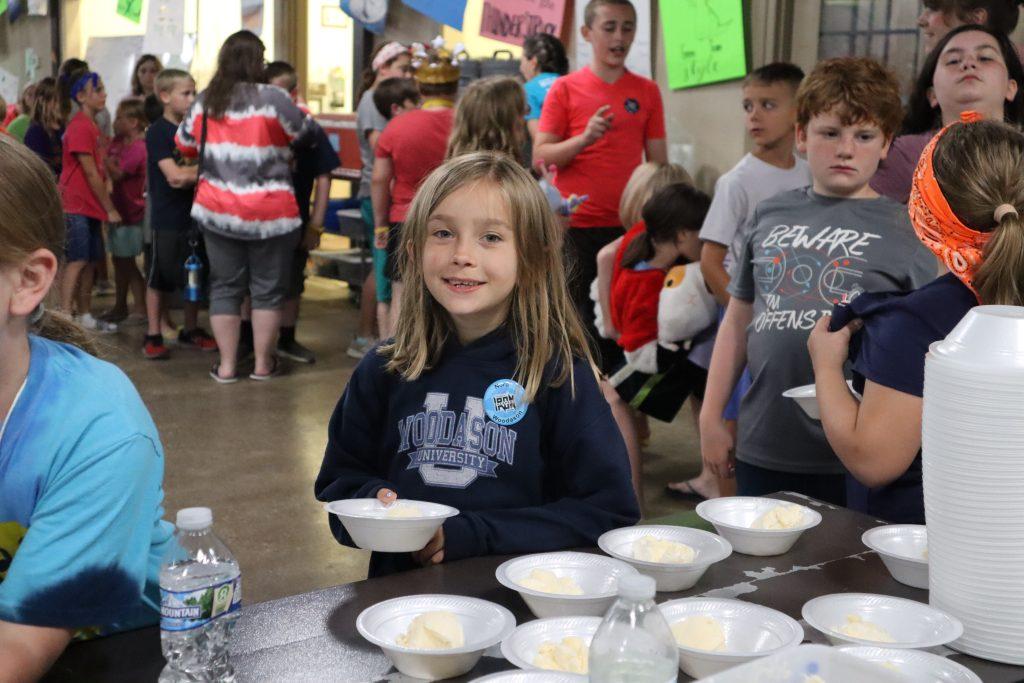 The MSC Junior Week Pillow Fight Championship™ is one of the most exciting and intense events for both campers and staff. This year was no exception. Campers cheered on their friends with extreme volume and enthusiasm, the music was loud, the nicknames were catchy and fun, and the winner ultimately gave their greatest effort in the ring to leave as the Pillow Fight Champion of 2023. For our boys, Elliott Chappell arose victorious from many rounds of heart-pounding fights. For our girls, Marah Tremblett put up an outstanding fight and stood above the rest to be our girls' Pillow Fight Champion of 2023.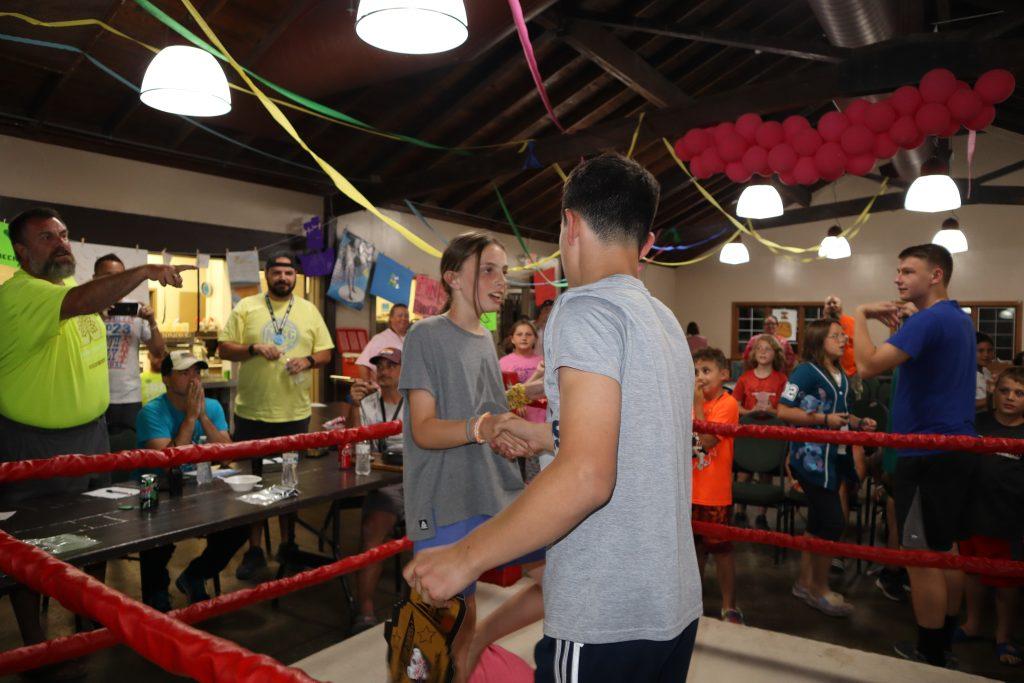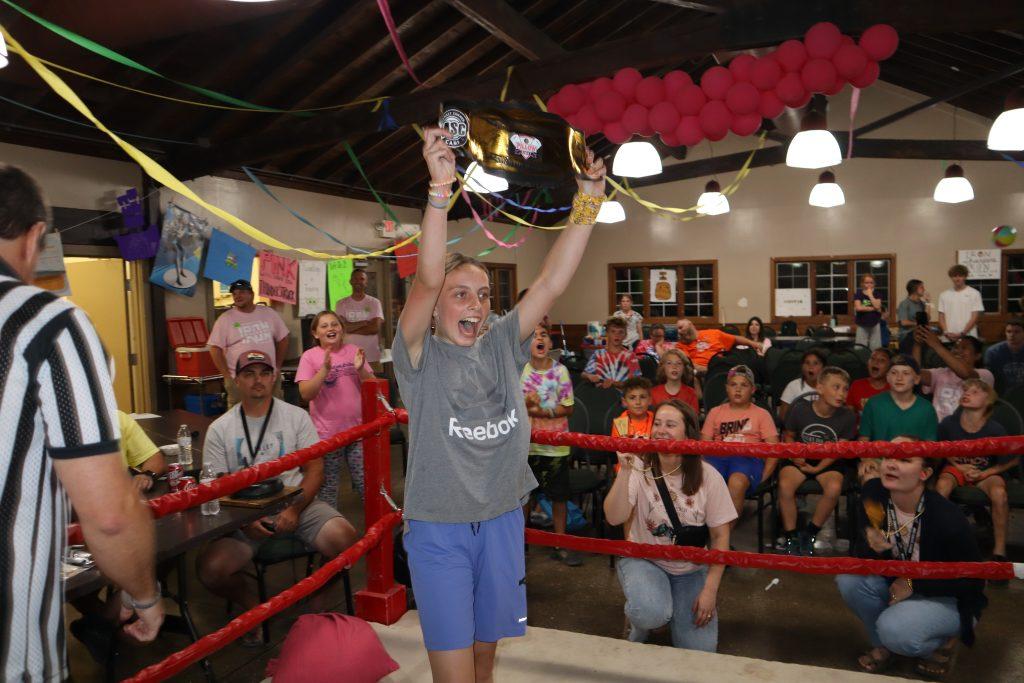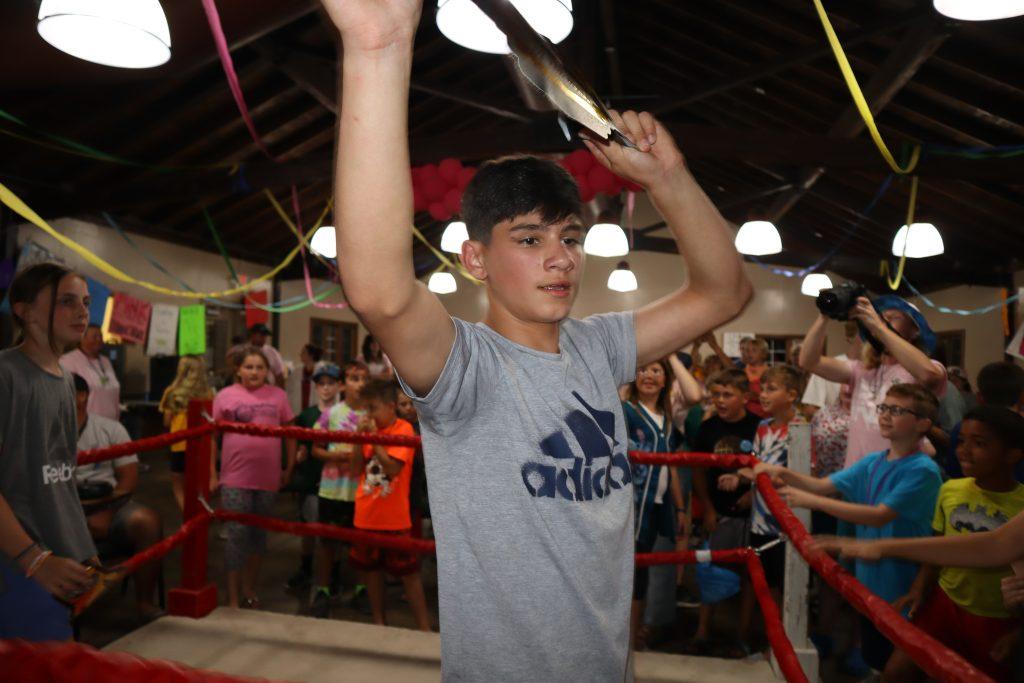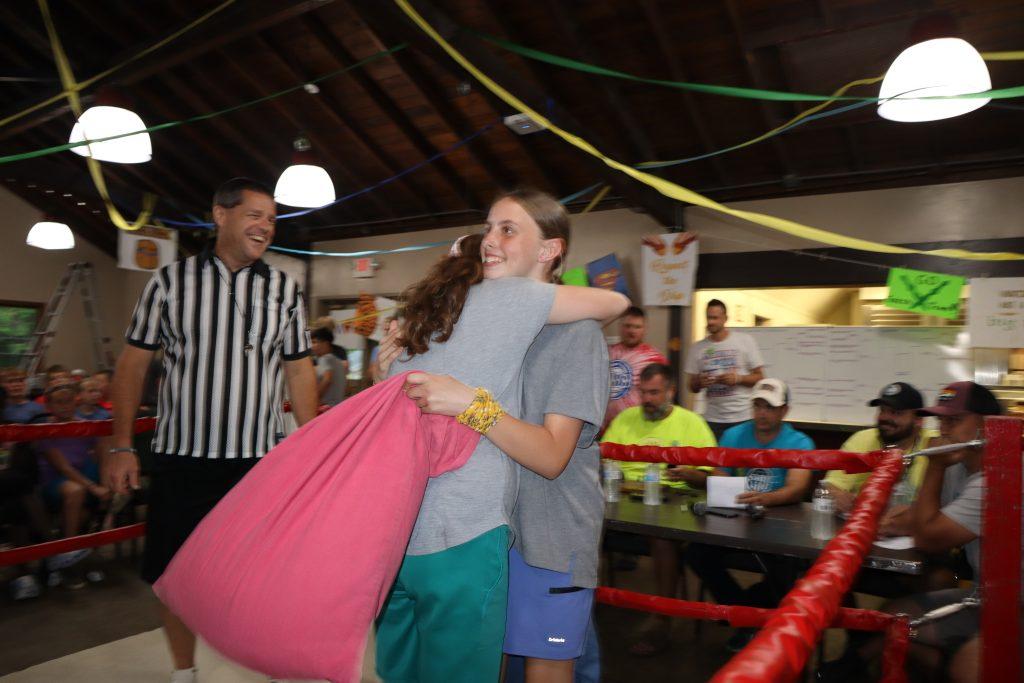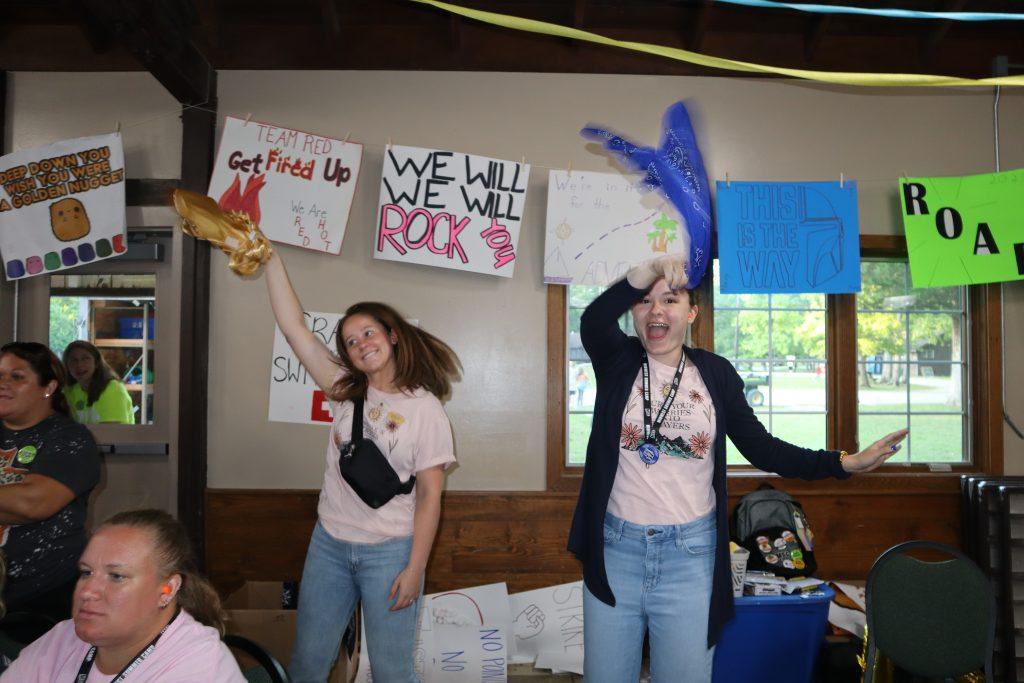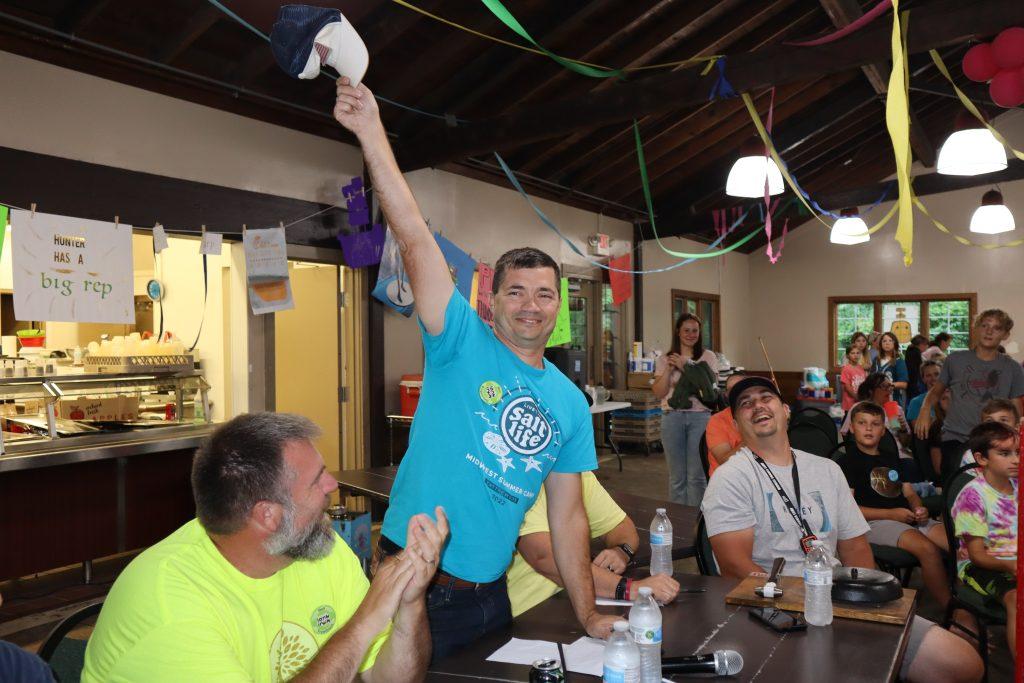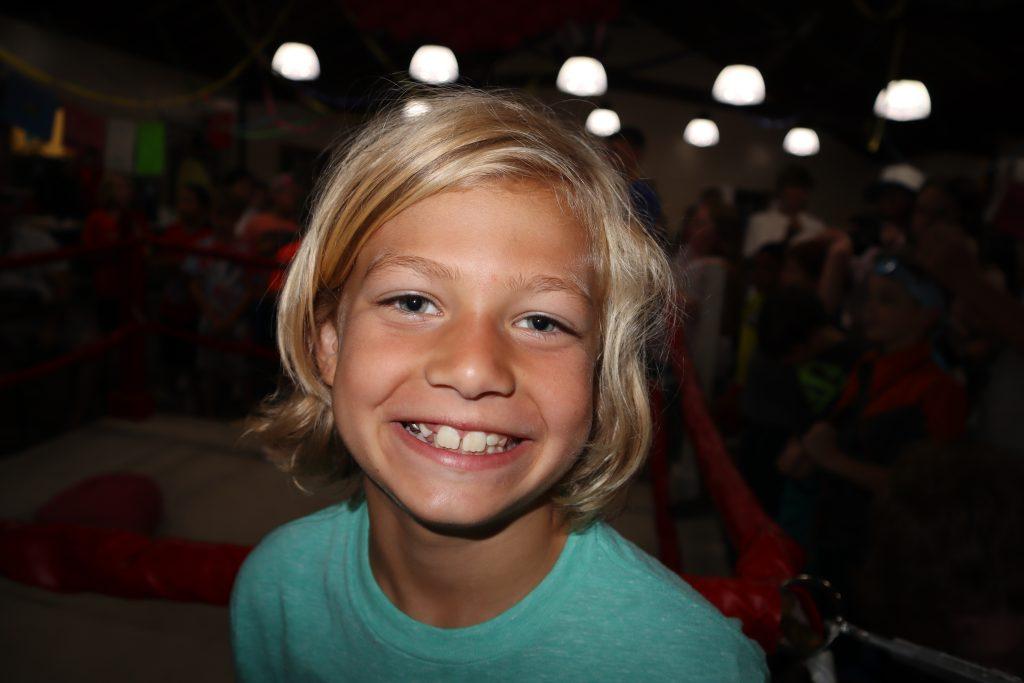 In addition to our pillow fight, we had a burping competition before our final rounds to warm up the crowd and make sure they were extra loud to cheer on our competitors. All brought their best belches, but Sophia Kasper rose above the rest to be crowned the burping champion of 2023.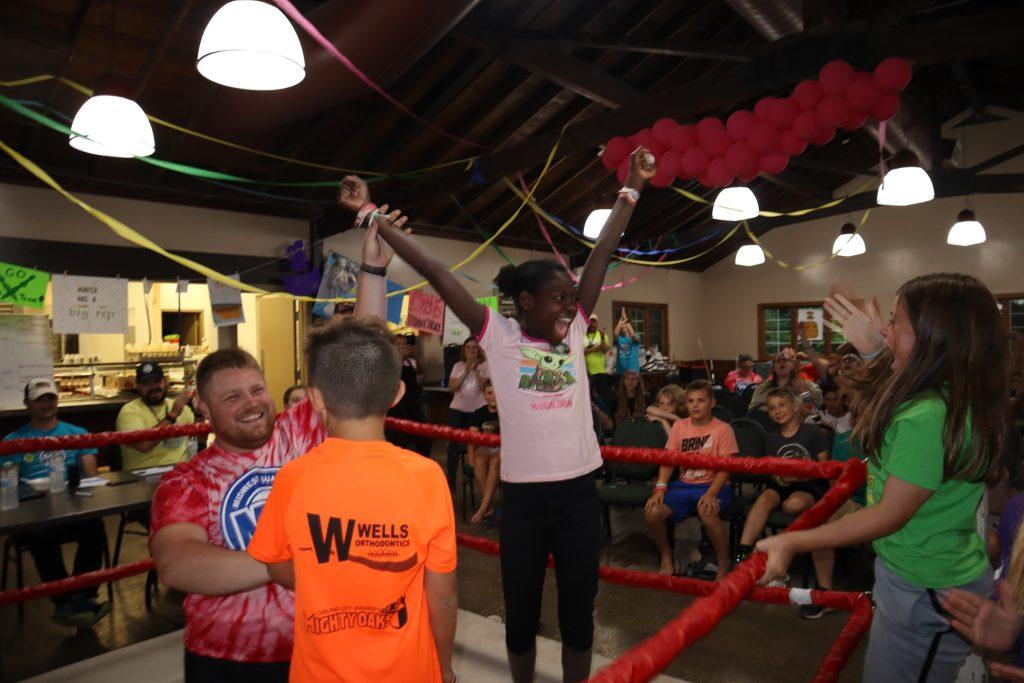 After all the great competition and shows of good sportsmanship, compadres led campers in a dance party to round out the fun from the week. Campers danced to Hawaiian Roller Coaster Ride, Cotton Eyed Joe, The Cha Cha Slide, and many others before leaving the Mess Hall. It was a fun night for all and we were incredibly grateful to have some extra time before leaving to enjoy each other and have wholesome fun!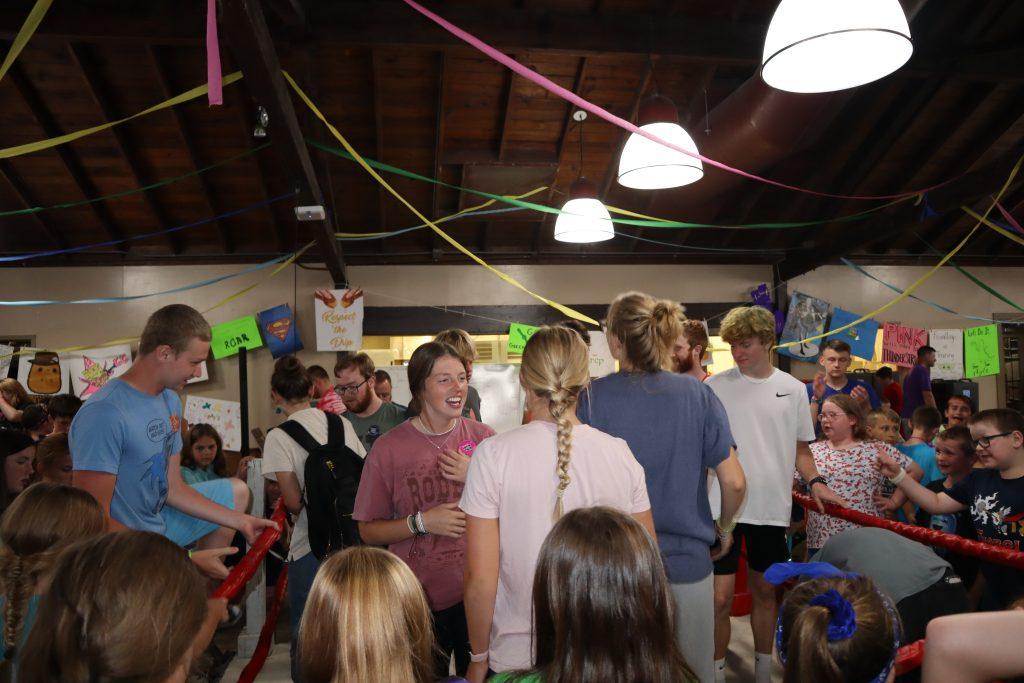 As we head into our last day tomorrow, it is sad to think about leaving all the wonderful new friends and the wonderful staff who care so much. However, the memories that we made are priceless and we will be able to look back on them for years to come!
See you tomorrow for our last day!