The first sound heard in camp yesterday morning was Rolling Thunder which is not what you want to hear on Team Day. While we're thankful for the rain as it can actually add some fun to the events, Lightning is a different Story! Thankfully, the clouds lifted and we were able to proceed with all of regularly scheduled Team Sports Day Activities. Below is a quick recap along with some photos and scores.
Top 3 Friday finishers:
Capture the Flag – Sean and Karie Walker tirelessly to bring new games to MSC every year. Capture the Flag seemed to be a huge success. Top 3 Scores: Hunter – 64, 2-way Tie between Orange & Gold – 23.
Tug of War – A Long Time MSC Tradition ended with the following Top 3 Finishers: Lime, Pink & Green
Crafts – Craft Queens' Julie Essary & Shawna Evans picked the following Team and Individual Craft Finishers: TEAM – 1st Pink, 2nd Orange & 3rd Green INDIVIDUAL – 1st Irene Moore, 2nd Hannah Jones & 3rd James Evans
Rise to the Top – Another new game to #mscsrweek was also so fun to watch and required all Team members to work together to accomplish the goal! Top 3 Finishers: 1st Blue, 2nd Hunter & 3rd Navy.
Obstacle Course – The World famous MSC Senior Week Obstacle Course was Muddy, but a Huge hit and such a fun way to end the week of Sports. My personal favorite thing about this course is that Every Team waits at the end to cheer until the very last camper crosses the finish line! Top 3 Finishers: Orange/Time of 47:03, Lime/Time of 48:58 & Navy/Time of 51:19.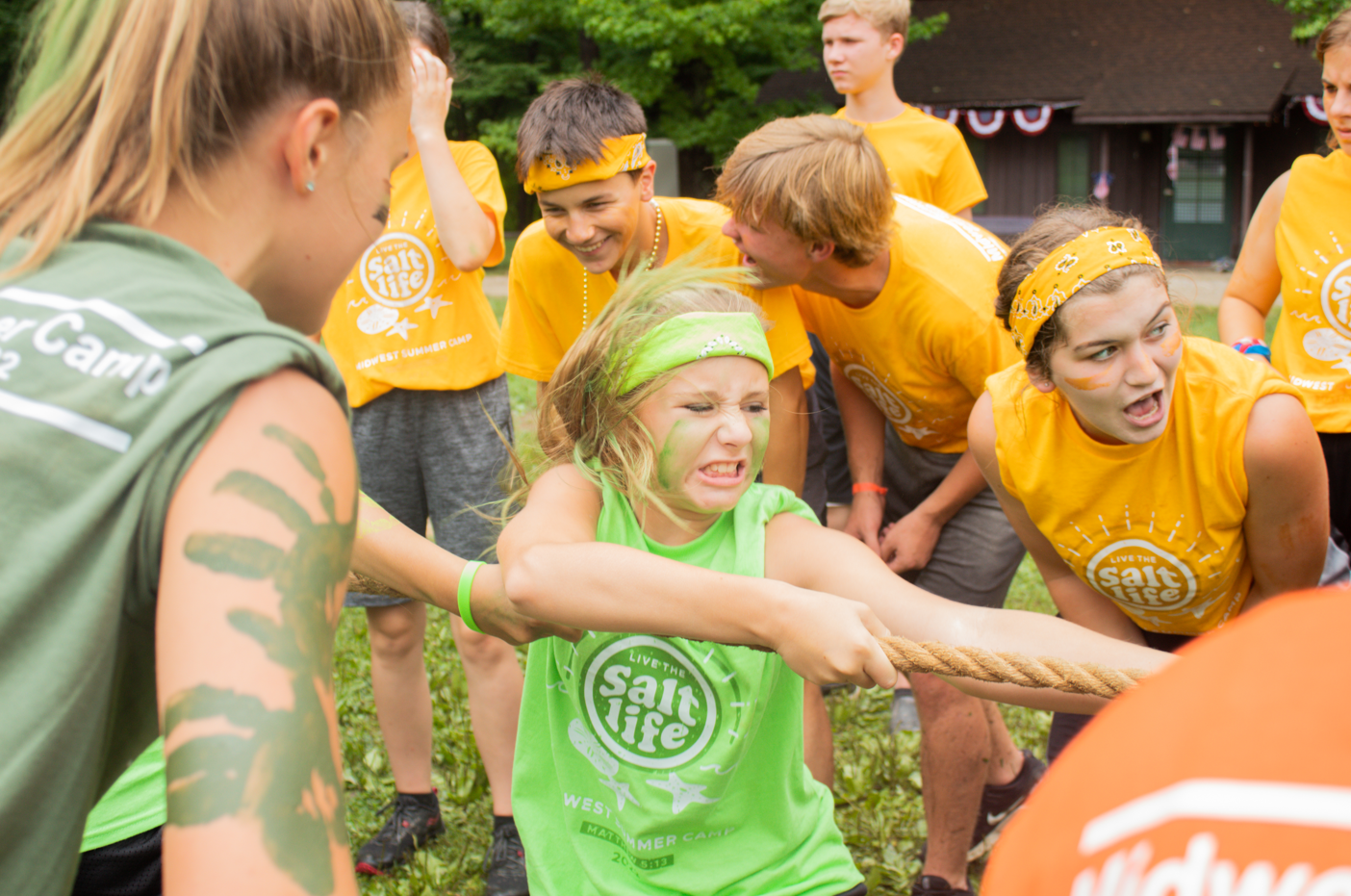 Huge Shout Out to our fearless Compadres and Concession crew for keeping your campers energized, safe and hydrated during competitions throughout the week!!
2022 Compadres: Jonathan Adams, Vincent Landfair. Shelby King, Jamie Lautenschlager, Anna Boone, Olivia Stout, Jacob Lanius & Noah Wenk.
2022 Concessions Team: Sarah Smith & Belinda Loughmiller