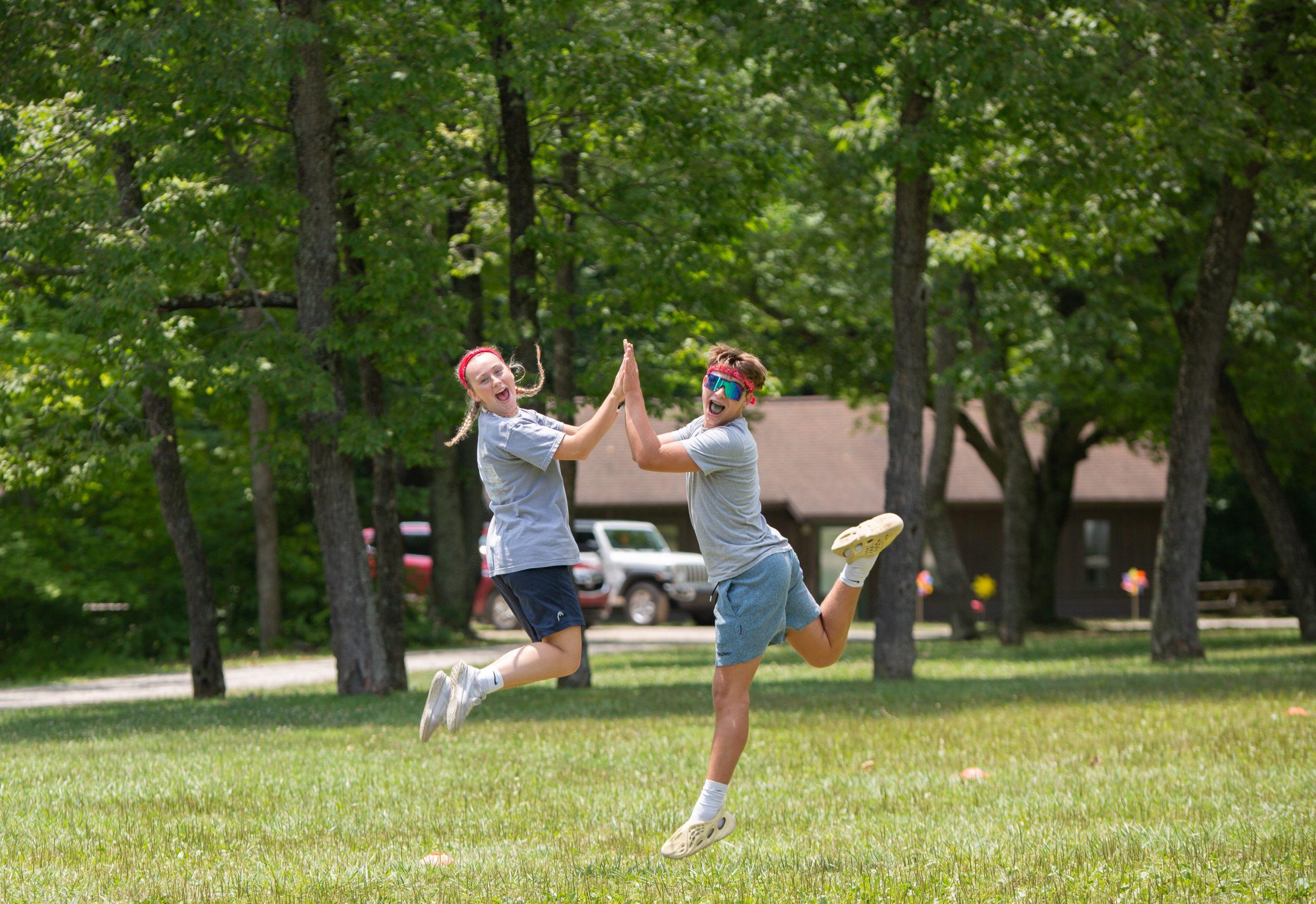 Only Monday afternoon and the teams are showing great sportsmanship and bonding!
Todays sports included volleyball, ultimate frisbee, and a camp special: knock-out! Teams also started preparing their Lip Sync songs for Friday night's competition and began planning their team craft! This years lip sync theme is Rock'n'Roll and is sure to bring a great show at the end of the week.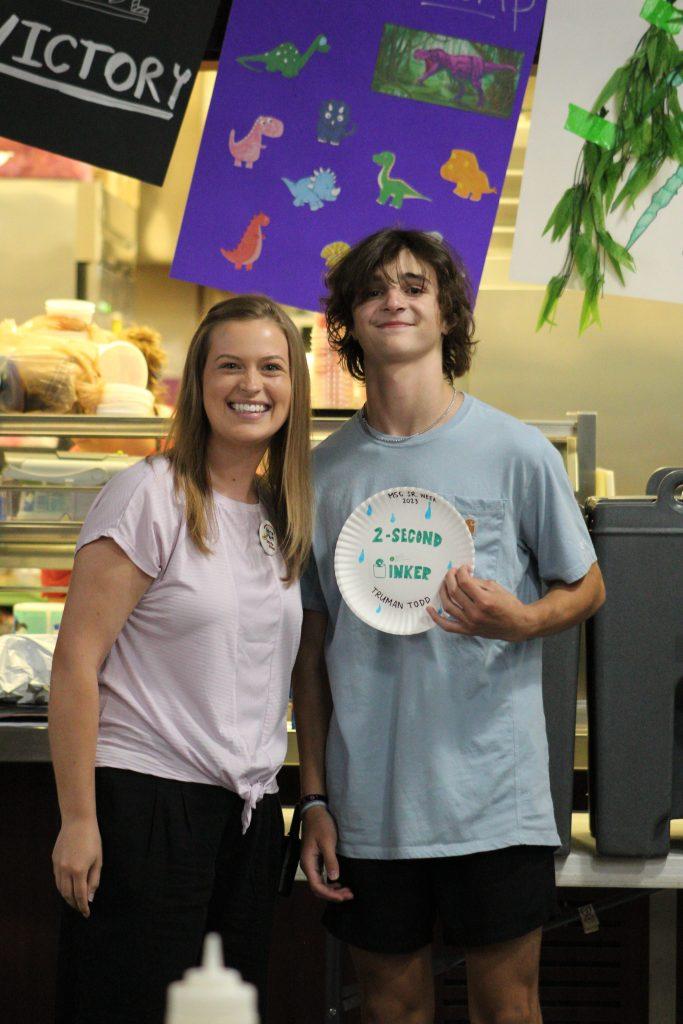 A special shout out was made to Truman Todd- receiving the first paper plate award for the week! Truman nailed a game-winning bucket in the first two seconds of Knock-Out, scoring the most points for the day! He received the "2-second sinker" from Compadre Olivia Stout.
The next paper plate award was for our very own camp director Kevin Rhoton! He may or may not have accidently broken the bell outside of the mess hall and received the "not so saved by the bell" award from Compadre Vinny Petre.