Wow – It's amazing how much gets packed into a day at MSC!  Your campers competed in several different activities including Disc Golf, Crafts, Lip Sync Practice, Soccer, Air Raid, Canoe practice and so much more…
Here are some scores and fun pictures captured throughout he day:
AIR RAID:
Team Blue: 99
Team Gold: 73
Team Mint: 105
Team Hunter: 99
Team Lime: 88
Team Orange: 118
Team Pink: 126
Team Purple: 107
Team Red: 95
Team Silver: 52
SOCCER:
Team Blue: 1
Team Gold: 1
Team Mint: 4
Team Hunter: 0
Team Lime: 7
Team Orange: 2
Team Pink: 2
Team Purple: 1
Team Red: 1
Team Silver: 4
Canoe Practice:
A special THANK YOU to Shannon and Dana Shaffer for helping with Canoes this summer!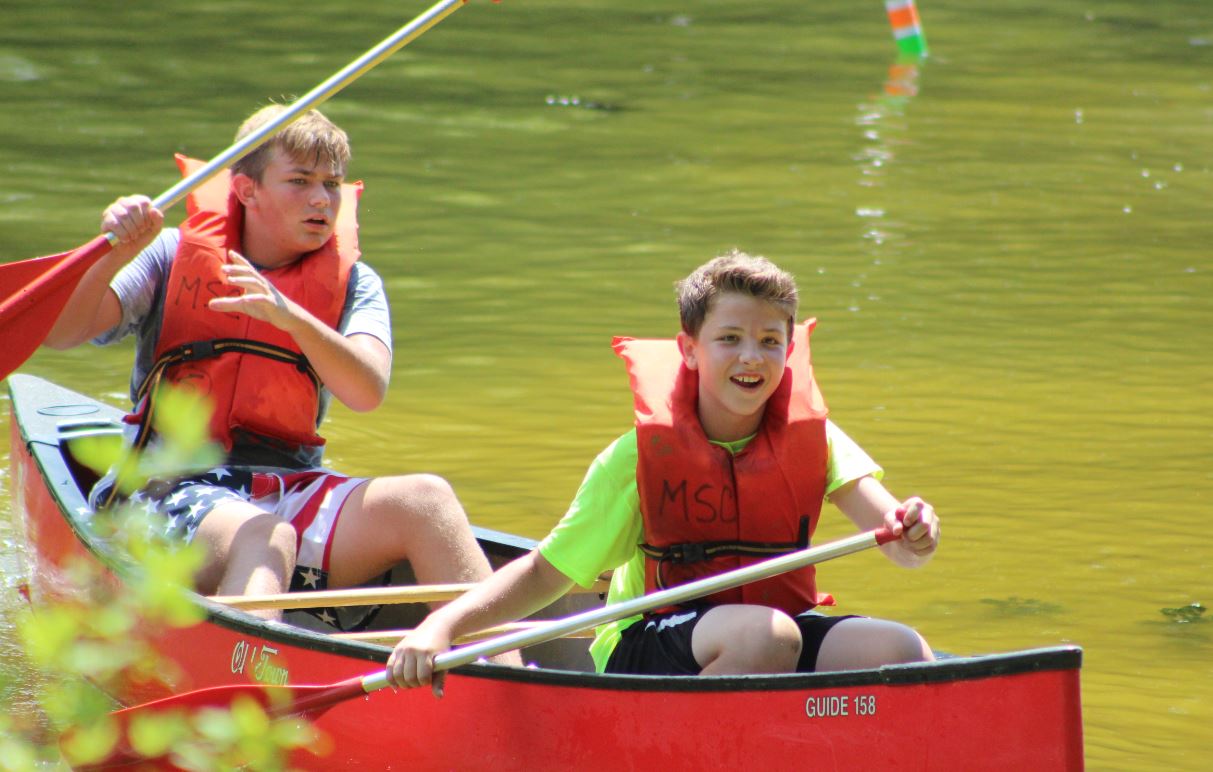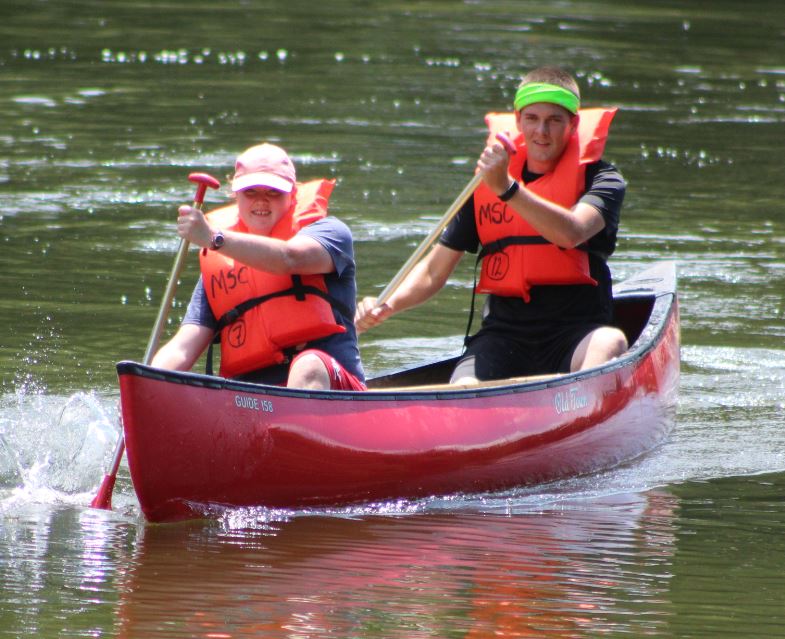 What's for Dinner, Belinda? 
Tonight was a camp favorite!  Grilled Pork Chops – 275 of them if you're counting, Baked Potato's, Beans, Salad and Brownies (yes, homemade) with Ice Cream for dessert!
The 2018 MSC Talent show is still wrapping up as we speak, so we will have an update and pictures to share tomorrow.
Just a few short hours of rest and we will be back at it again tomorrow!  Stay Tuned and thanks for following along this week!  Please give us suggestions on how we can improve your experience!
Website: https://www.midwestsummercamp.com Blog Signup: https://www.midwestsummercamp.com/blog Text Alerts: text "@msc4kids" to "81010" Email: allthingsmsc@gmail.com Facebook: https://www.facebook.com/msccamp Instagram: @allthingsmsc