Campers arrived from 2-4pm on Sunday afternoon, geared up and ready for an awesome week! They grabbed their buttons from the Mess Hall, then found their cabins to pick the perfect bunk and set up near their friends!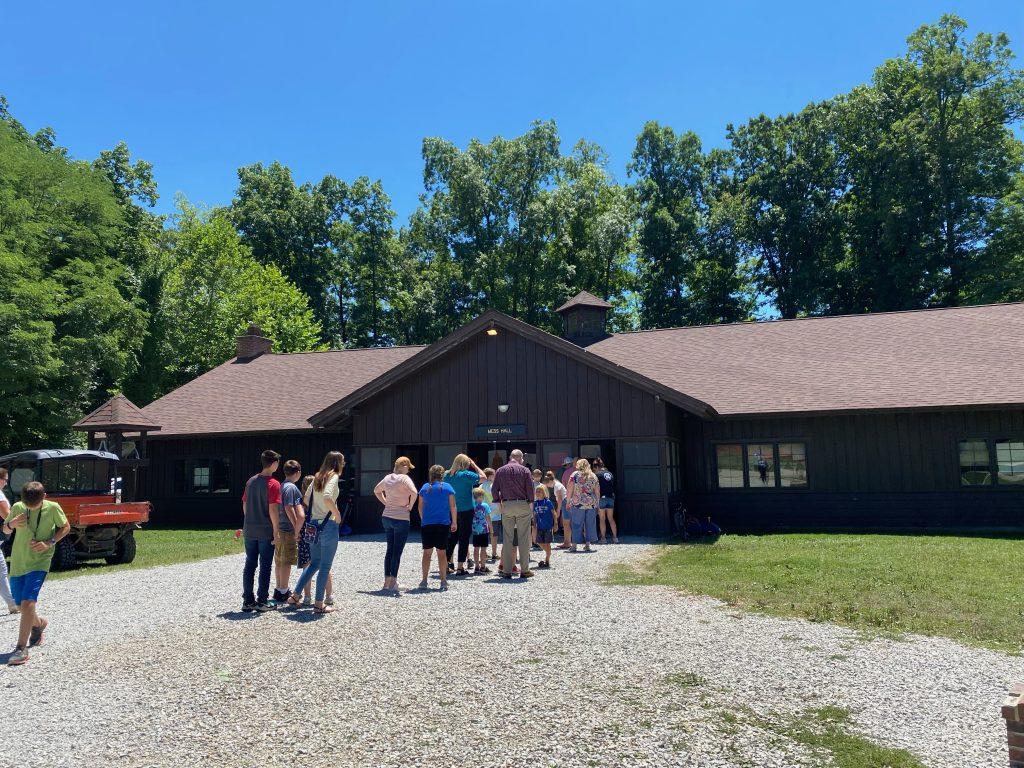 Campers and staff then joined each other for worship in the Mess Hall. Kevin led our minds and opened with our theme for the week, Living the Salt Life. Luke Petre led our songs for worship- it was beautiful to hear everyone's voices all together for the first time tonight.
After worship, campers congregated in the Amphitheater to go over camp rules and to meet their team captains! The wonderful group of Compadres entertained campers with fun songs and cheers while the captains got ready to hype everyone up. Our team captains brought their A-game with full matching outfits and candy to throw out during their introduction songs. Team captains then met with their whole group for the first time, playing ice-breaker games and learning cheers.
Dinner in the Mess Hall was a great time to catch up with each other over a delicious meal made by our kitchen staff. At dinner, the Compadres gave out 2 paper plate awards for fun and encouraging behavior that they saw during the first night of camp.
After dinner, the campers headed to the lower sports field with their team captains for team events for the night. Compadres played games with campers, and the events ended with tug-of-war competitions! The kids enjoyed teaming up against the compadres and the whole Rhoton clan.
At 8:30, we all headed in for the night to clean up cabins and do nightly devotionals. Each cabin played some games and got to know their cabin counselors as well as each other to start the week off strong and build bonds with one another. We are so excited to grow with one another as we work towards Living the Salt Life until we part ways on Thursday.
There will be daily posts on both Facebook and Instagram that you can follow to keep up with camp! We are excited for the rest of the week and can't wait to share more with you as the memories get sweeter by the day.