Compadres, Mikayla Cleary and Anna Boone, had some paper plate awards to give today at lunch. 
Mikayla Cleary asked Owen Hargis (Hunter) to come to the front so everyone could see he is in a boot.  Mikayla said that Owen is awarded the "Booking it in the Boot" Award because he was running up and down the basketball court in his boot giving it his best…..and keeping up with the other kids too!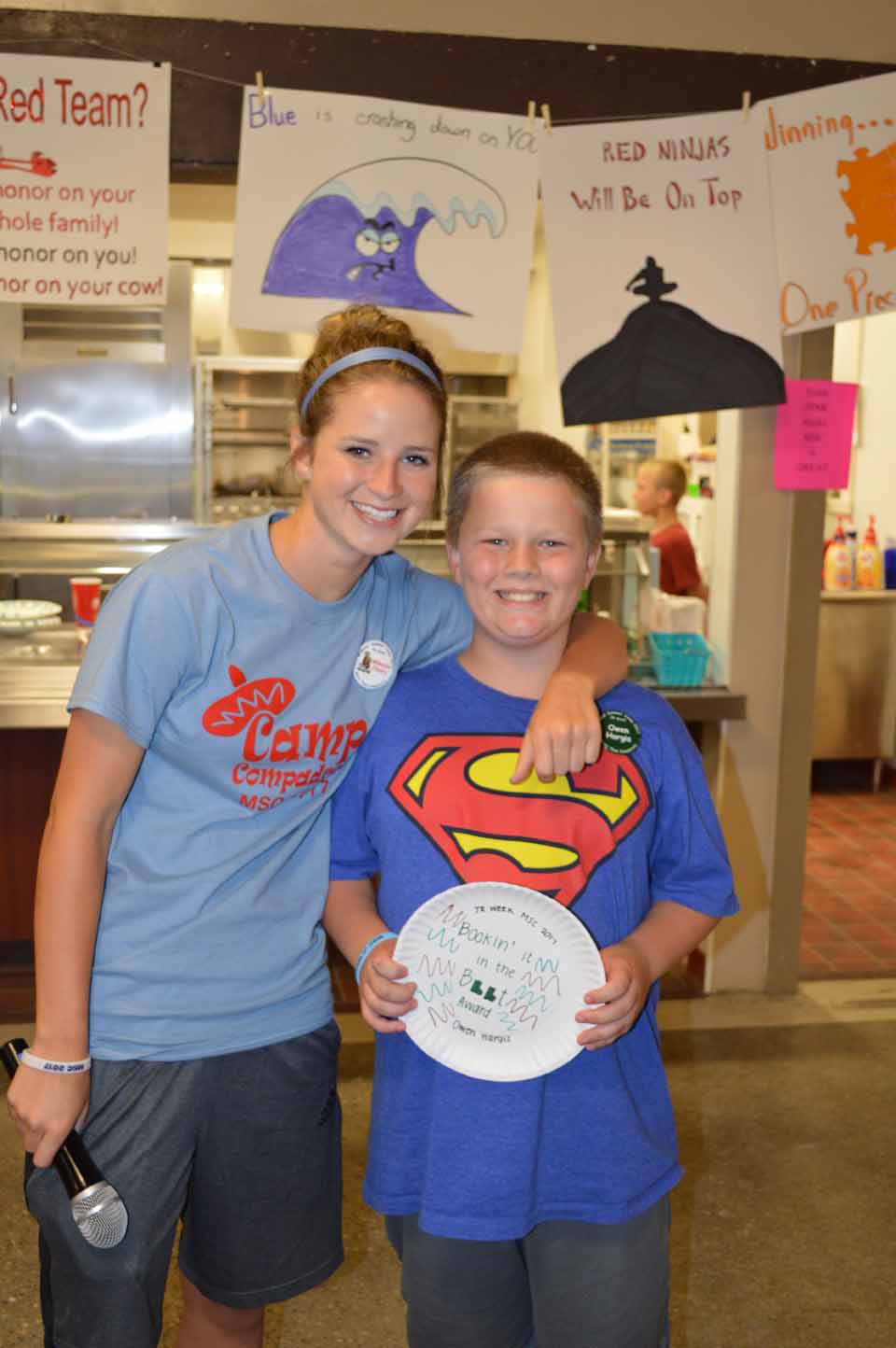 Anna Boone awarded the "All Star" Award to Brennan Kopriva (Green) because in kickball today, he ran and got the ball, threw the ball at the runner, the ball just barely got her leg before she touched home for an awesome play.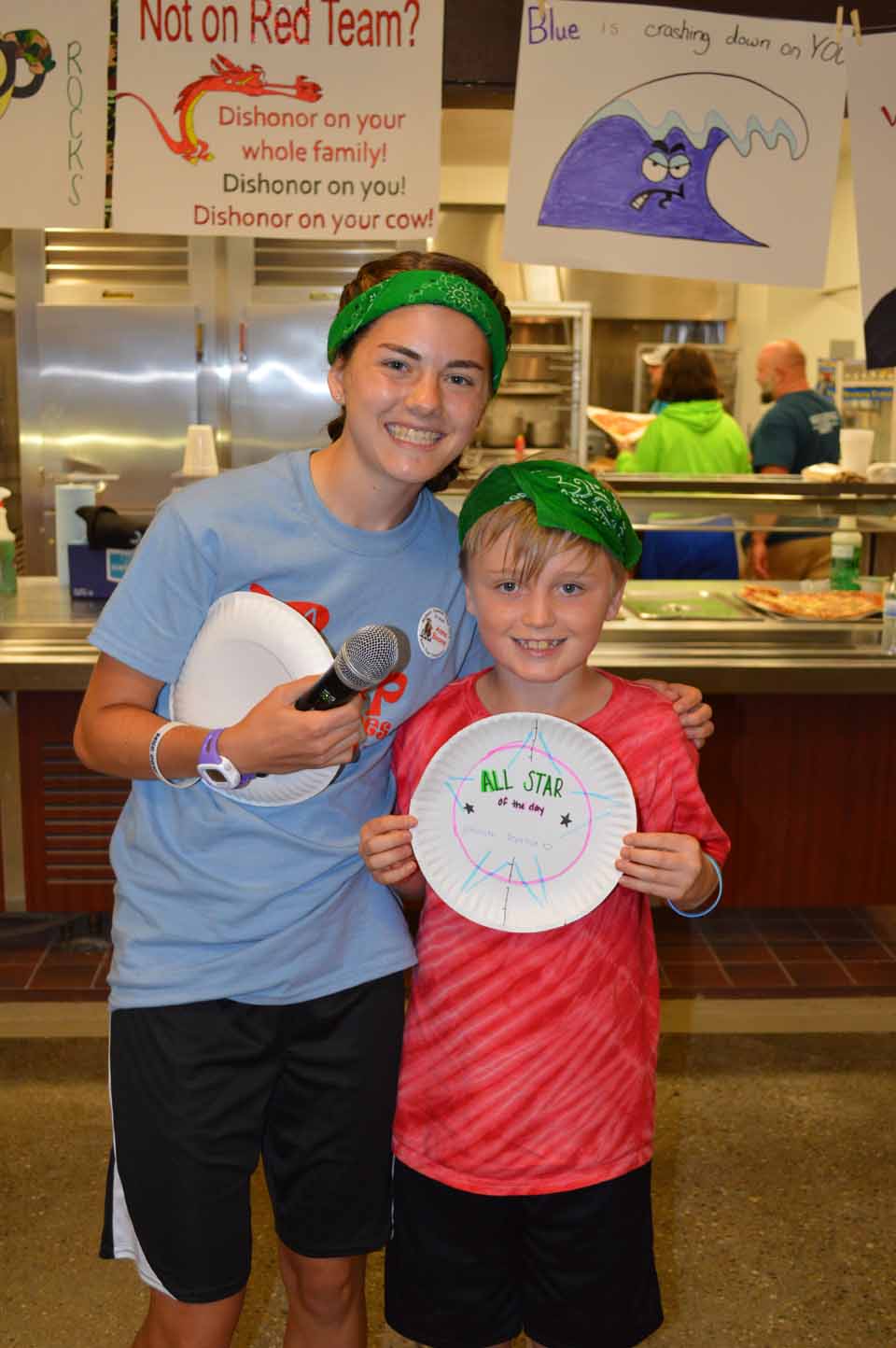 Anna Boone awarded the Green Team with the Sportsmanship Award today and called up Jackson Grimes, Ethan Stansberry, Ayden Young and Luke Dispennett to accept the award.  Anna said these boys are excellent at soccer but they continually gave the other team a chance to score during the game.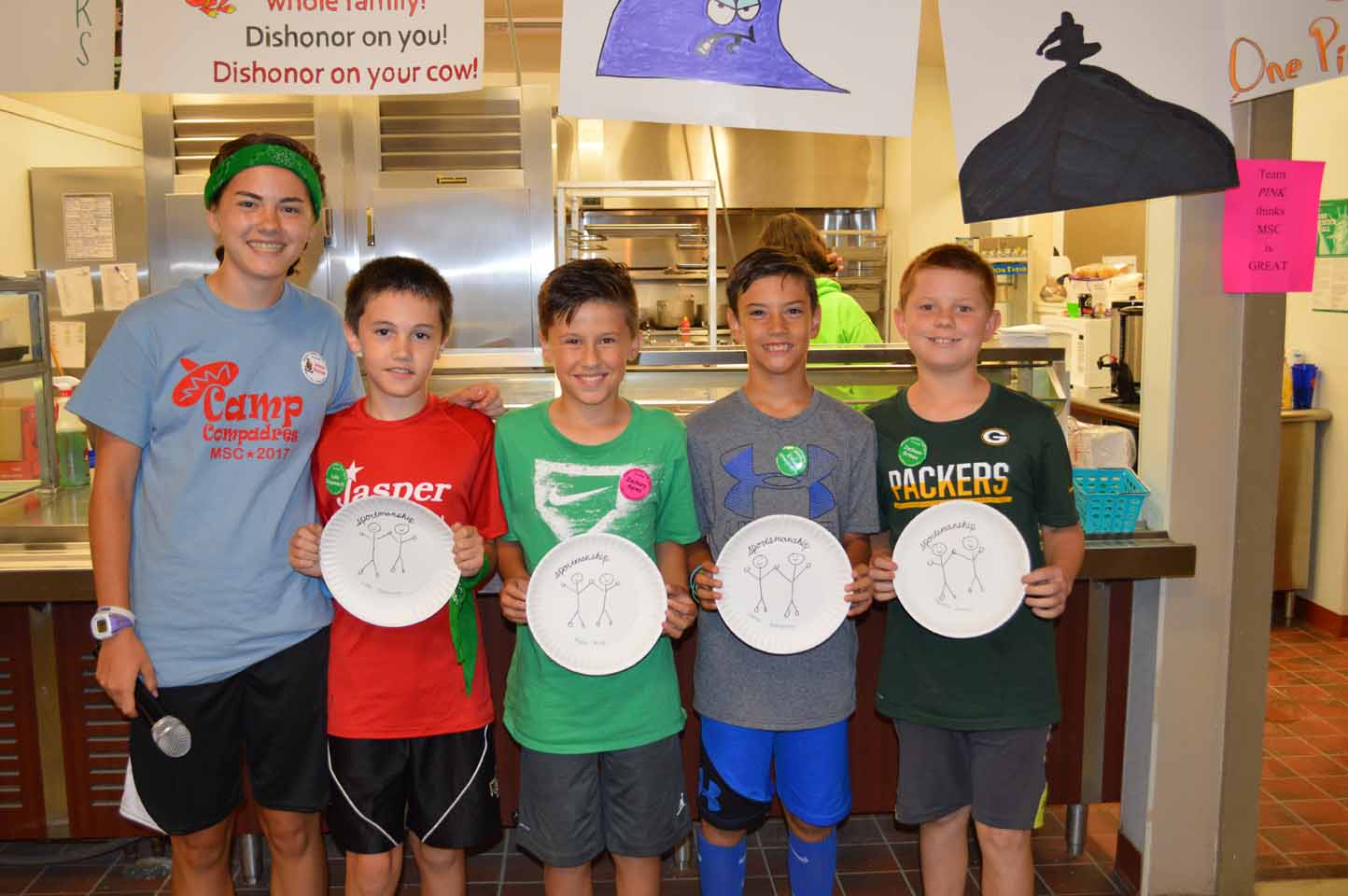 Website: https://www.midwestsummercamp.com Blog Signup: https://www.midwestsummercamp.com/blog Text Alerts: text "@msc4kids" to "81010" Email: allthingsmsc@gmail.com Facebook: https://www.facebook.com/msccamp Instagram: @allthingsmsc