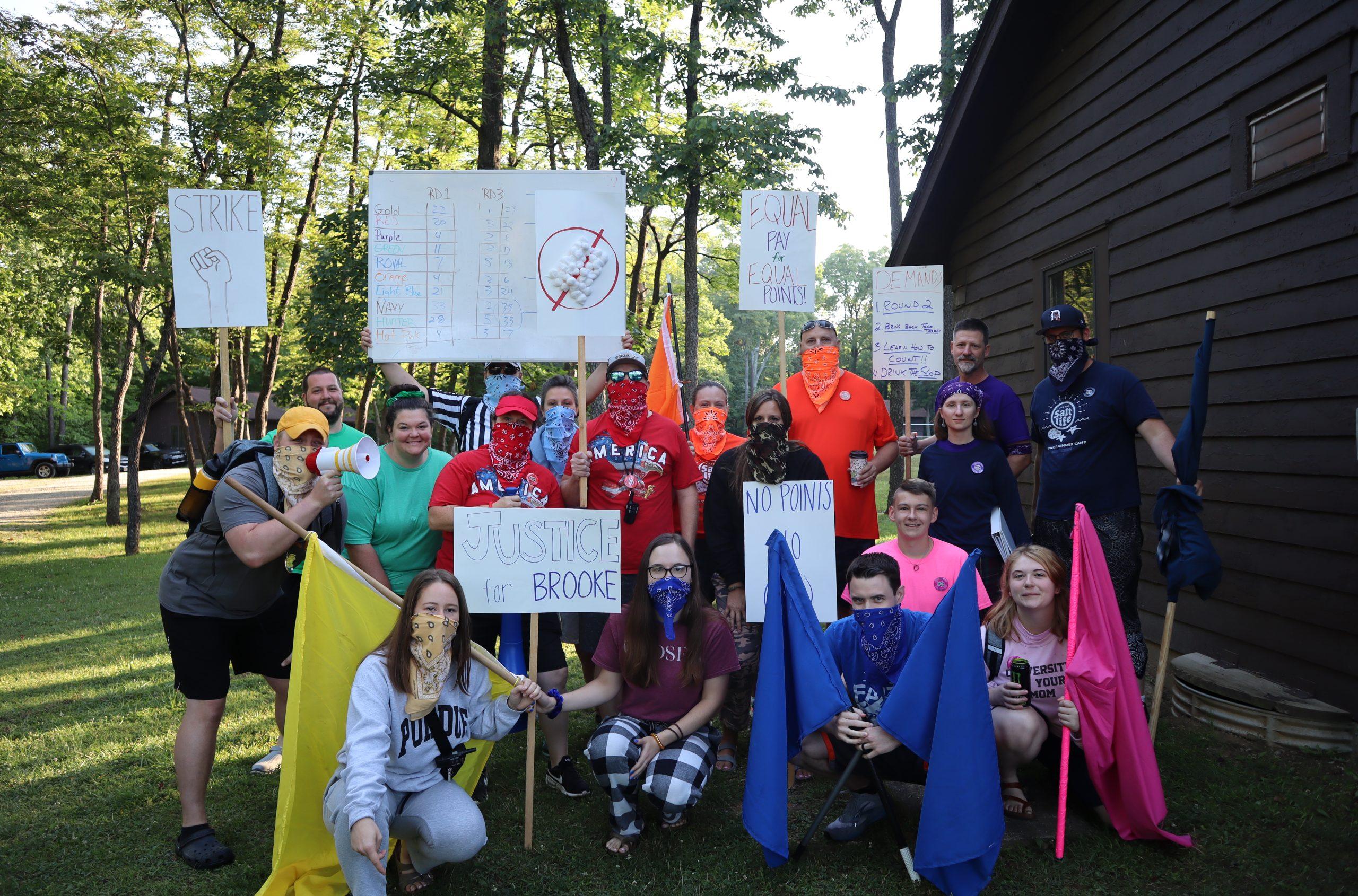 It's our second full day of camp and we couldn't be more excited! Campers have really hit their stride with their teams and their new friends as we head into day 3.
We have a birthday at camp today! Happiest of birthdays to Eli Plummer! We love that he is celebrating with us at camp this year. The whole camp sang happy birthday this morning during breakfast.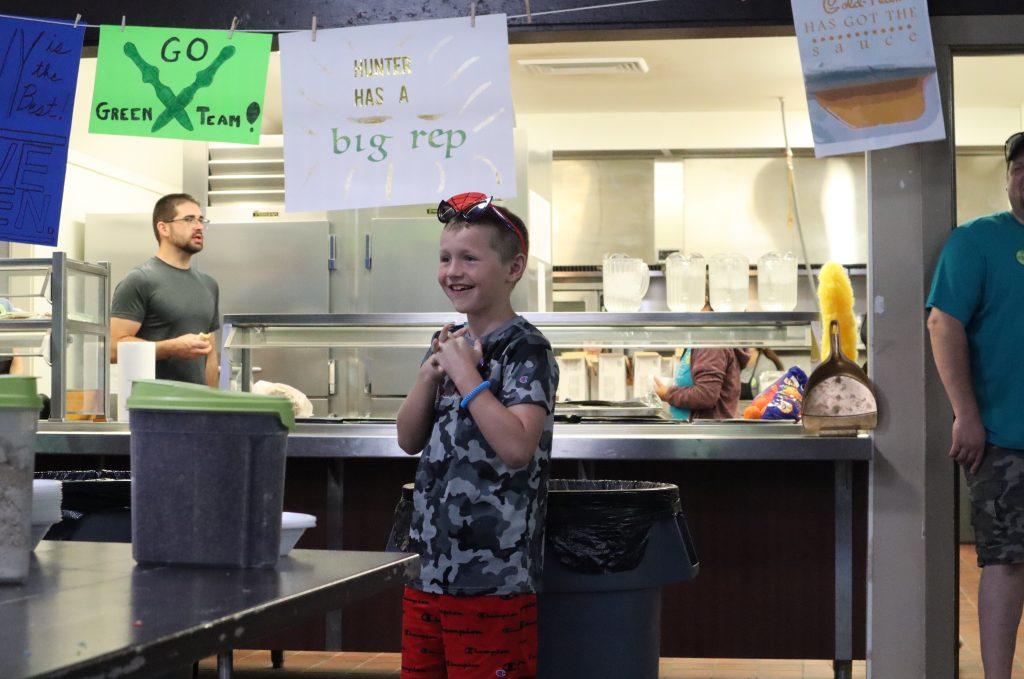 The morning started off with some unexpected Team Captain pranking on our beloved directors- Ben and Kaletra. Last night at the Team Captain Challenge there was some unexpected drama when rounds were taken away, random teams competed against one another, and cotton ball chaos ensued. In rebellion, our Team Captains marched to the Mess Hall to give Ben and Kaletra their list of grievances. Obviously all in good fun, Ben and Kaletra played right along and were great sports to their Team Captain Strike. Campers loved watching and getting involved before their assembly and breakfast this morning.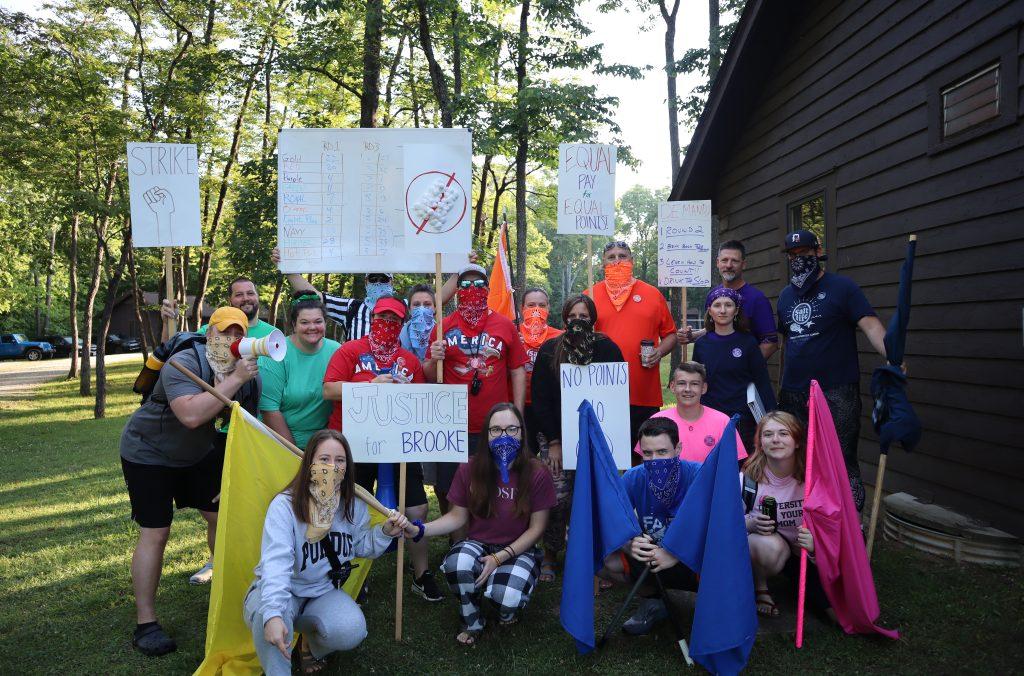 After breakfast, campers headed to clean up their cabins before heading out for morning sports and crafts. To start the day we had Hunter vs. Hot Pink in basketball, Red vs. Green at volleyball, Light Blue vs. Royal Blue at kickball, Orange vs. Navy in soccer, and the Purple and Gold team were able to start with crafts!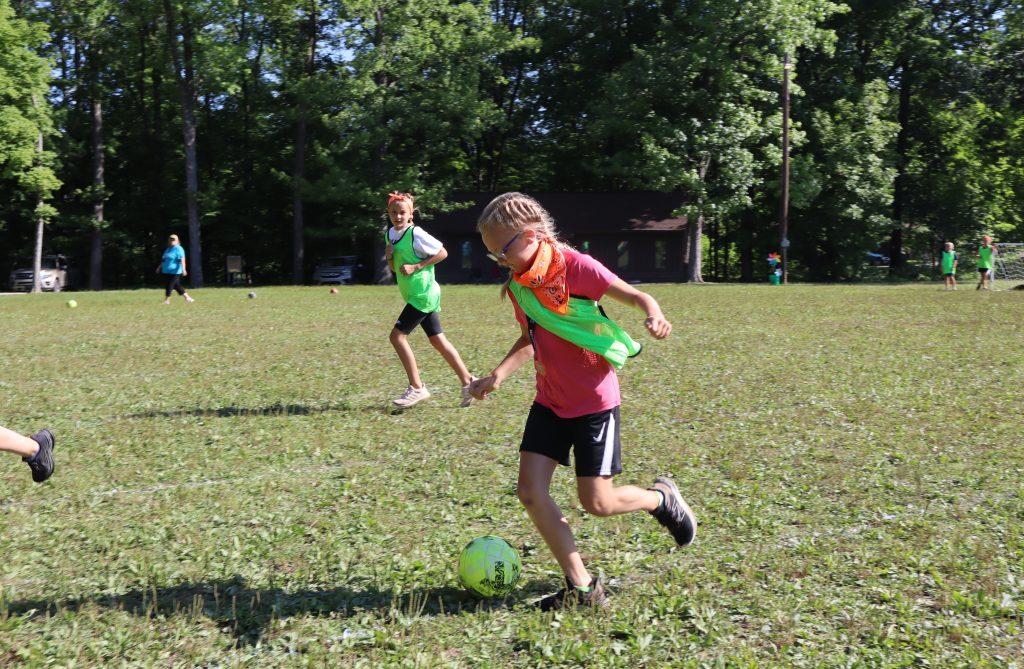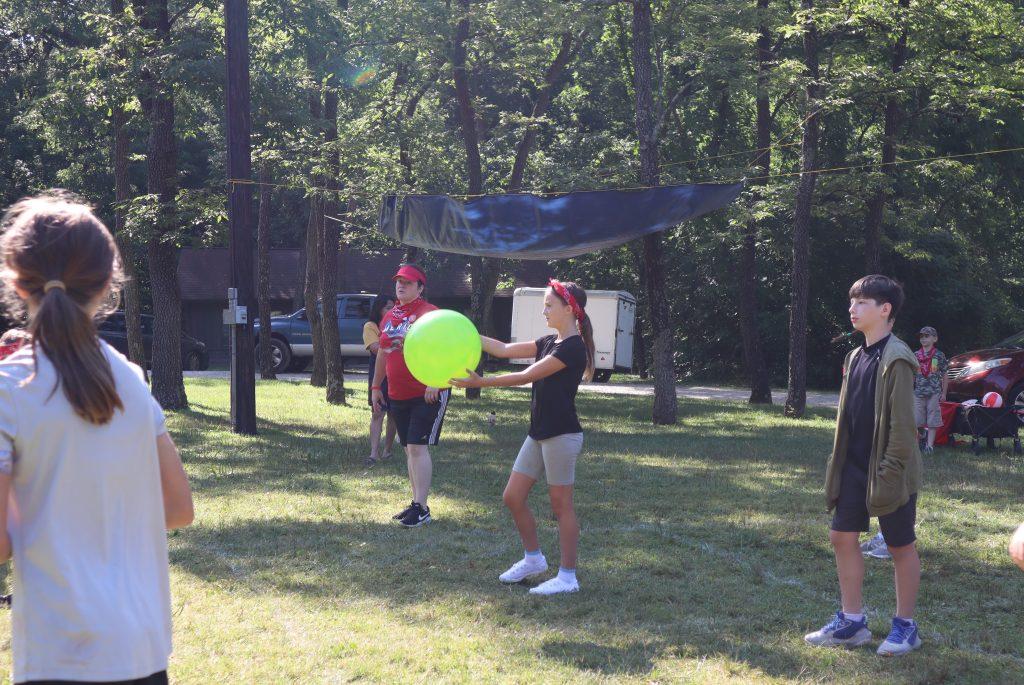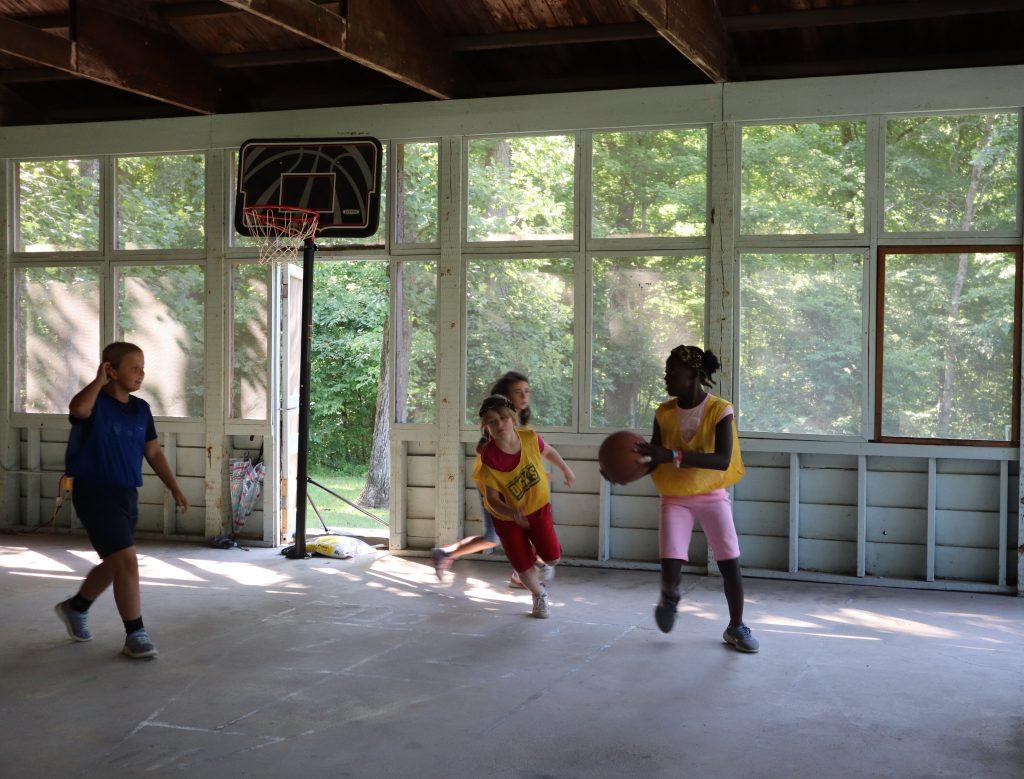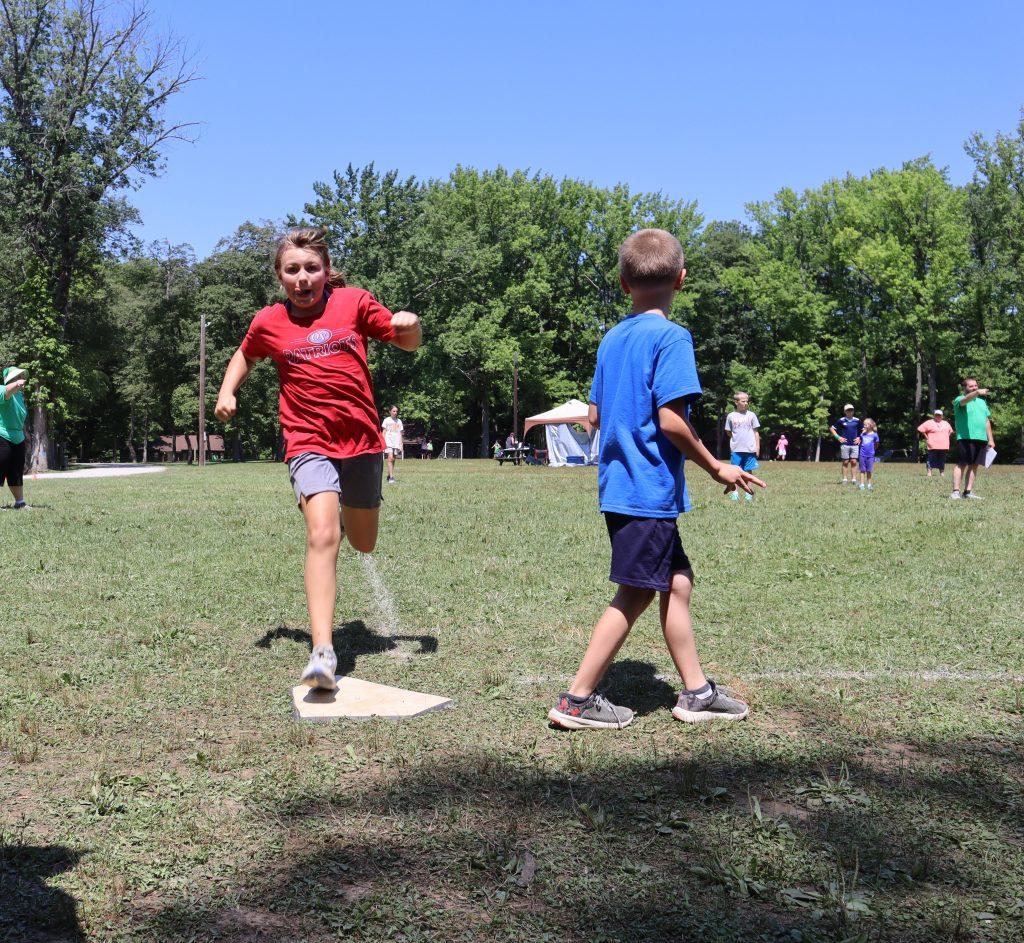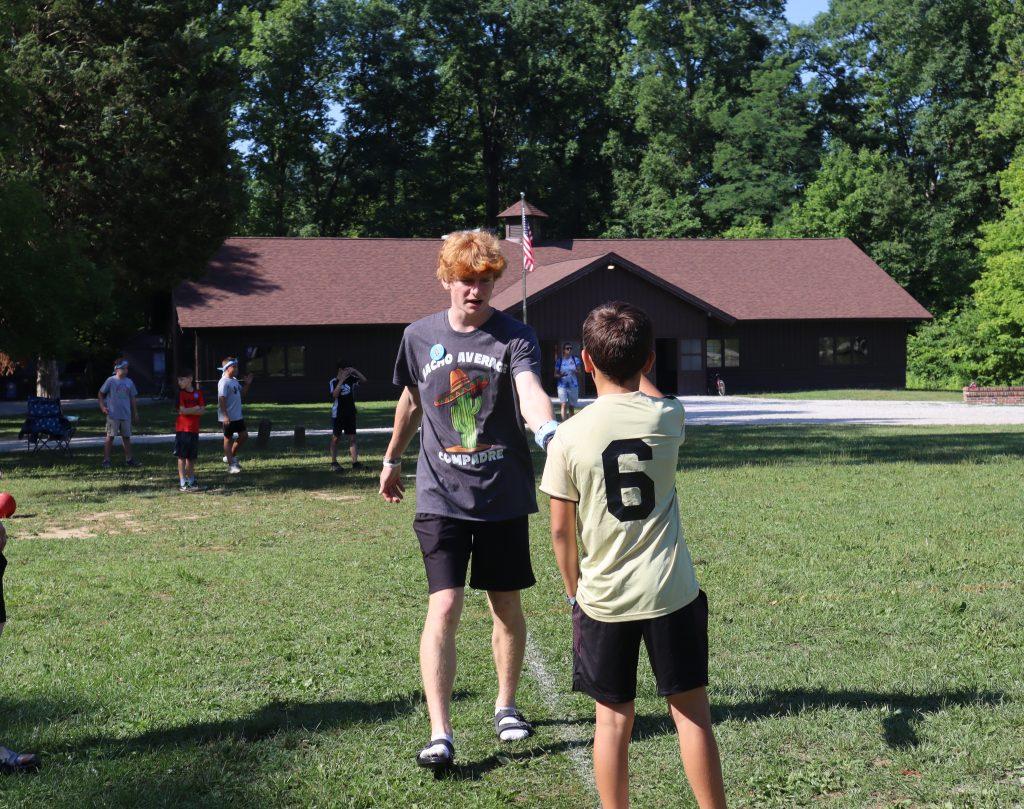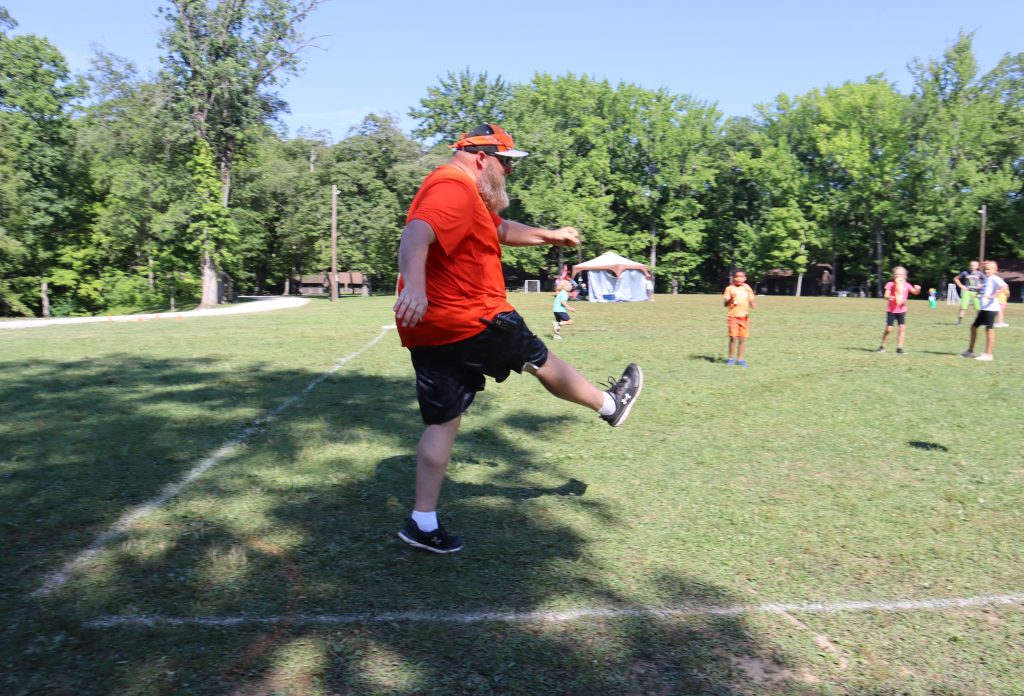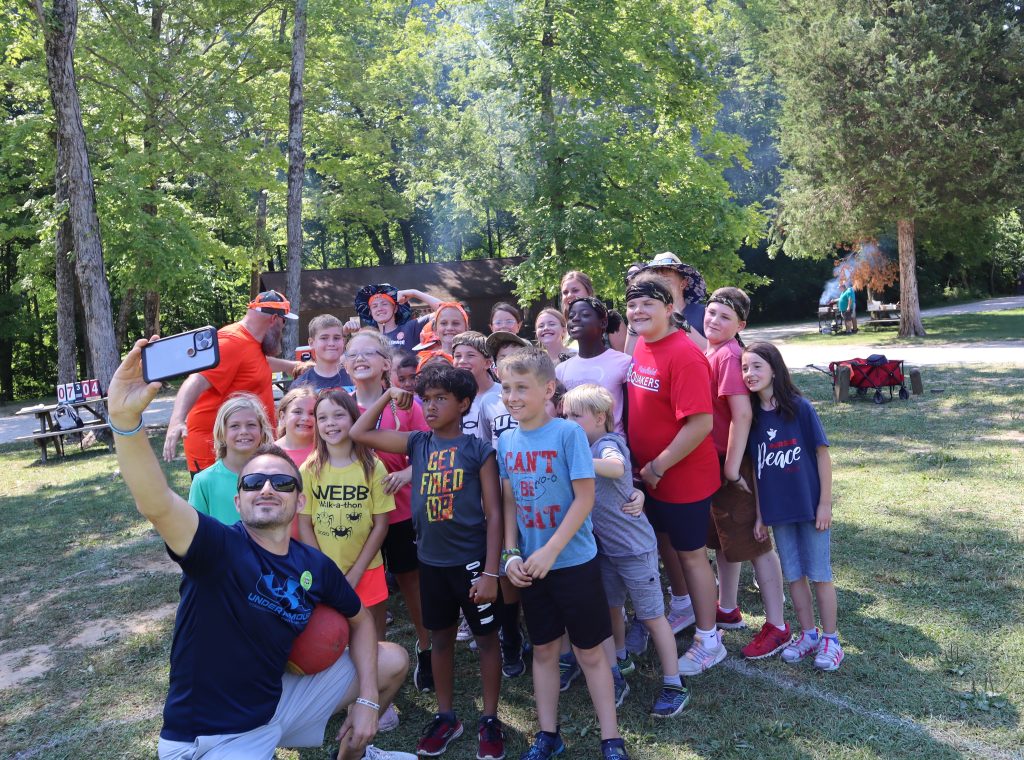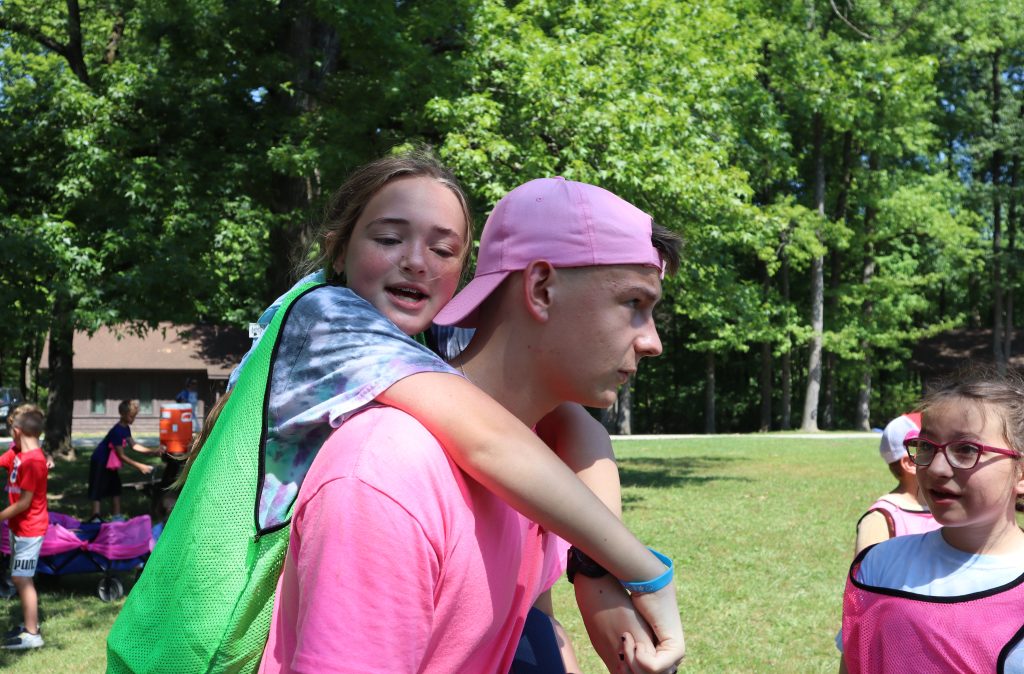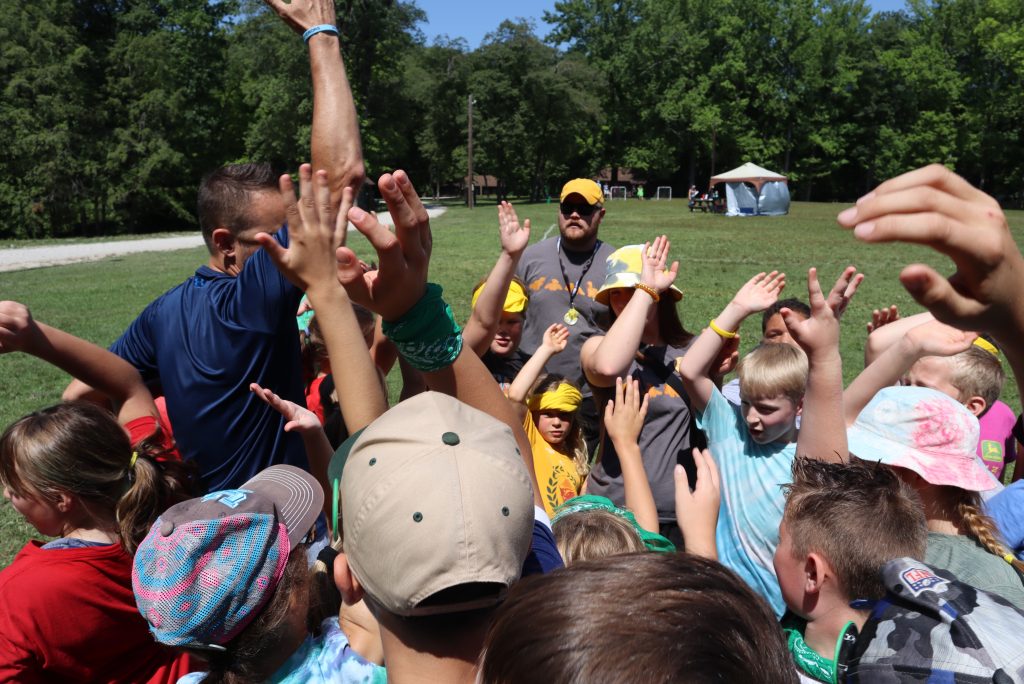 Crafts today was so fun for campers (and some staff)! Campers got to finish up their clay donuts and coasters from the day before, then got to make ice cream in a bag to fit in with the Craft Hall "Sweet Shoppe" theme! They loved throwing their bags of ice cream back and forth to shake them up. Thank you craft staff!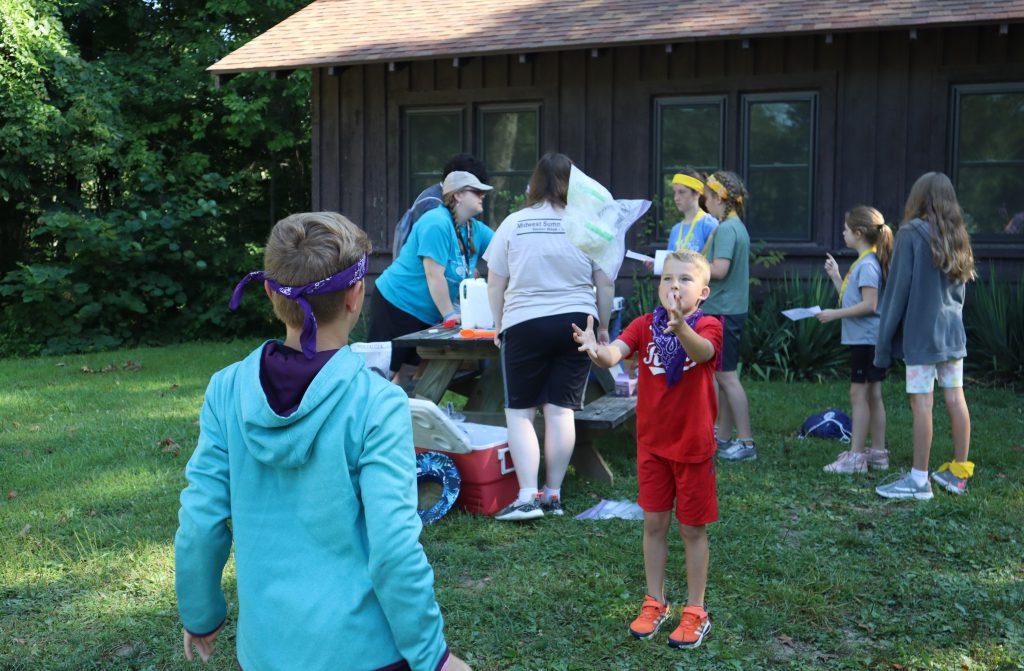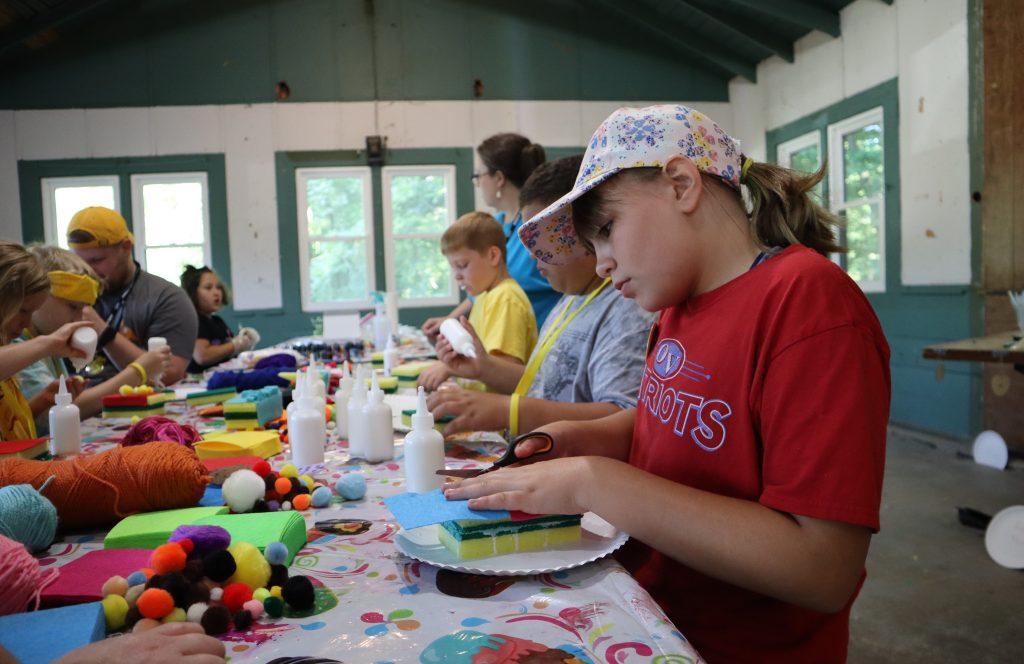 After three rotations of sports and crafts, campers and staff gathered in the Mess Hall for another wonderful lunch provided by our Kitchen Staff. Following lunch, group 1 campers had Bible trivia in the Recreation Hall while group 2 started with indoor games in the Mess Hall. After an hour at each one, campers grabbed their Bibles for our afternoon Bible study. Ethan Rhoton led the boys' Bible study, and Myah Sanders led our girls' Bible study. We continue this week to learn about what it means to sharpen each other and who sharpens us best!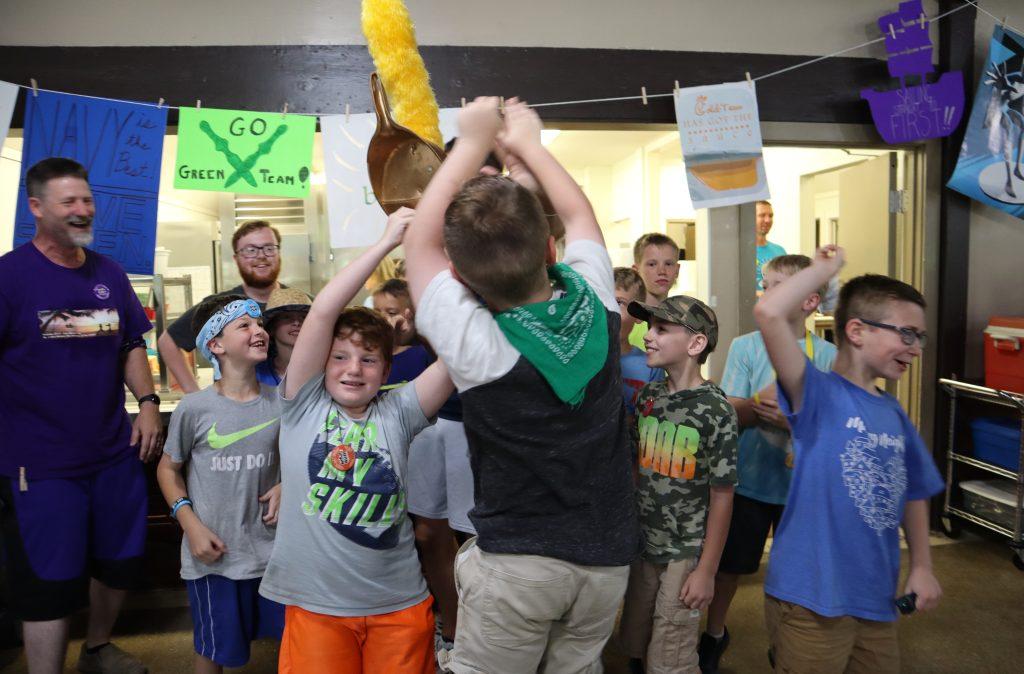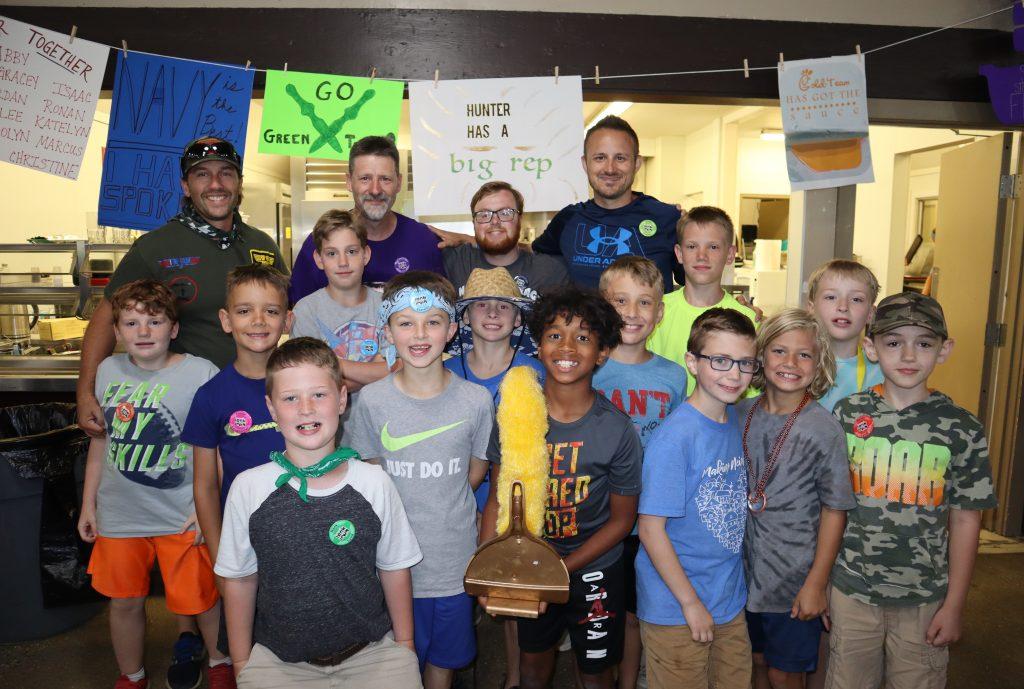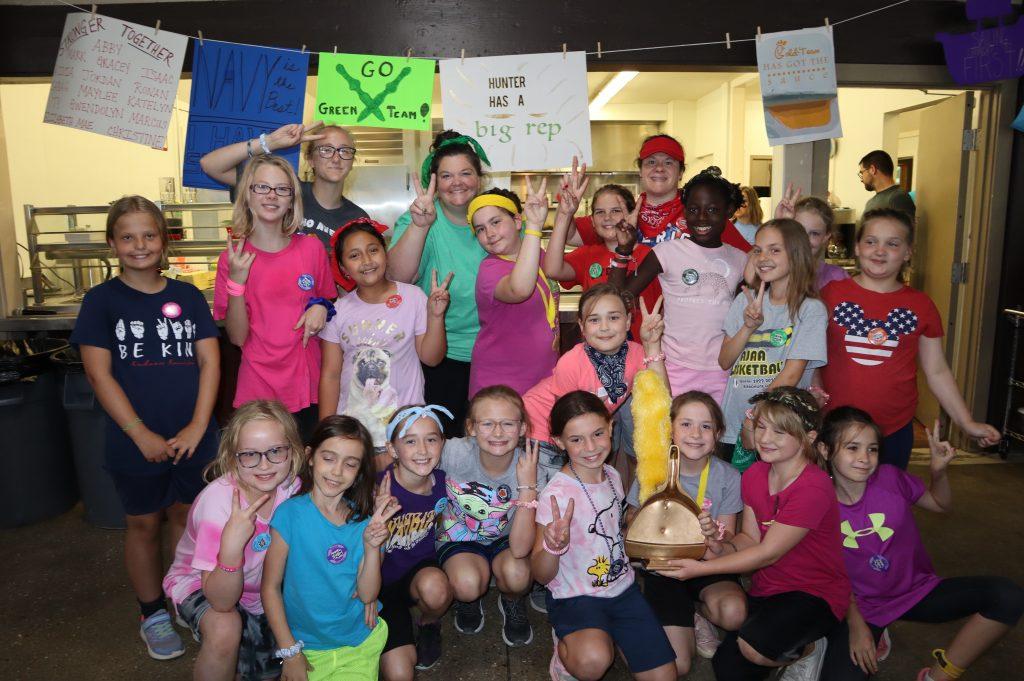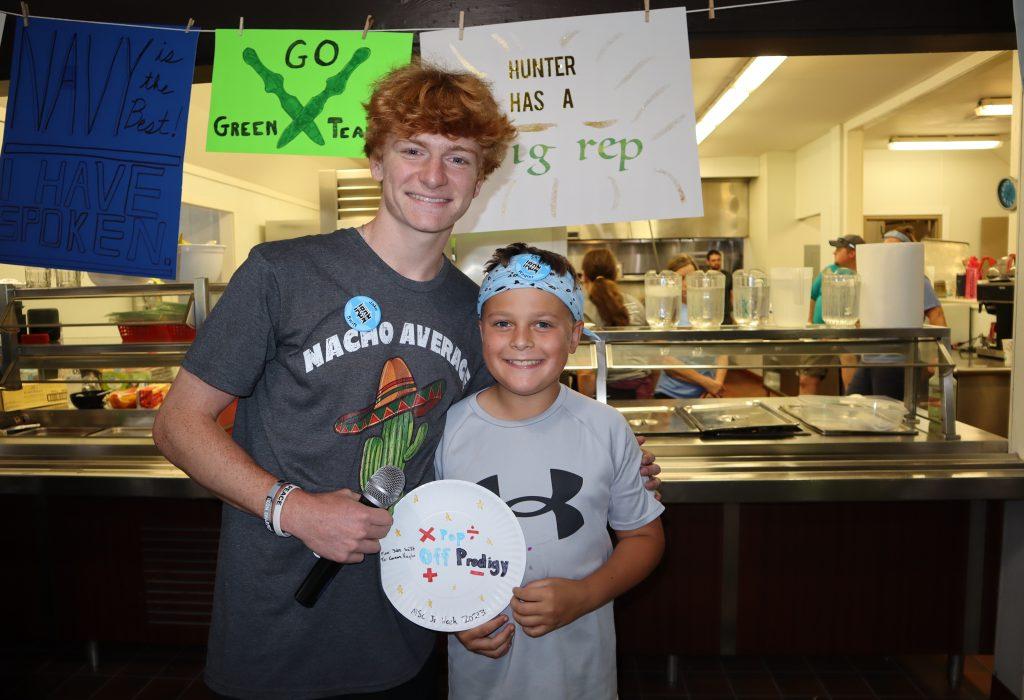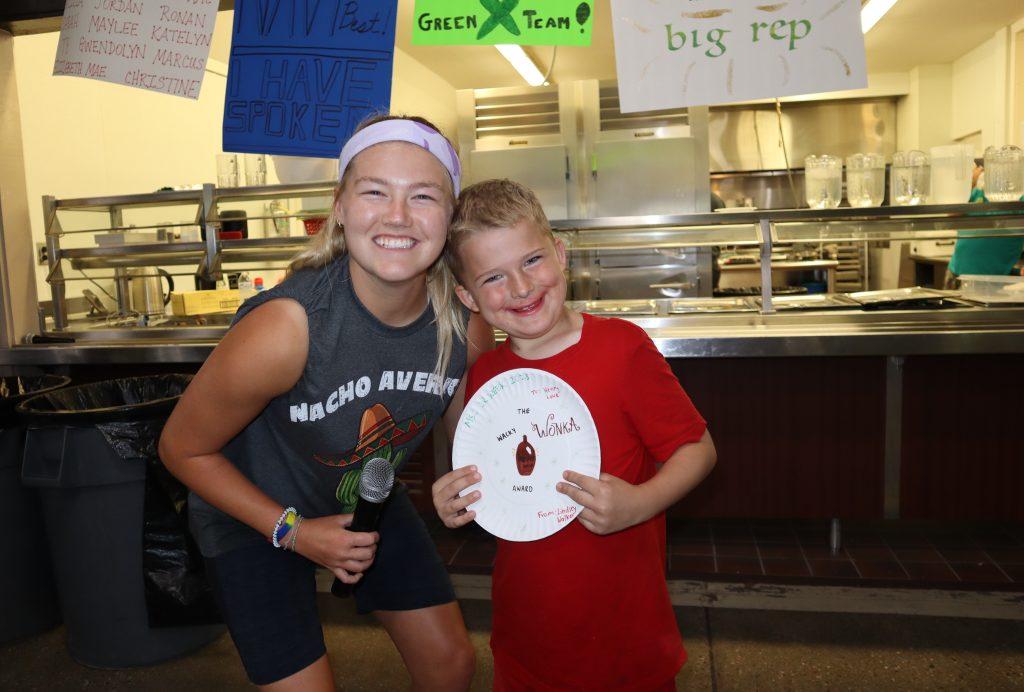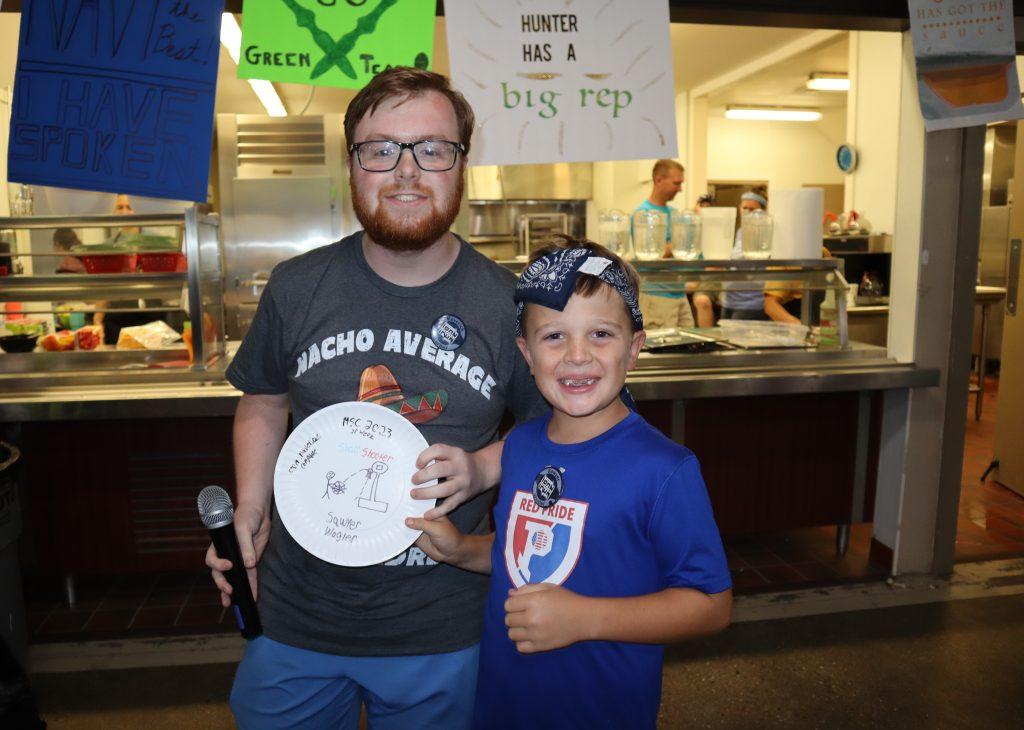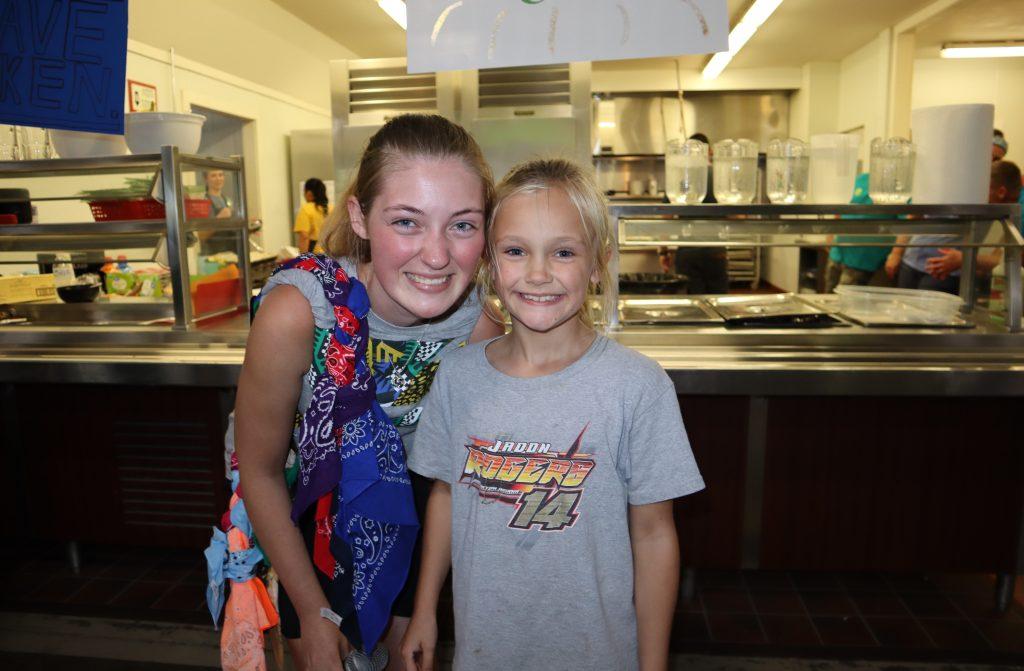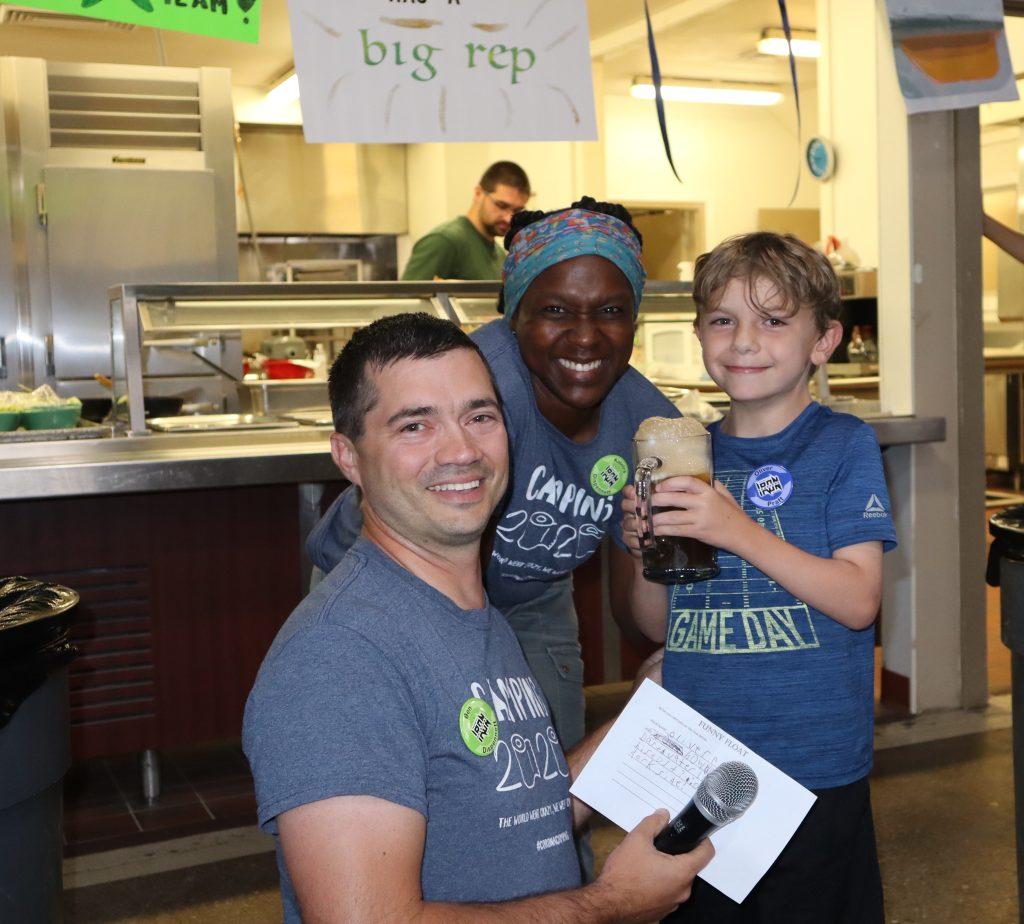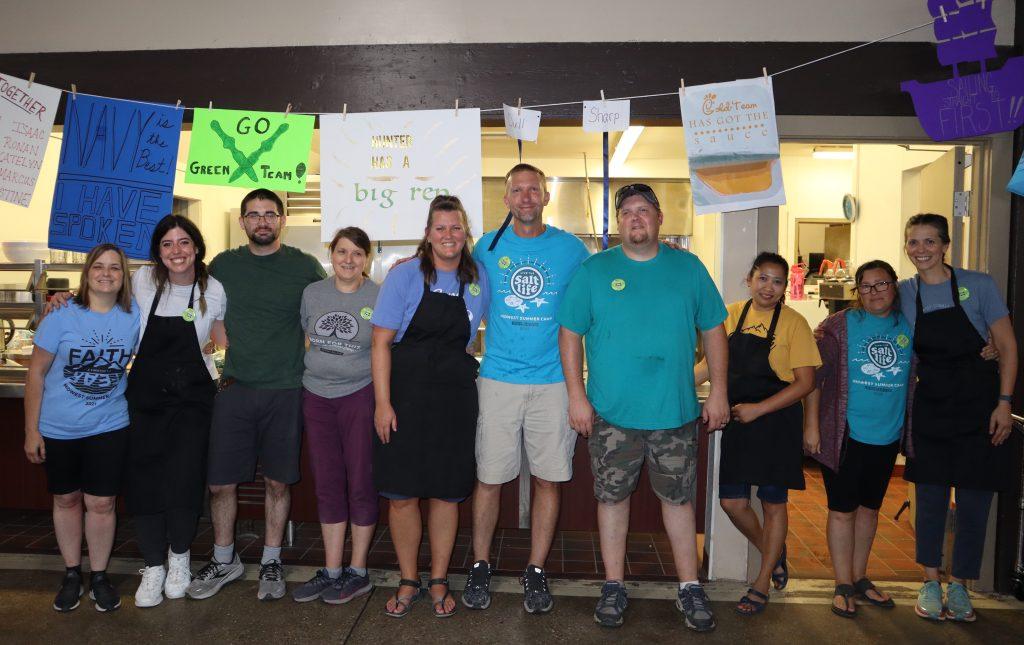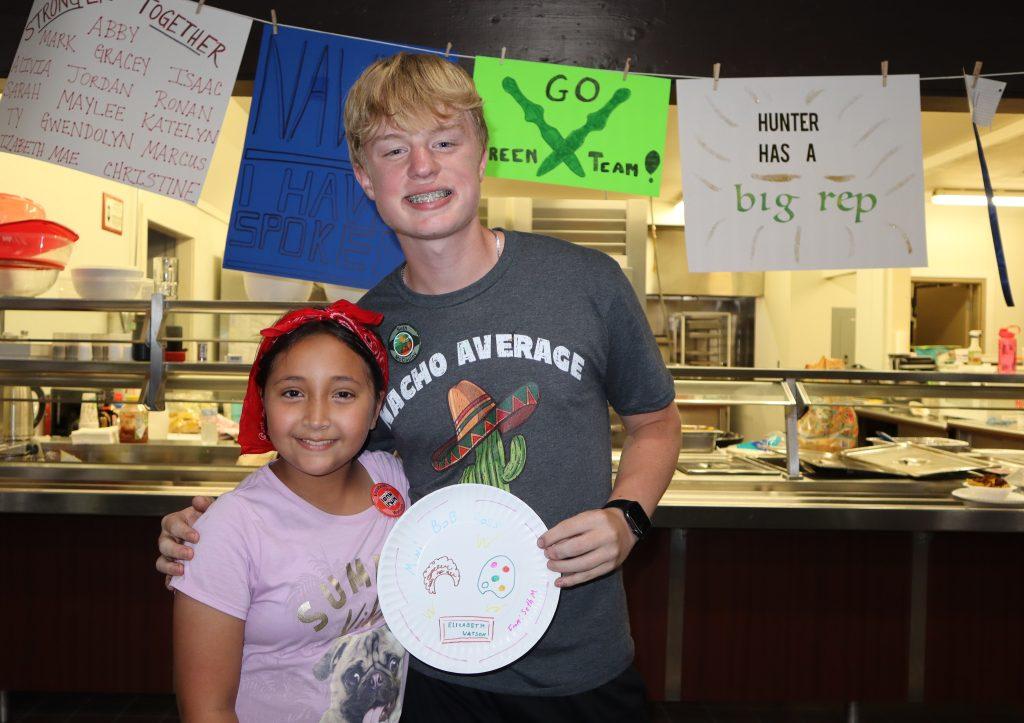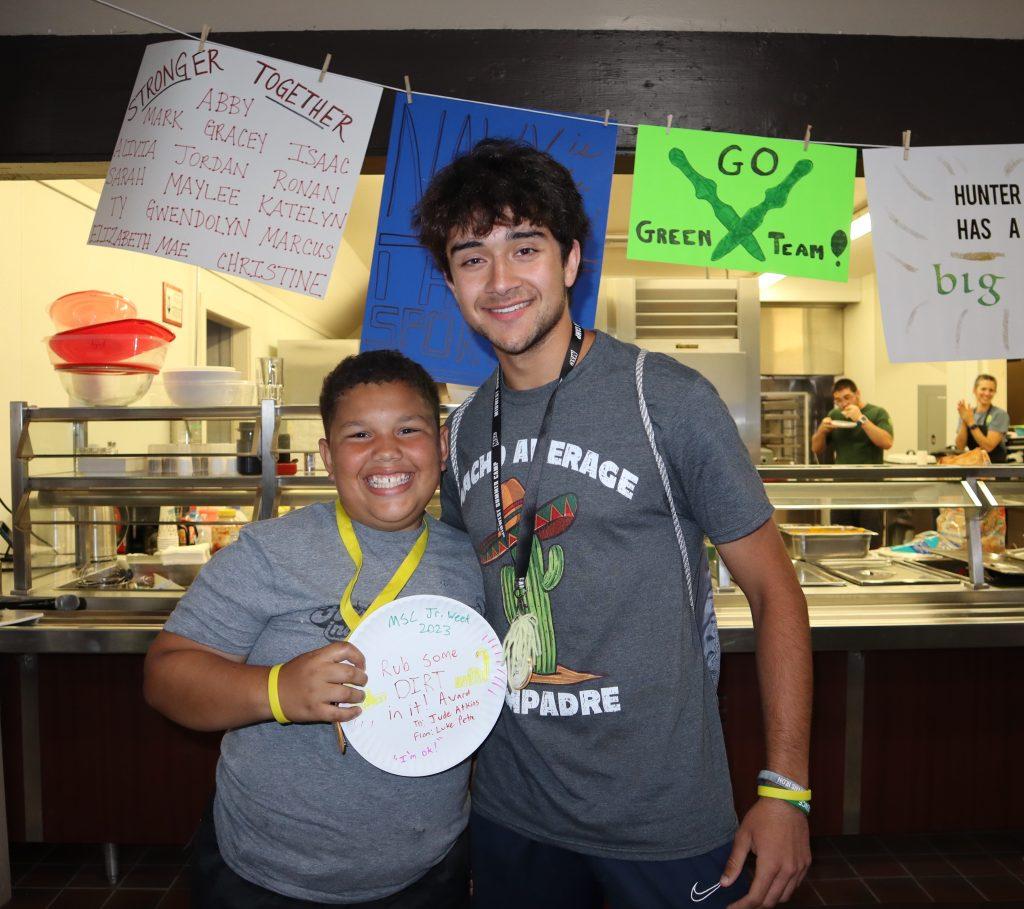 When our boys and girls Bible study was over, teams reassembled for afternoon sports. We saw Light Blue vs. Orange play in basketball, Gold vs. Navy at volleyball, Purple vs. Red in kickball, Hunter vs. Royal Blue in soccer, and Hot Pink and Green started in crafts.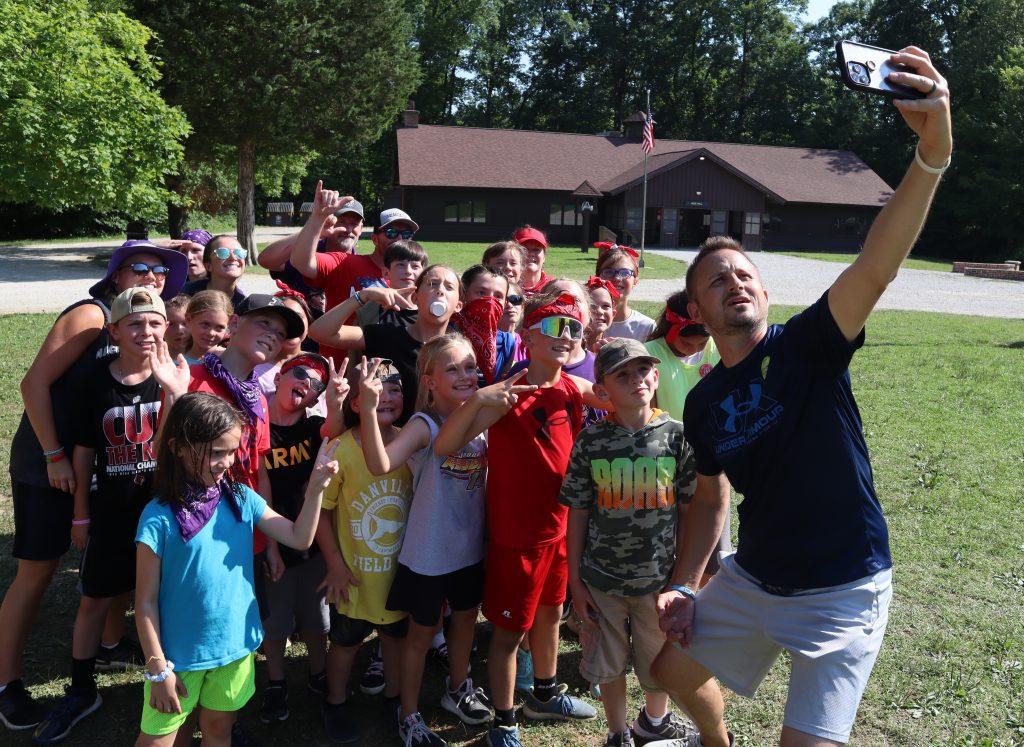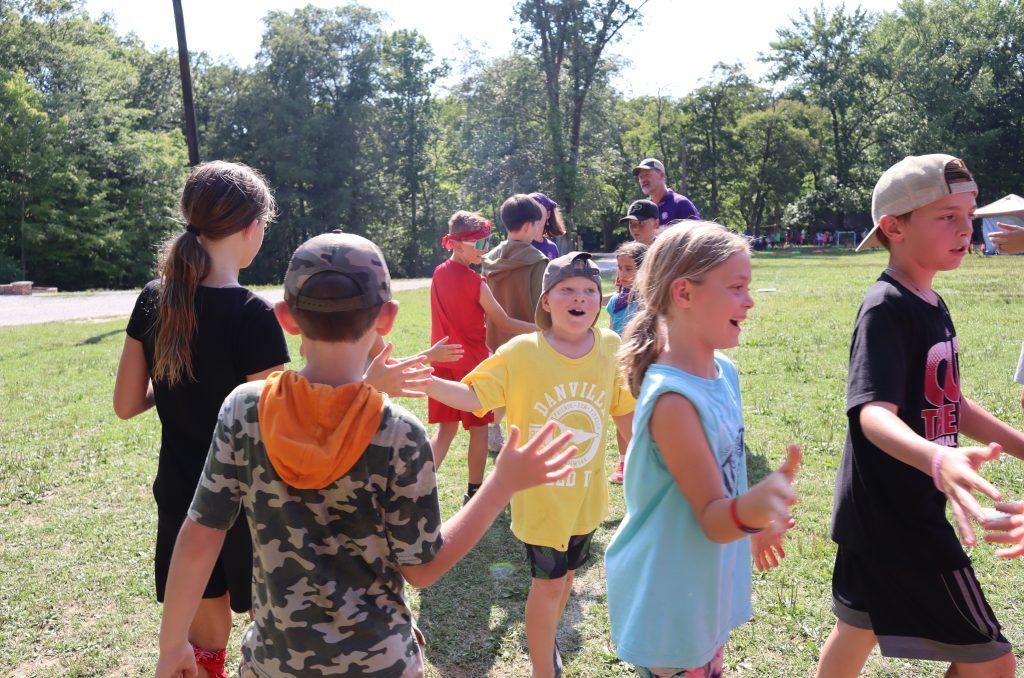 Campers had time to clean up and take showers before dinner in the Mess Hall. After dinner, campers and staff gathered for a singing and Bible study. Kyle Sanders led our mind and encouraged everyone to think about 1) what our purpose is, 2) if we are too soft to be sharpened, and 3) if we are too hard to be sharpened. Campers were engaged and participated in answering questions throughout to learn more about our theme for this week. After the study was over, our group of Compadres led us in Little Red Wagon- a tradition that would not simply leave when Kevin Rhoton did.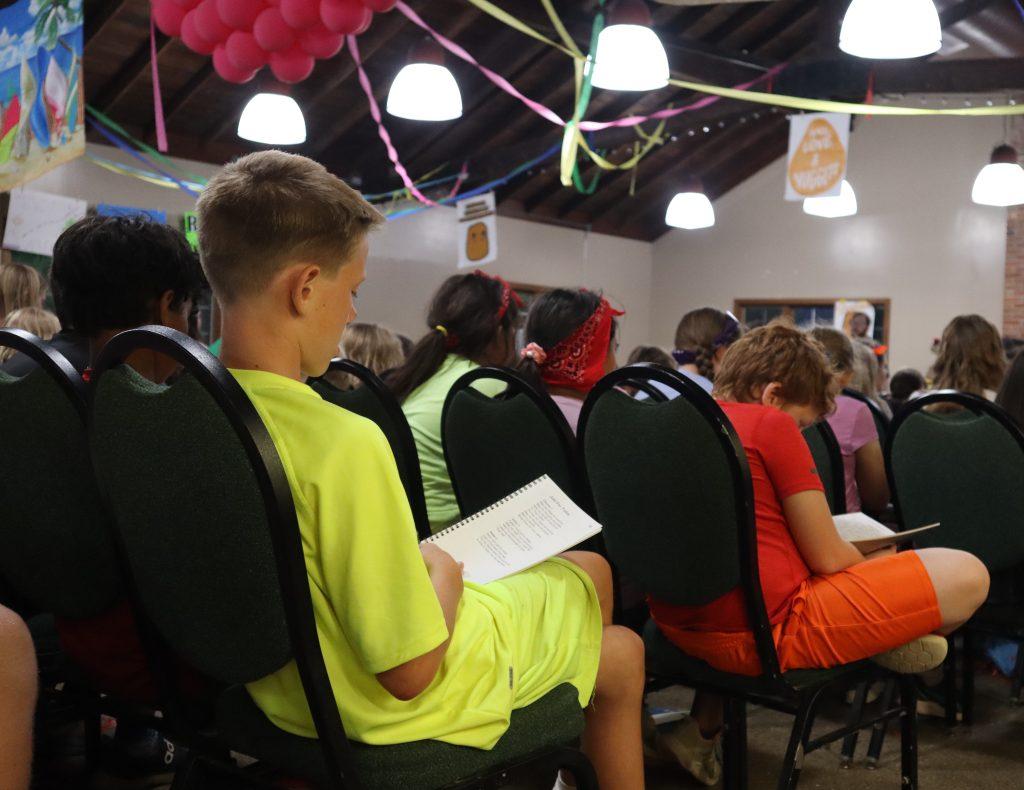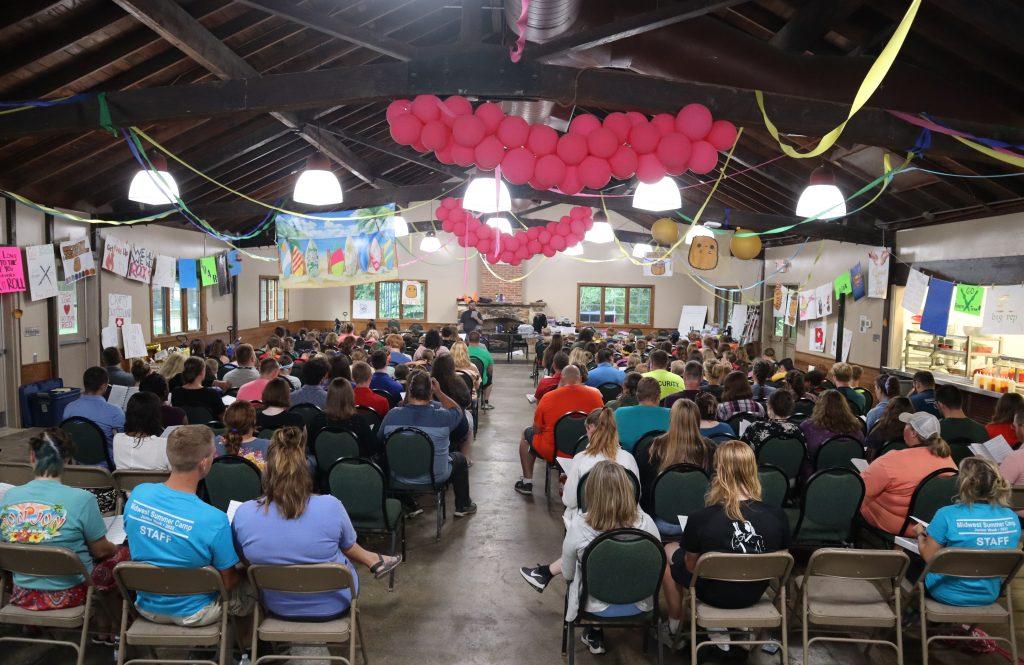 Our last-year campers changed into play clothes and headed out to the sports field for the last year camper event. They started with singing "You're My Brother You're My Sister" in a big circle, then were surprised with colored powder bombs and waterguns by our Compadres and other staff members. It was so fun and special to give them time after everyone else heads back to the cabin to be together and soak up their last year of Junior week. We love them and can't wait to see them at Senior week next year! A huge shoutout to Richard and Brooke Thomas for putting together the event and making it so special for our last-year campers.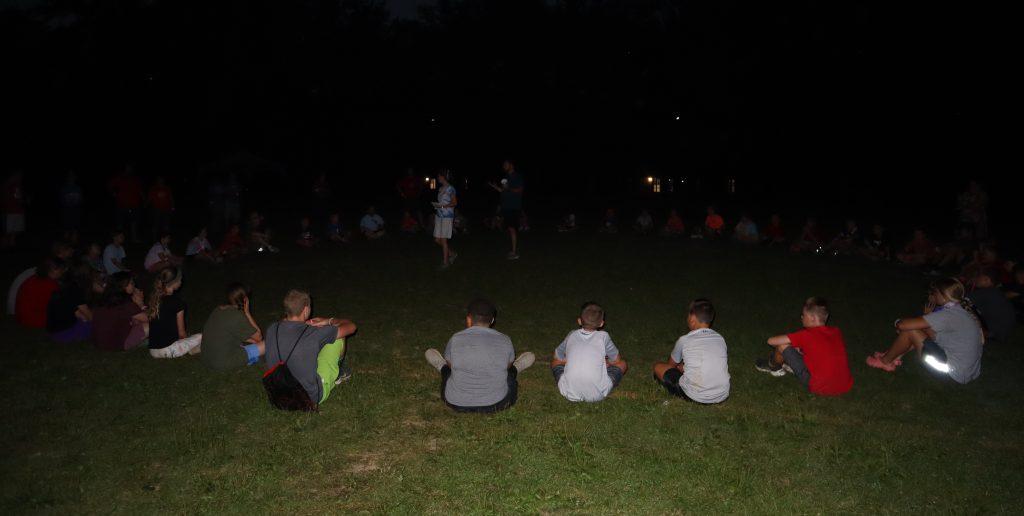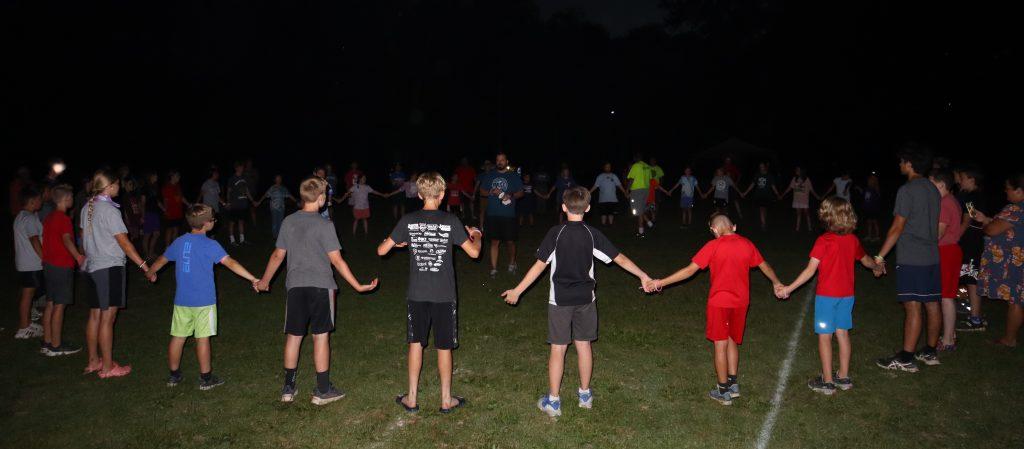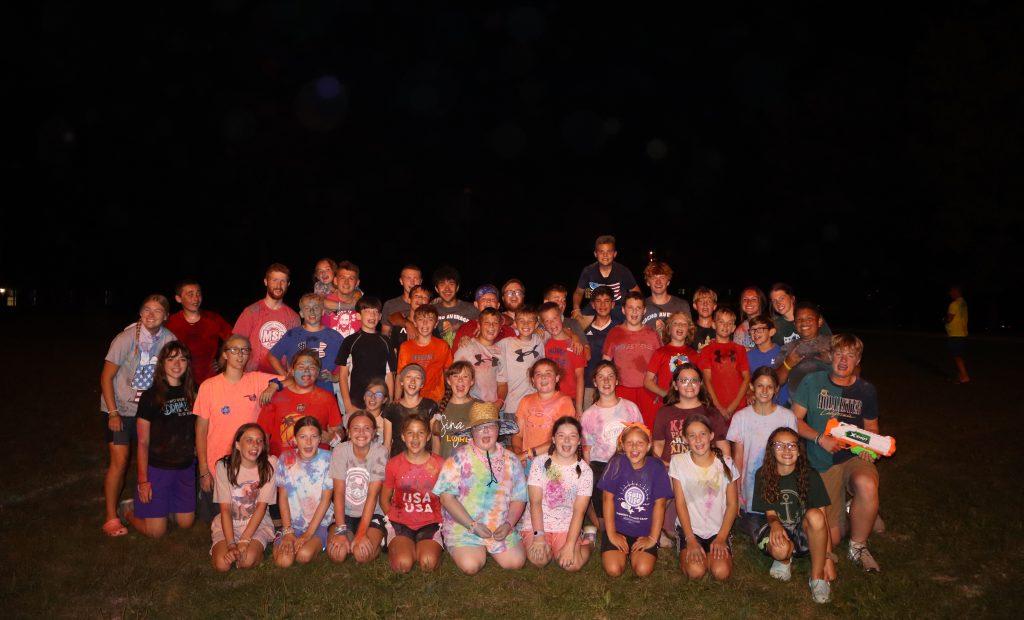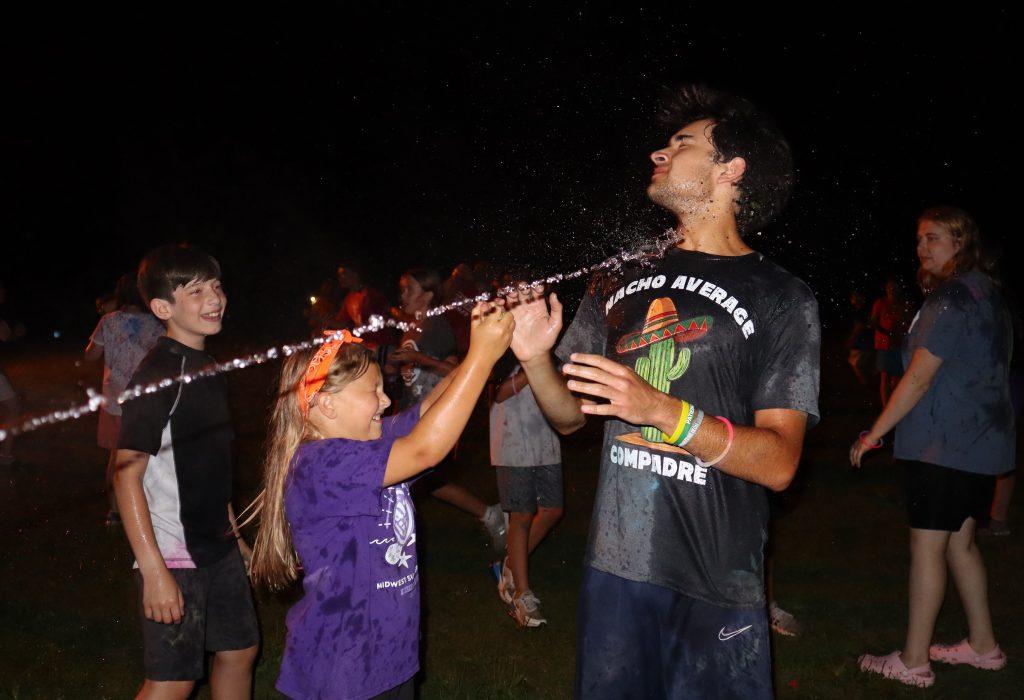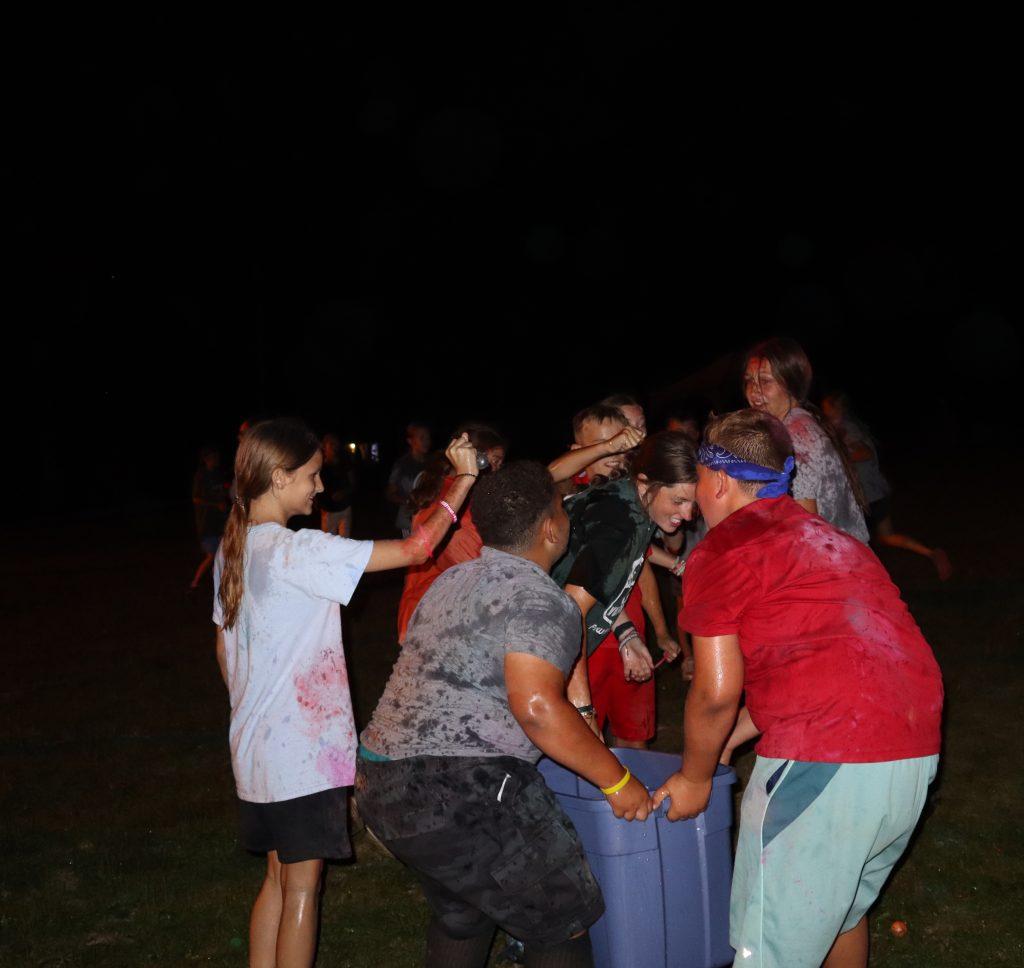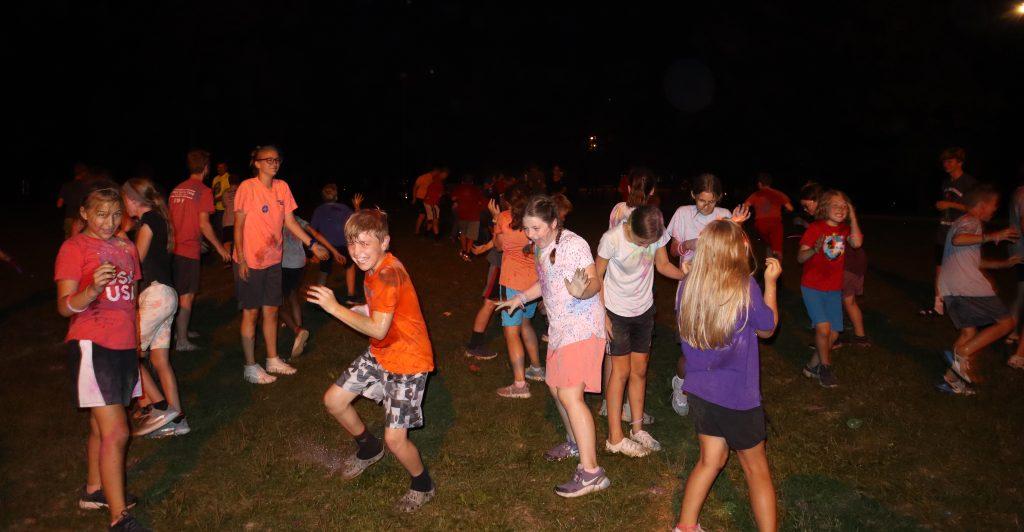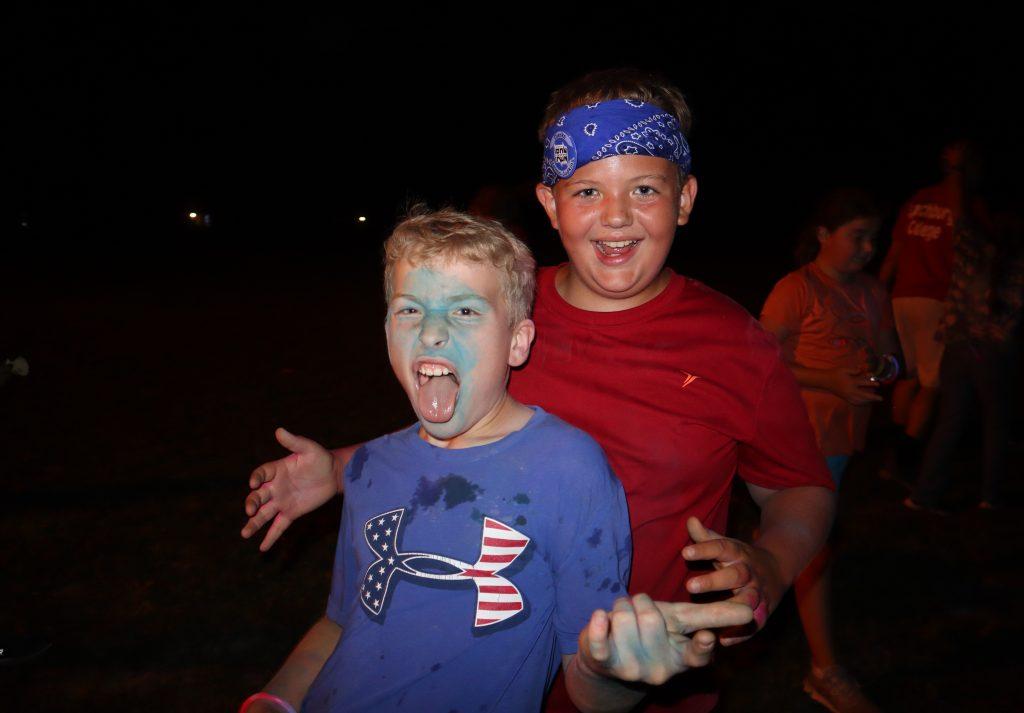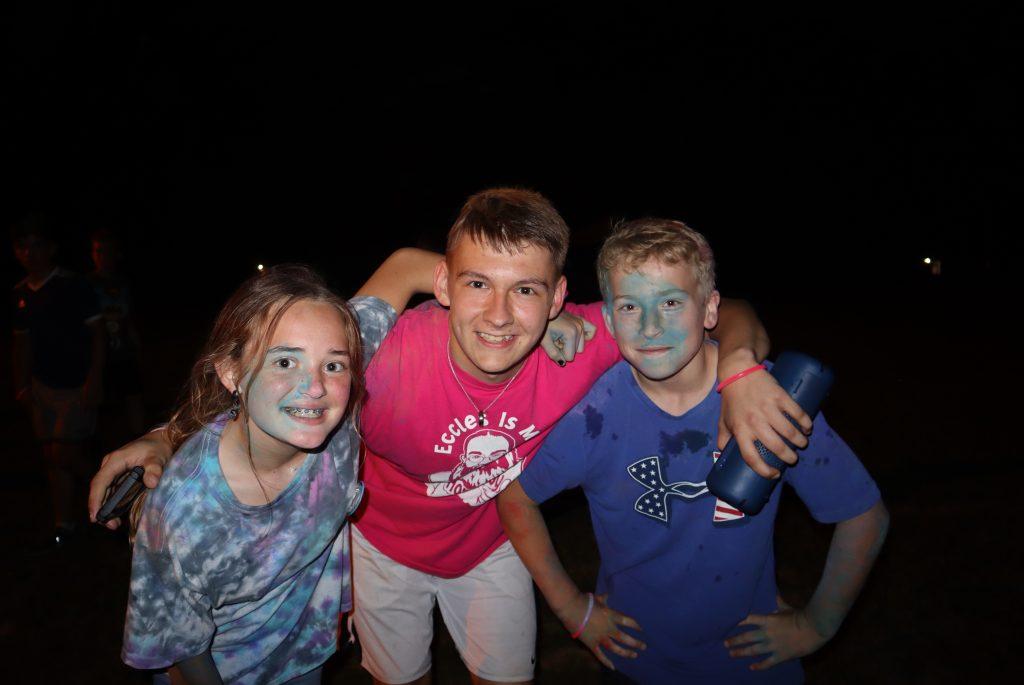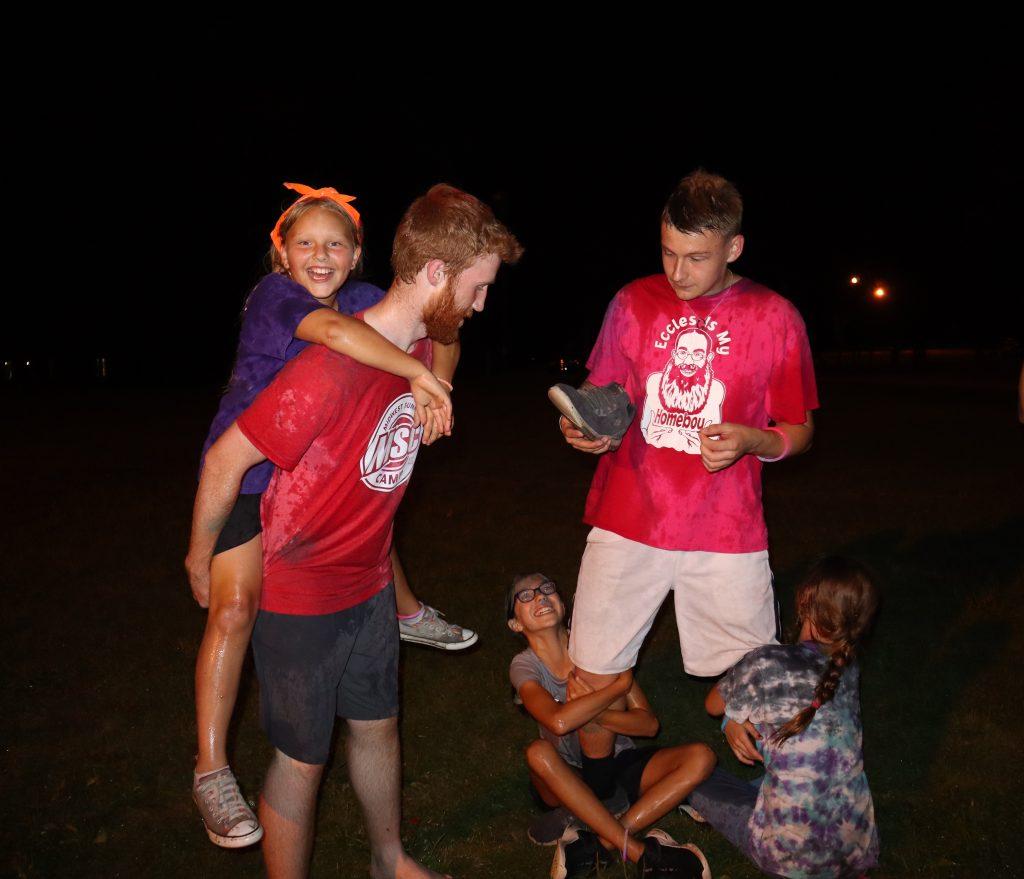 After all the fun, all campers went to their cabins for much needed showers and a good night of sleep. Tomorrow is our last full day of camp and it is a busy one- olympics, team events, the carnival, and our Pillow Fight Championship™.
See you tomorrow!