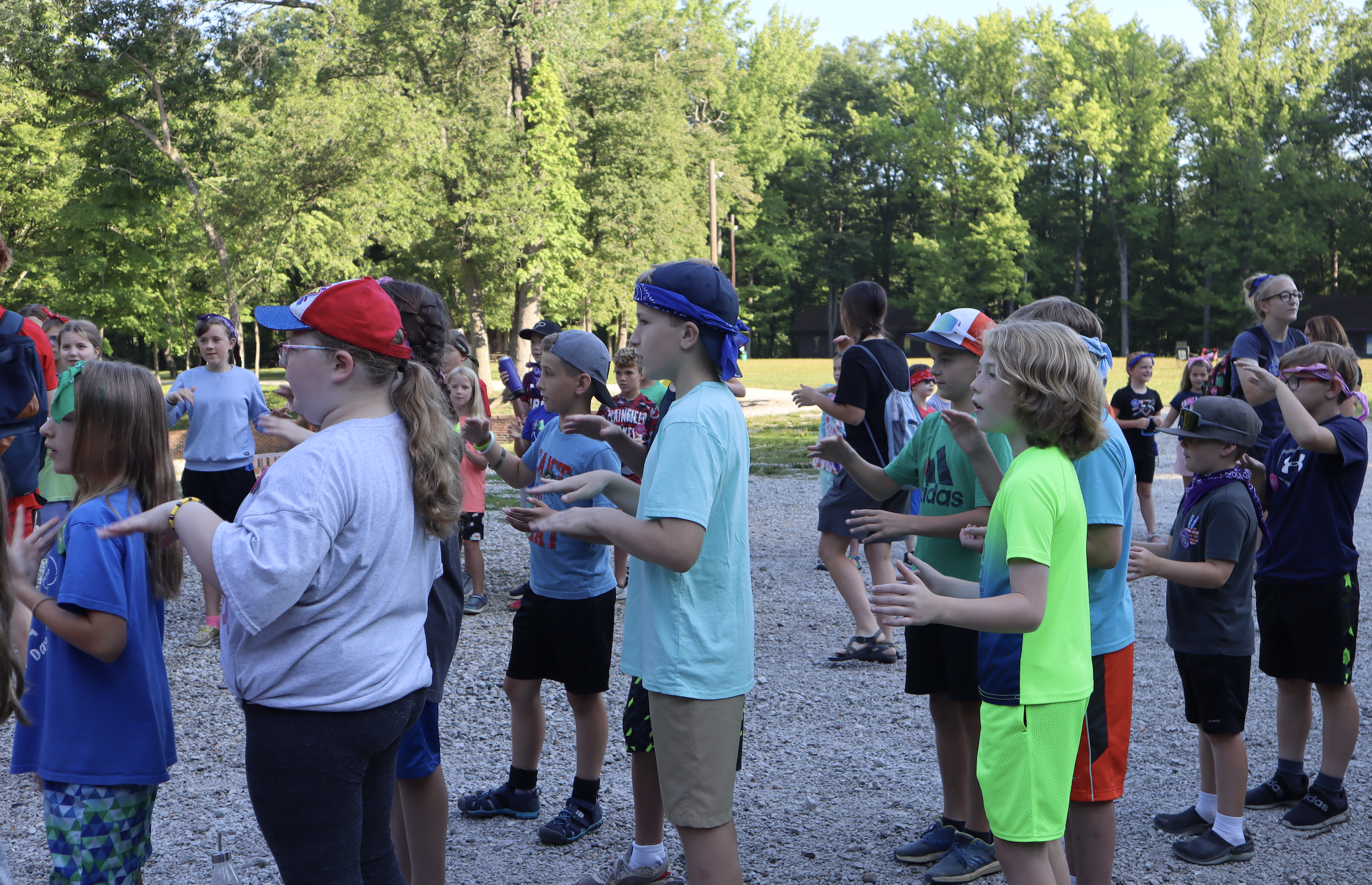 Happy Monday from Junior Week! We have loved this first full day of camp and all the wonderful memories that came with it. Campers started off their day with a flagpole assembly led by their compadres before breakfast. Our kitchen staff provided a wonderful breakfast of pancakes, bacon, eggs, and fruit. It was the perfect way to gear up and prepare for our first full and very busy day.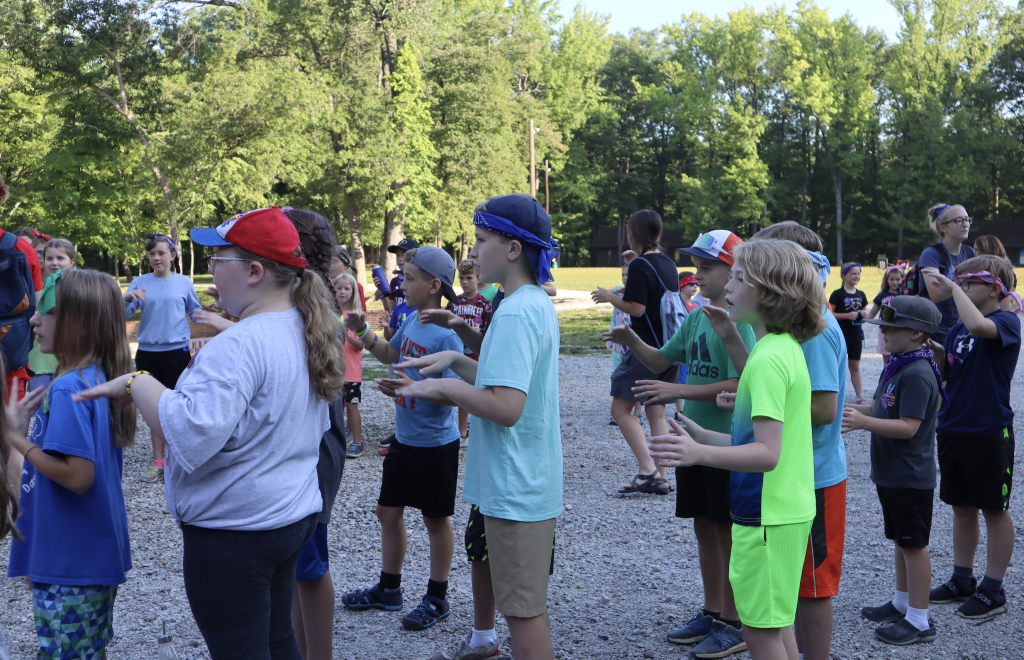 After breakfast, campers headed back to their cabins for a cabin cleanup time as all are trying to compete for the revered Golden Dustpan™ which is awarded to the cleanest boy cabin and girl cabin. After cabin cleanup, campers headed to their morning sports. Hunter vs. Purple in basketball, Hot Pink vs. Gold in volleyball, Light Blue vs. Red in kickball, Royal Blue vs. Green in soccer, and the Orange and Navy team got to start in the Craft Hall.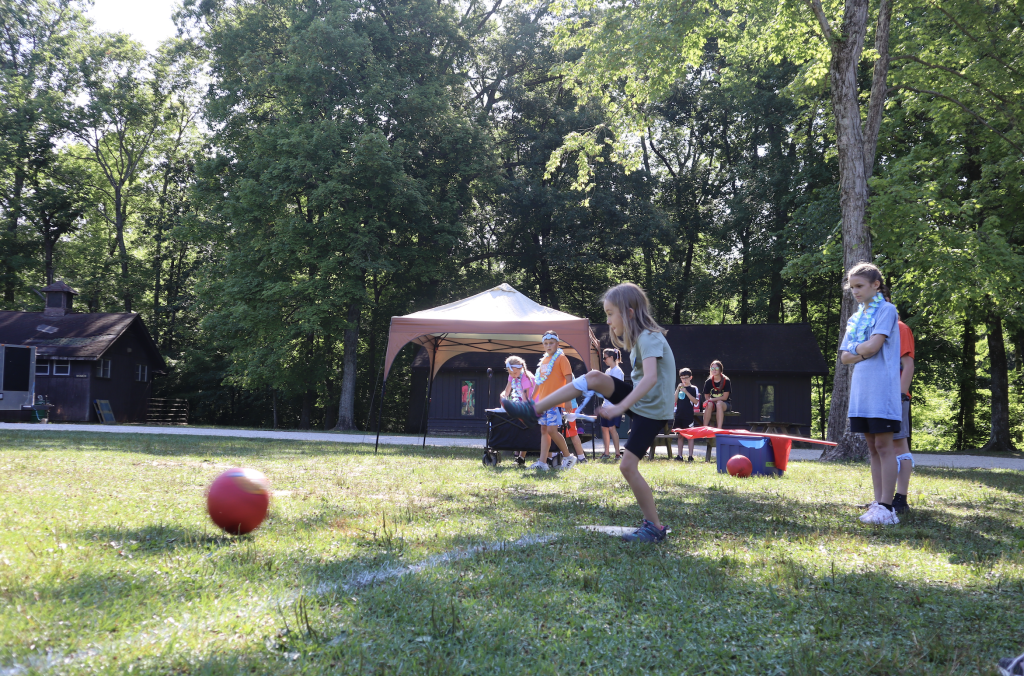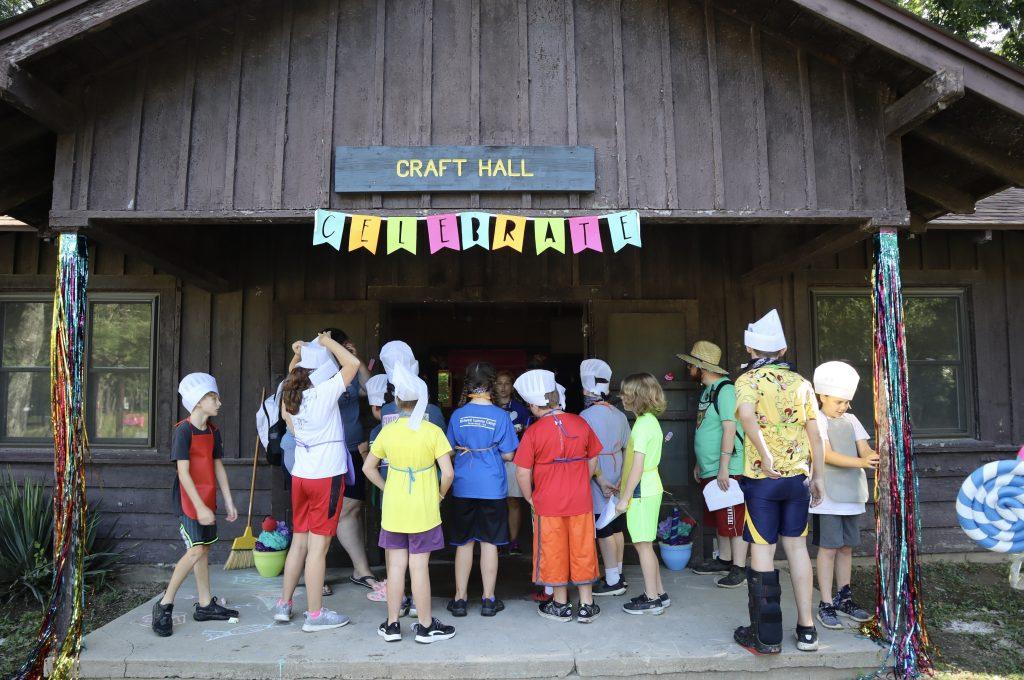 Crafts Staff, led by Katie Awwad, has brought their best crafting activities for campers this year. There is a sweets theme covering the entire Craft Hall and it looks amazing! Today, campers made donuts out of clay and decorated coasters with dye. Their donuts could be decorated with all different colors of clay, and most campers explored their creative ability by making different colored sprinkles to add to their donuts. Finished donuts will be judged for team points before being sent home at the end of the week so this is a project that campers took very seriously.
After lunch, our group 1 campers went to the Recreation Hall for the spelling bee and math flashcards while group 2 stayed in the Mess Hall for indoor games.
When groups 1 and 2 had switched places, girls and boys separated for a Bible study and snack time. Ryan Walker led our boys' Bible study and Sarah Bemis led our girls' Bible study. It was so nice to gather with friends in the middle of the day and take time to learn more from The Word!
At 4:30, teams reassembled for two more sports and crafts rotations. It gave campers the perfect opportunity to work up their appetite for dinner!
Campers were given shower time before dinner at 7, followed by a surprise event. Campers and counselors gathered in the Amphitheater for a team captain smackdown! Team captains competed against one another in various relays and it gave campers a fun opportunity to cheer on their captains with their teammates and new friends.
Once the team captain event was over, campers gathered back in their cabins for a devotional and showers before lights out!
We had a wonderful first full day, see you again tomorrow with more stories and fun.