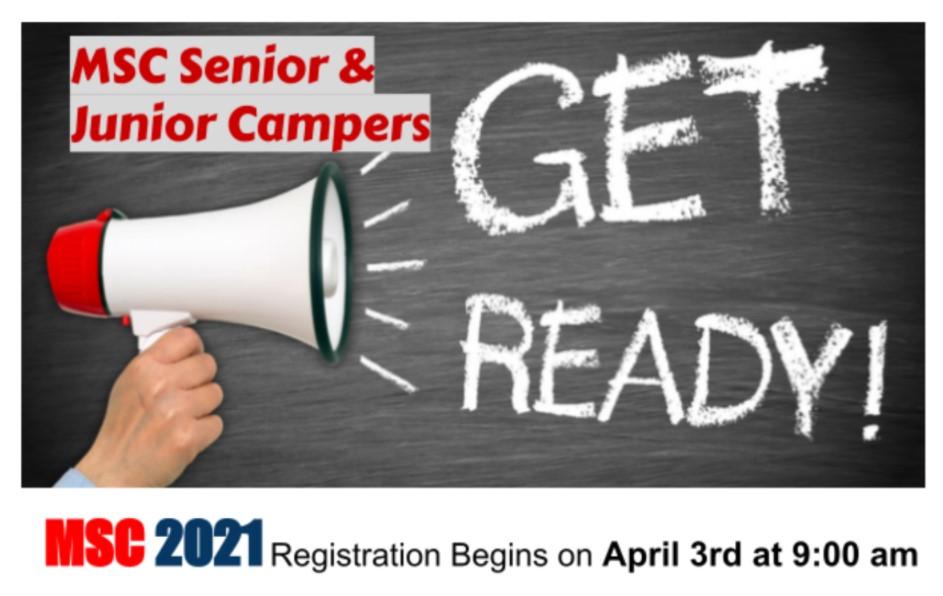 Get ready for MSC Senior and Junior Weeks camp registrations! The site will open up Saturday 4/3 at 9am.
To register your campers, visit midwestsummercamp.com and choose "Register For Camp" from the top menu.
Camps will fill up quickly! Register as soon as you can. When the camps are approaching capacity, your campers may be put on a waiting list.
Website: https://www.midwestsummercamp.com Blog Signup: https://www.midwestsummercamp.com/blog Text Alerts: text "@msc4kids" to "81010" Email: allthingsmsc@gmail.com Facebook: https://www.facebook.com/msccamp Instagram: @allthingsmsc